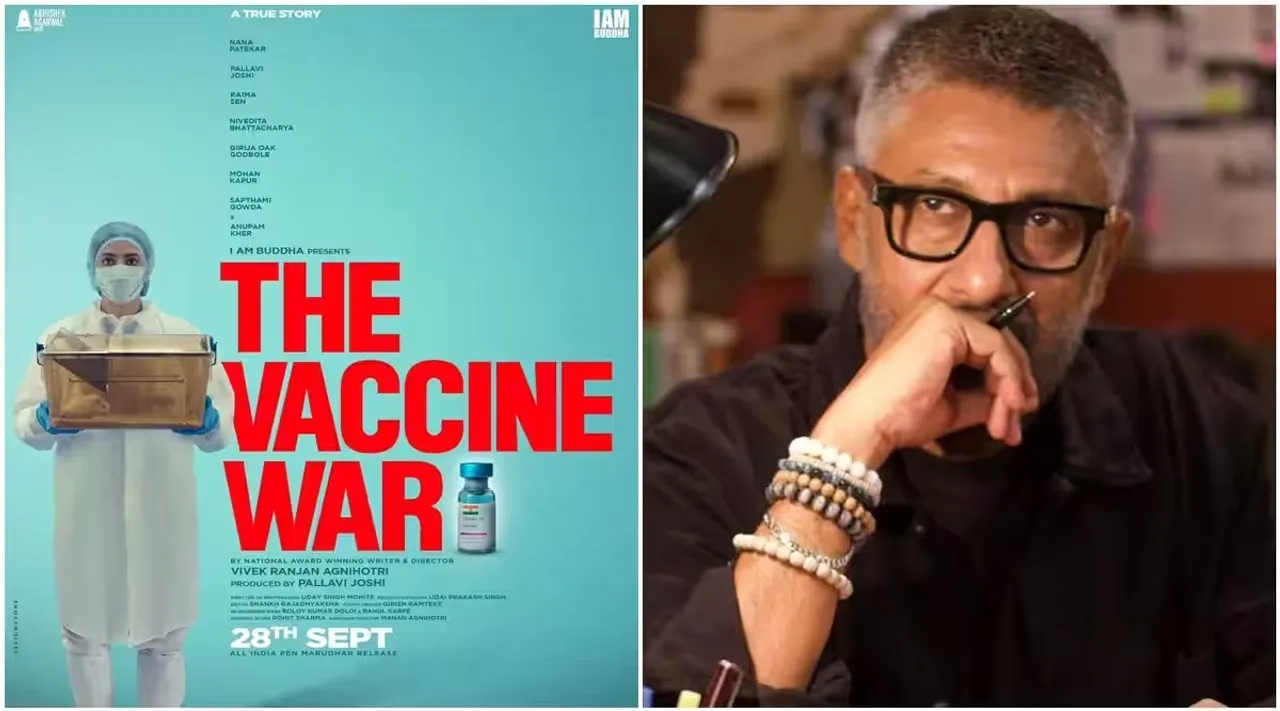 Vivek Ranjan Agnihotri and Pallavi Joshi's 'The Vaccine War,'  one of the most highly anticipated films of the year has finally released and has captivated audiences. The film is drawing in rare cinema-goers who rarely step out to watch movies. The film's incredible narrative, focusing on the collective efforts of Indian scientists during a crisis, has been resonating strongly, particularly among women and families.
This inspirational tale, directed by Vivek Ranjan Agnihotri, sheds light on a crucial moment in India's history when scientists rallied together to find a solution during a critical period. The film has been praised not only for its compelling storyline but also for its ability to instill a sense of hope and aspiration among viewers.
What's truly remarkable is that 'The Vaccine War' is finding its audience through the power of word of mouth. As viewers share their heartfelt experiences and the film's message of resilience, it's inspiring kids to consider careers in science, creating a lasting impact.
Director Vivek Ranjan Agnihotri, known for his ability to create blockbuster films driven by word of mouth, is once again proving his storytelling prowess. His previous work, 'The Kashmir Files,' stands as a testament to his knack for crafting narratives that resonate deeply with audiences and elicit powerful discussions.
'The Vaccine War' not only entertains but also educates and inspires, showcasing the power of cinema to drive positive change and motivate individuals to explore new career paths. As the film continues to make waves in theaters, it is receiving great critical acclaim. Its incridible to see how how Vivek Ranjan Agnihotri's movies opens at a decent number but eventually turns bigger as the days passes.
'The Vaccine War'  features Nana Patekar, Sapthami Gowda,Raima Sen, Anupam Kher and Pallavi Joshi as lead characters and the film will tell the story of the crisis time when India developed the vaccine. Produced by Pallavi Joshi and I Am Buddha, the film has been released in Hindi, Tamil, and Telugu on 28th September 2023.