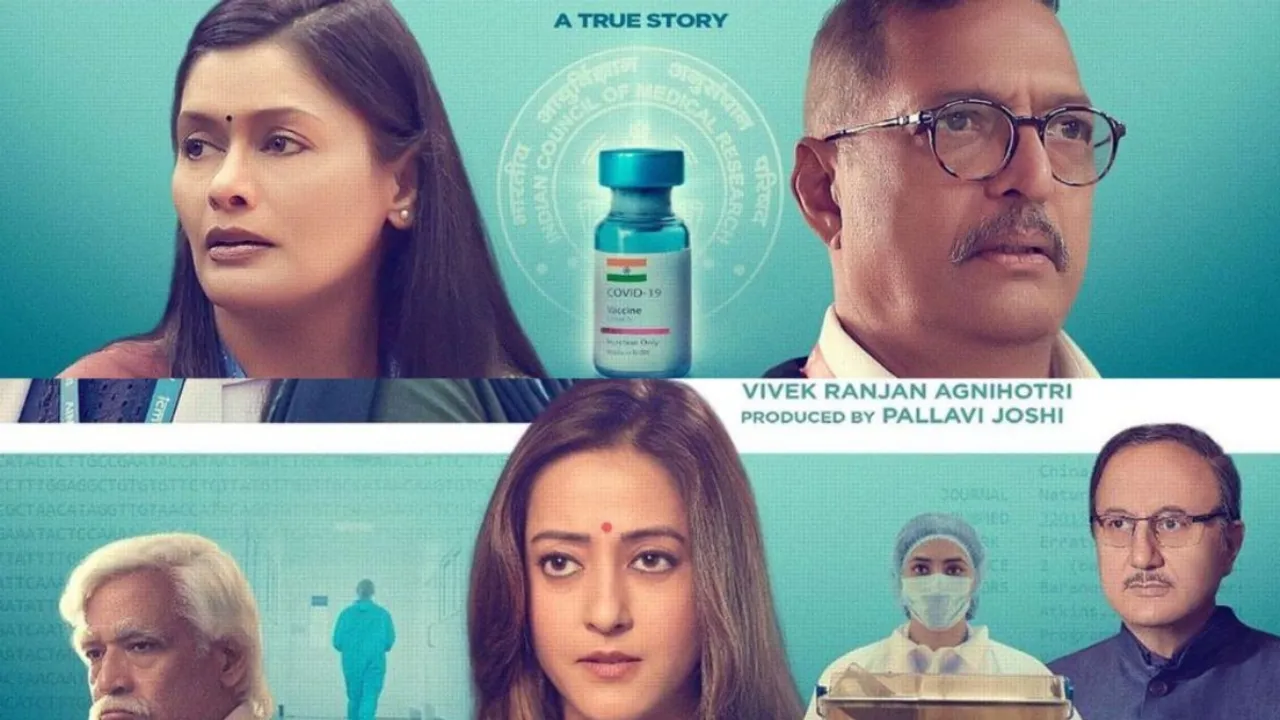 Vivek Agnihotri directorial 'The Vaccine War' hits every chord; it recalls India's historical route to make its first Covid-19 Vaccine and fight for its existence.
We have all seen how Vivek Agnihotri curates his stories in a very cryptic way. No wonder he got a national award for his last blockbuster and critically acclaimed film The Kashmir Files. In The Vaccine War he doesn't really get out of his own style of film making and again tells the story of Indi's historical success in medical field in very enigmatic way.
Vivek Agnihotri being director and writer of the film covers every bit of the surrounding from the deadly Covid-19 pandemic and its impact on the world and specifically India. From politics, fake news spread during pandemic, the struggles of scientists for dealing with the unknown situation, affecting mental health of everyone including all age groups; makers ticked all the boxes.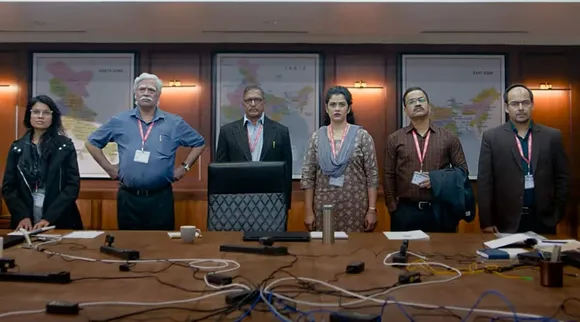 Only thing felt too void that the story telling was so into the political background behind the vaccine programme that it felt like the film is not really about the vaccine or the scientists and more about how the ruling political party aimed to invent our own vaccine during that period. The narrative which makers want to shout from this film could be correct but as a viewer we are expecting more about 'Vaccine War' and not a political war, they have seen it enough. A viewer may expect something near 'Mission Mangal' but eventually they are getting something near 'The Kashmir Files.'
Apart from that the makers successfully scream whatever they want to say in this 160-minute-long movie. Shot in very limited locations for obvious reasons the setting is very precise and according to the conditions people were in during lockdown. The fact that I liked most about the film is Vivek Agnihotri doesn't even look at any common points which other pandemic films are talking about and actually dive into the traumatic mental health people were in during that time.
On the acting front, Nana Patekar who's making his comeback in cinema after quite a few years, has not lose any strings with the screen yet. He is phenomenal as Balram Bhargava, the 'GD of ICMR' then. Amidst long walks in office lobbies, many monologues & his character being too strict and stern, Nana proves why he is the best choice for that role. Pallavi Joshi on the other hand nails being a emotional yet hopeful scientist. On the other hand, Girija Oak, Raima Sen, Nivedita Bhattacharya & Anupam Kher suits in their characters.
All in all, a great story to watch, definitely will bring back those unwanted yet weirdly adventurous memories during Covid-19 pandemic. While walking out of the theatre the viewers will surely be proud of how 'India Did It!'
Ratings: 4/5