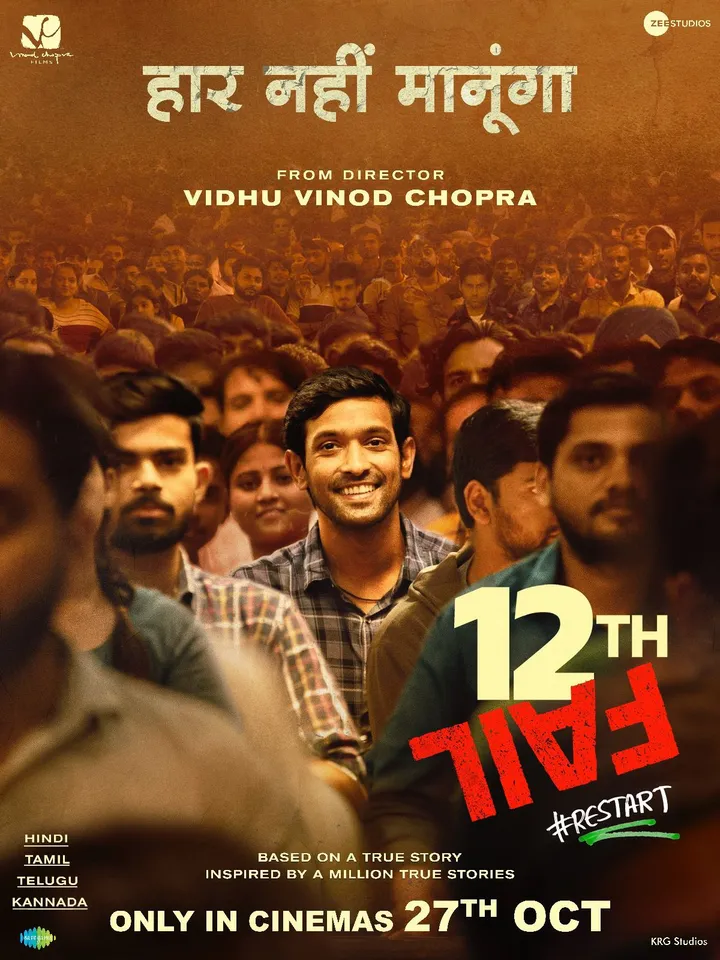 Filmmakers Vidhu Vinod Chopra and Vikrant Massey's much anticipated  '12th Fail', is gearing up for its grand release in cinemas this Friday, October 27th. The team is constantly promoting and continuing the promotional activities. The makers recently organized the first ever screening of the 12th Fail in three different cities: Bhopal, Mumbai, and Delhi.
While the screening in Bhopal was graced by more than 200 students and their parents, the screening in other cities was graced by the audiences and the media, and everyone could not stop themselves from raving positively about the film. The film was touted as "The Best Film of the Year 2023" and received standing ovations from the early screenings. Taking into consideration the extremely positive reviews from every corner, Vidhu Vinod Chopra and the makers are intending to submit the film for the Oscars.
Throwing light on the same, an independent industry source said, "The makers are thinking of sending the film independently to the Oscars, and the overwhelming response from the early screenings in Bhopal, Delhi, and Mumbai has made up their minds about the Oscar submission."
As the release date of 12th Fail approaches, the anticipation to watch the film is at its peak among the masses, and with the positive reviews from the early screening, the excitement is at its peak.
12th Fail, based on a true story, draws from the struggles of the millions of students who attempt the UPSC entrance exam.