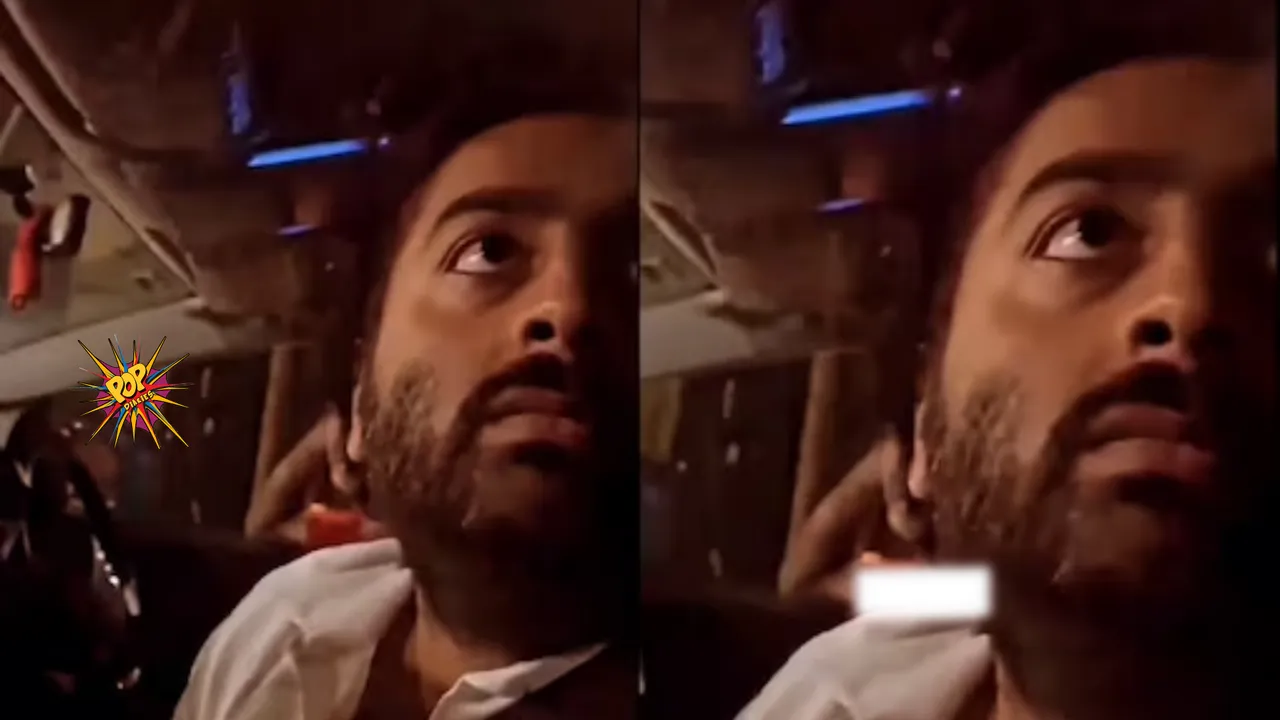 In the glitzy world of Bollywood, fans chasing superstars is a common situation due to several times their behaviour leaving stars to lose their calm. Such same incident recently happened with Bollywood beloved singer Arijit Singh and the video is surfacing on the internet.
Recently, the singer was in his hometown as he was inside the car on the streets a fan might have guessed him. Later he started chasing him by honking many times, the one chose not to disturb people on the roads by trafficking just for a selfie but Arijit had to stop and teach him what he had done. 
Talking in his native language, Chaleya singer asked, "Do you know how many times you've blown the horn? How old are you?" Then the boy replied that he was 22 years old, to which Arijit said, "Which means, you are an adult, right? Do you know how many times you've blown it?"
The fan admitted he honked for 8 to 9 times and Singh said, "Don't you know things like these results in others suffering? You did it all just so you could click a picture with me, right? Okay let's do it, let's stop others here so you can click your selfie, I won't let you pass without it now, let's do it."
See the video below:
When Arijit lost his cool! (Can someone translate what he's saying?)
byu/Per-Volar-Sunata inBollyBlindsNGossip
Later, the video started surfing on the internet which caught the attention of the netizens who commented saying, "Idiot fans. Then these same people say that celebs are rude." Another commented, "Why are these fans so desperate for a selfie." 
On the professional front, Arijit Singh's new party number titled 'Leke Prabhu Ka Naam' has hit the musical playlists from the much-awaited movie 'Tiger 3' starring Salman Khan and Katrina Kaif.
ALSO READ:
Kalyanaram Navratri Puja: Ajay Devgn, Katrina Kaif, Janhvi Kapoor & Others Grace the Event In Beautiful Ethnic Ensembles!
Navratri 2023, Day 9, PEACOCK GREEN: Spiritual Enlightenment With B-Town Elegant Festive Wears!
Ranking Most Controversial Statements Made By Bollywood Celebrities On 'Koffee With Karan'
Bollywood Divas Create History By Being First Indian Ambassadors Of THESE Prestigious International Brands!