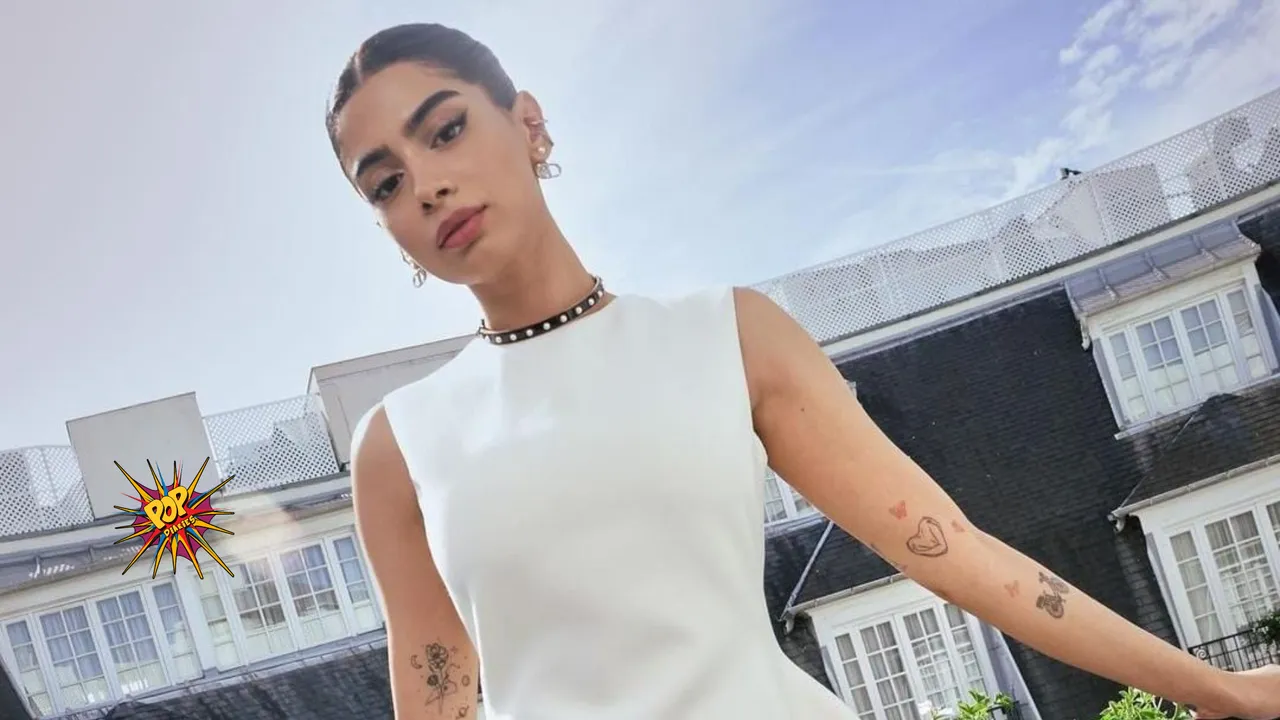 Khushi Kapoor's debut is one that we have all waited for. The girl who was in the spotlight and set social media on fire for attending the iconic Dior Ready to Wear SS24 show at Paris Fashion Week was seen speaking in the most charismatic manner on stage to a live audience earlier today. 
Opening up about playing the character Betty in the upcoming much-awaited Netflix film 'The Archies', Khushi affirmed, "I'd like to think so I mean I think we were casted because I was so much of us that we have in our characters and there's a lot about Betty that I see in myself as well and I think I found that out the more I played her. I think she's very sweet and empathetic but I think she's also sensitive sometimes and she is really caring but I think sometimes she can tend to put other people's needs ahead of her...so I think I identified with certain parts of her a lot like the more I played."
ALSO READ: Bollywood Brides' Expression Of Love With Customized Kaliras To Veil!
Speaking on the best advice she has ever got, she said, "I think as cliche as it sounds, the best advice I got was to just have fun and I think everyone on set at some point has told me this because I tend to get in my own head a lot...I get nervous sometimes, but I think just being told to relax and have fun and Zoya specially like so many time she had come up to me and said you know you were meant to be Betty, just have fun and be and I think that which is make me feel easier. Honestly I think it was just having that support that made it easier for me...I don't know if they gave me any particular tips specifically but I think just having them to talk me through things and be there for me helped a lot."
On the fact that she is known for her innate sense of style and is a social media inspiration for so many people out there, Khushi said, "I don't think that there are any rules in fashion. I think if you feel good in something and if you like wearing something then you should completely just own it and wear it. I think confidence can elevate any outfit and ya I think you should just do whatever makes you feel good yourself."
ALSO READ:
Is White The New Indian Wedding Trend? From Parineeti Chopra To Alia Bhatt, Take A Look At The Trendsetters!
Pregnancy Glam: These Celebrity Moms Packing Some MAJOR Fashion Goals!