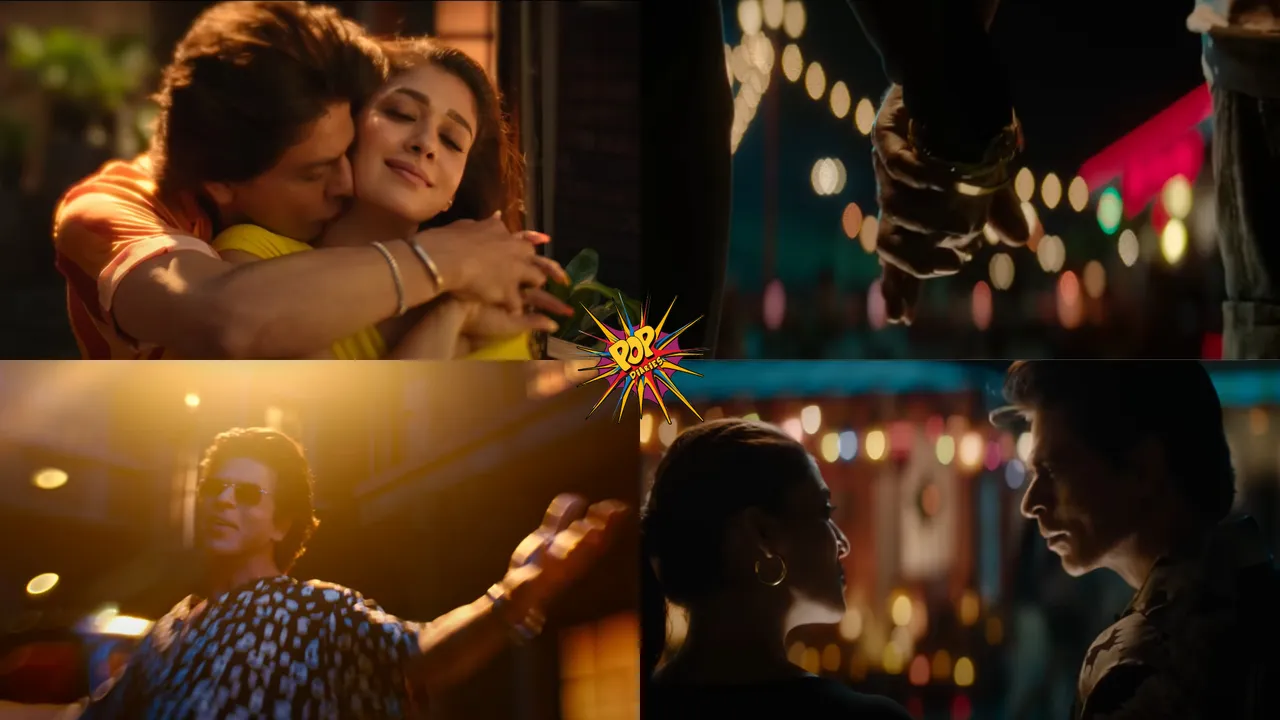 The moment Shah Rukh Khan announced another track from his highly-anticipated upcoming Atlee's directorial 'Jawan', the fans' happiness grows more than before and there is no lie in it. Until the film will hit the theatres every day is a hype and excitement rising day. 
And today, 'Chaleya' starring SRK and Nayanthara is out with soulful music of Anirudh Ravichander, magical vocals of our very own Arijit Singh and Shilpa Rao heart touching lyrics by the popular lyricist Kumaar. 
Astonishing to witness King Khan back in his most loving roop, as our very own King of Romance. Don't know how he mesmerizes and steals our whole soul with his simple style of romance, the way he makes us crave every time in real with his kinda showcase of love on-screen. And Chaleya proves it again with no doubt this chain will ever cut off. 
ALSO READ: 1 Of Countless Reasons Why Sridevi Was An Epitome Of Indian Cinema!
Let's go through the classically phenomenal five moments from the profound track which tell us the King of Romance is here for our hearts!
SRK's Romantic Eyes And Look 
It's Shah Rukh Khan and his eyes are the first thing to talk about that makes us simply dive into them, romance is enchanting all over for his lady love and he is so happy to have her in his life. 
Also, look at his colourful shirts as they're sparkling and amused to be covered over King Khan.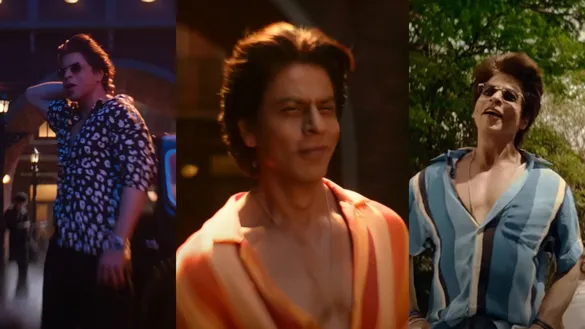 SRK'S Iconic Neck Kisses 
There is no one who can make neck kisses look and be felt more lovely than the SRK. In 'Chaleya', the actor grabs his lady love Nayanthara's hand from the back and gives her a love-filled neck kiss with a warm hug.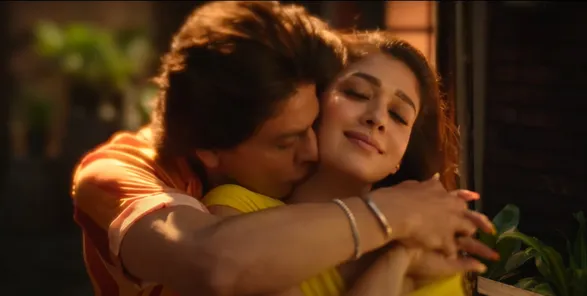 ALSO READ: Shah Rukh Khan's Pathaan To Sita Ramam: Complete Winners List Of 14th IFFM 2023
Looking Into His Lady Love Eyes
This is the moment! Though it is any movie, SRK's love never ever goes dull but indeed gets one step ahead every time in twinkling love for his woman. And whenever he is looking into her eyes in the song it is delightfully desirable for every girl out there by raising expectations in such dreamy love moments. Isn't it girls?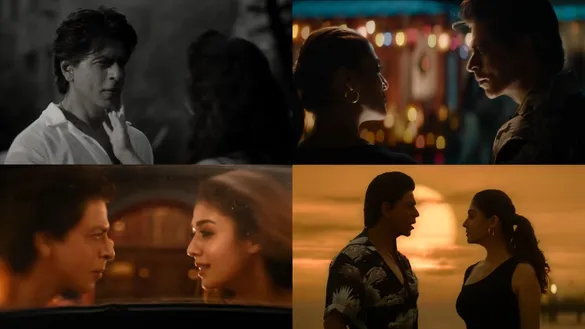 SRK's Baahein Phailana 
Yeh toh hona hi tha! King of Romance and there is no signature moment of his open arms? It's never going to happen. Not just one but there are several moments we get to witness his 'baahein phailana' moment in different appealing cinematography angles.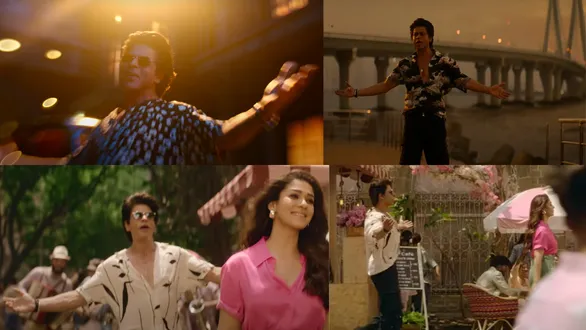 ALSO READ: Big Companies Giving Holiday To Watch Rajinikanth's JAILER & Here's How Netizens Are Celebrating To The Fullest!
Shah Rukh khan And Nayanthara Holding Hands 
Another beautiful moment from the music video is when Nayanthara-SRK holds each other's hand and gracefully defines the old-school romance in this era where everything is overboard more than just modern.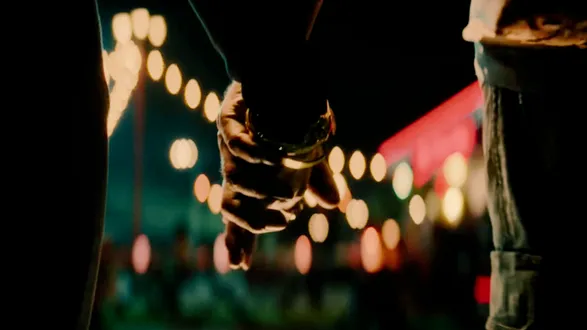 Watch The Full Song Here Below:
Chaleya
Hayyoda
Chalona
Love it how Shah Rukh Khan still showcases romance in a simple way that we cannot take our eyes off the screen while keep yearning for it more and more. 
Appreciating the entire team of 'Chaleya' and the film 'Jawan' to unveil this beauty where some of us seek old-school love in this busy era of modernism. Special mention to Anirudh Ravichander, the music is catchy, groovy and amazingly filled with all love in every string.
ALSO READ: Deepika Padukone As Lady Singham In Rohit Shetty's Cop Universe?
Be ready to witness the full-fledged romance yet power-packed chemistry of Shah Rukh Khan and Nayanthara in theatres on 7 September 2023.