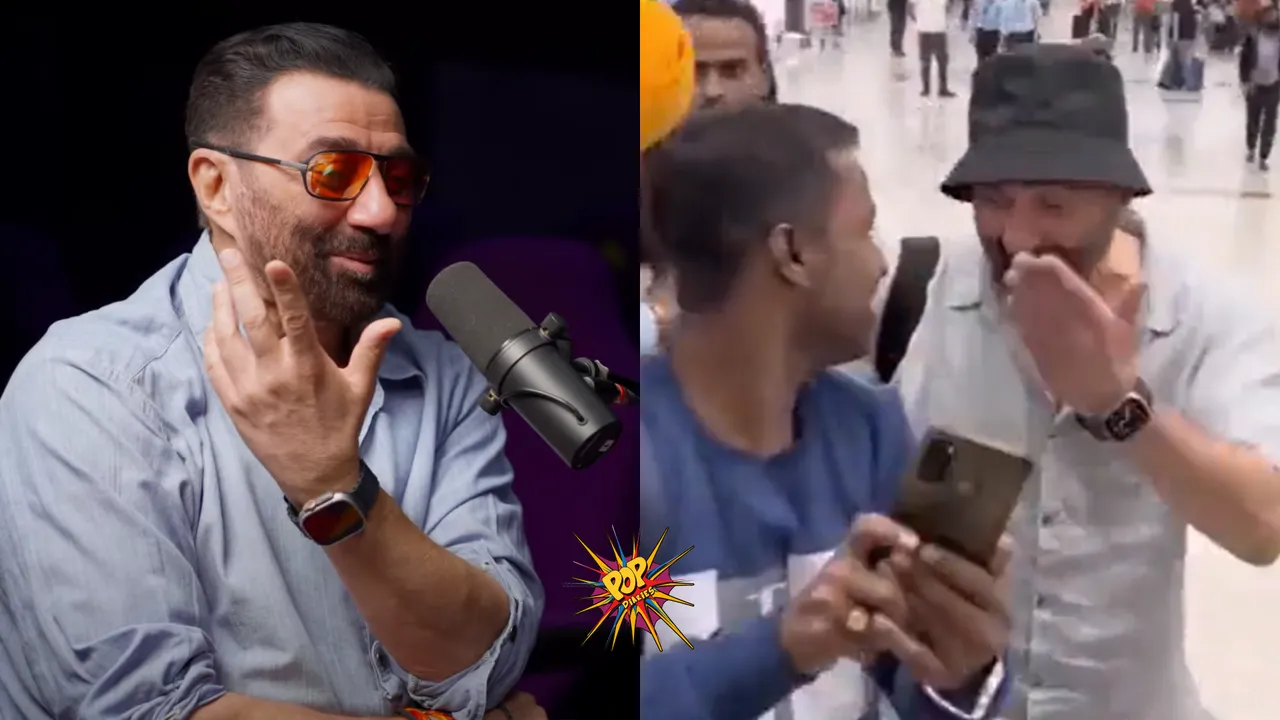 One of the iconic on-screen pair Sunny Deol and Ameesha Patel made an astounding comeback with 'Gadar 2' a sequel to their 22-year-old hit film 'Gadar: Ek Prem Katha' and maintaining the same mark part 2 has become a blockbuster by also emerging as the second-highest-grossing Hindi and second-highest-grossing Indian film of the year. 
Amidst this enormous success, Sunny Deol fell into a controversy. At the airport, the actor unintentionally burst out on a fan who took a few seconds longer to click a selfie with him. To which, he angrily said, "Le na photo! (Take the photo!)" and in no time this went viral on the internet. 
Due to his irritated reaction, the actor received a major backlash from the netizens. 
ALSO READ: Sunny Deol's Gadar 2 Becomes First Film To Screen At New Parliament House!
Sunny FINALLY Opens Up On THIS Viral Video Controversy, Says, "I have not done something wrong"
Now, Sunny Deol has finally opened up on the airport viral video controversy in his latest podcast with Ranveer Allahbadia. The actor said, "Sometimes what happens is that I am constantly running around. I also got a catch in my back recently, but still, I am at it and I have to go along with it. So many times it has happened that I am in pain but still have to keep moving. Obviously, fans love you, and you share that with them. A lot of times, even when it (selfie) is done, they don't move away. So at that time, I am not thinking if someone is recording me, and what I'm thinking is, 'Let me carry on. Please try and understand'. There is an emotional connection with fans."
Further addressed the negative comments on the incident and said, "Whoever wants to edit and present it like that does it, and those who are doing it are having fun, so let them have fun. I am not going to change because of that. I have not done something wrong."
ALSO CHECK OUT: Sunny Deol's Luxurious Properties Spread In Mumbai, Lonavala, Manali & United Kingdom! SEE PICS
Speaking in Punjabi, he added, "Next time I meet the fan, I will say, 'I have made a mistake, please forgive me. At that time, my mind was in such a space, please try and understand.' I would hug him and tell him that I didn't mean it.'" 
For the unversed, see the video below:
SRK is a 10x bigger star than him, never seen him behave with his fans like this.

Akshay Kumar is a 5x bigger star than him, never seen him behave like this either

The same goes for Salman, Ranbir and others.

Sunny Deol bhai, tere me kis baat ka ghamand hai? saalo baad ek… pic.twitter.com/Y94Fge2Lej

— Roshan Rai (@RoshanKrRaii) August 16, 2023
'Gadar 2' is just away from touching the Rs 500 crore mark, directed by Anil Sharma. The film also featured the Utkarsh Sharma and Simrat Kaur.
ALSO READ: 
'Jailer' Star Rajinikanth Receives A Car Worth Rs 1.26 Cr & A Profit Cheque From Sun Pictures CEO; SEE VIDEO & PICS
10 Moments From The Trailer That Writes Blockbuster On Jawan, Atlee's Directorial Starring Shah Rukh Khan, Nayanthara, Vijay Sethupati's 'JAWAN' TRAILER OUT NOW!