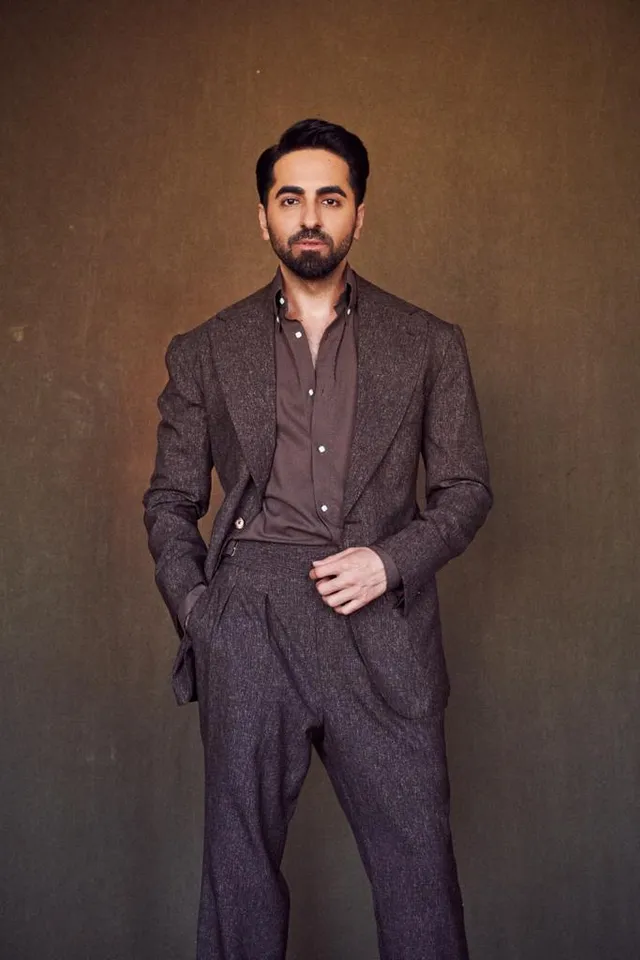 Bollywood star and youth icon Ayushmann Khurrana is one of the most trusted brand's in India today. The biggest disruptor of Hindi cinema, Ayushmann has managed to represent India on the global stage through his thought-provoking yet entertaining brand of cinema that is now lovingly referred to as 'The Ayushmann Khurrana Genre'! 
The proof to this is TIME Magazine honouring him twice in just three years as one of the most influential people in the world! Brand Ayushmann Khurrana reflects the aspirations, the ambitions and the value systems of the New India that's restless, dynamic and hugely forward-thinking.  
In its citation, the prestigious TIME Magazine honoured  Ayushmann by saying, "Ayushmann Khurrana Is a Bollywood star like no other! As his career has flourished over the years, Khuranna has also become passionate about using his platform on the silver screen to advocate for social issues. Khurrana is committed to continuing to try to make a difference—both on-screen through his roles and off-screen through his advocacy."
One look at the portfolio of brands that  Ayushmann endorses will show his strong connect with the evolving and enterprising youth of India. 80 percent of his diverse portfolio of 24 brands comprise of legacy brands like Godrej, Nestle, Titan, Procter & Gamble etc. 
Ayushmann is also the top choice amongst his contemporaries for the coveted BFSI (Banking, Financial Services, and Insurance) category. ICICI bank, Amazon Pay, Pine Labs are in his endorsement dossier and it only goes on to cement his reputation of being one of India's most credible, trust worthy and valuable celebrity.
Like his movies, Ayushmann endeavours to push the boundaries of his brands' advertising creatives. One such clutter breaking example is Wake Fit. This was the first time people saw an AI generated character of a celebrity in the ads. The campaign gathered massive eyeballs and recall among the audiences.
Ayushmann is also the National Ambassador of UNICEF in India - another example of his unmatched credibility in the country.
UNICEF's Cynthia McCaffrey, said, "He is one of India's biggest movie stars, and we are thrilled that he is using that powerful voice to stand with children and challenge harmful social norms and gender stereotypes. And it is a voice that resonates with UNICEF's work and ethos in its sensitivity and passion."
With a multi-hyphenated personality, Ayushmann's only goal is to entertain and enlighten the audiences via his movies, his music or his ads. At his core, he is still the young boy who came from Chandigarh to the maximum city to fulfil his dream of making his mark. It is with this simplicity and charm he continues to win hearts and minds of people …He asks of only one thing 'Let him entertain you'..