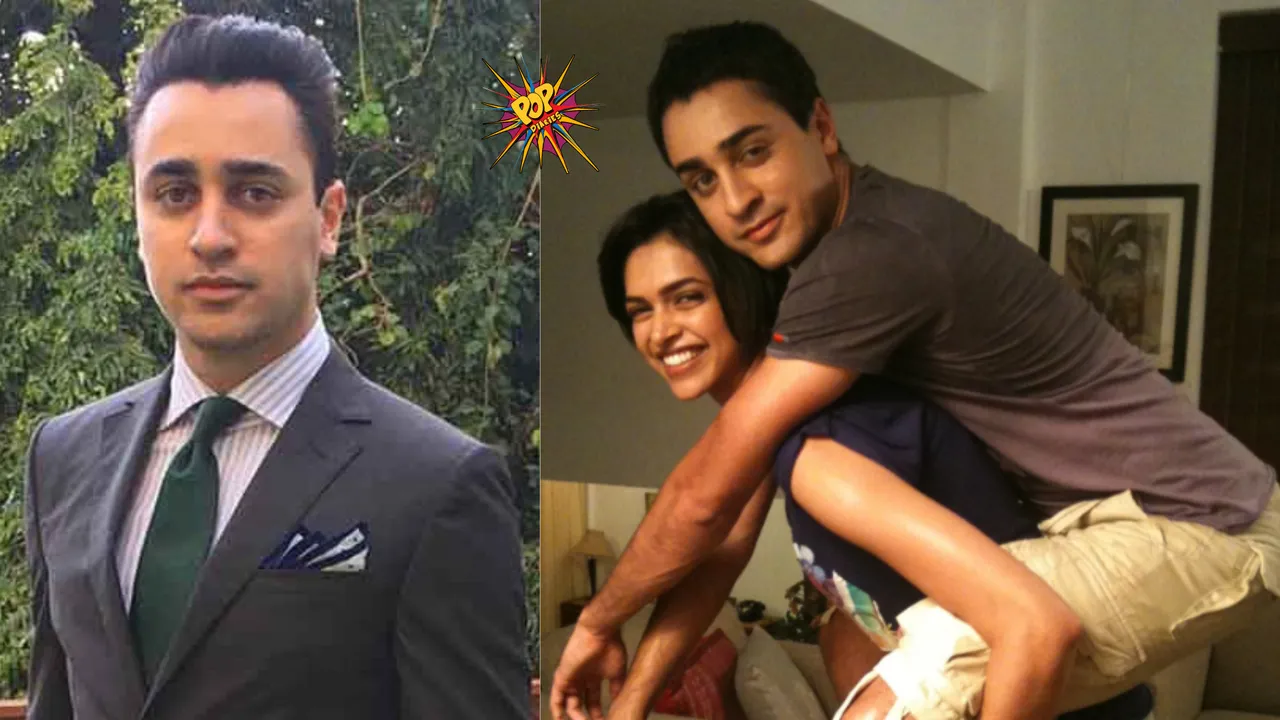 Imran Khan was last seen in the 2015 film 'Katti Batti' alongside Kangana Ranaut and he never returned to films since then. Many reports came in that he has quit cinema forever but now his being very active on social media has raised the excitement among fans of watching him back on screens soon. 
With several posts, Imran Khan has been hinting at his comeback in Bollywood and he's more active than he was before till the year 2018. Latest, he has shared behind-the-scenes pictures from the 2010 film 'Break Ke Baad' co-starring Deepika Padukone. At the time it didn't go well at the box office but netizens today consider it one of the most underrated movies. 
ALSO READ: Imran Khan Says, "They Never Cleared My Final Payment" For His Films Luck & Kidnap
Uploading the pictures, the actor also made sure to go down memory lane and shared some memories attached while making the film. The caption read, "In the summer of 2010, I went to Mauritius to shoot Break ke Baad. We swam every day, ate a lot of seafood, sampled Mauritian rum (potent), and made some friends for life. It was a blast. Apparently, in between all the revelries, we managed to make a film as well. This one always had a special place in my heart, because of how much I enjoyed making it. I can't show you many of the behind the scenes photographs, as it may compromise the modesty of certain individuals... but here's a glimpse."
And they look the cutest with all the craziness in the images that definitely crave us for more such things and facts. 
Have a look:
ALSO READ: Confirms Bollywood Comeback! Actor Imran Khan Says "I'm working on it"
Deepika agreed with Imran and immediately replied in the comment section, "Soo True!❤️" 

A few days before, the Delhi Belly actor shared some thrilling images from the movie 'Luck' and some interesting anecdotes attached to it, featuring real fire and more. 
See post:
ALSO READ: Imran Khan Promises A Comeback If His Comment Hits 1 Million Likes
The way the actor is active on social media definitely says how much he misses being on-screen and of course, the viewers are also waiting on the toes for some huge reveals. Hope our analyses come true!
'Break Ke Baad' was released on 26 November 2010, directed by Danish Aslam and written along with Renuka Kunzru. Collected a total gross of Rs. 205 million over its first weekend. In the US, the collections over the first day were about $114,742 as compared to lead actor Khan's previous release I Hate Luv Storys (2010) which collected $50,176. And met with mixed-to-positive reviews from critics.
ALSO READ: Pride Hearts! Chandrayaan-3: Big B, Shah Rukh Khan, Allu Arjun & More Indian Celebrities Pour In Congratulatory Messages For ISRO & India!