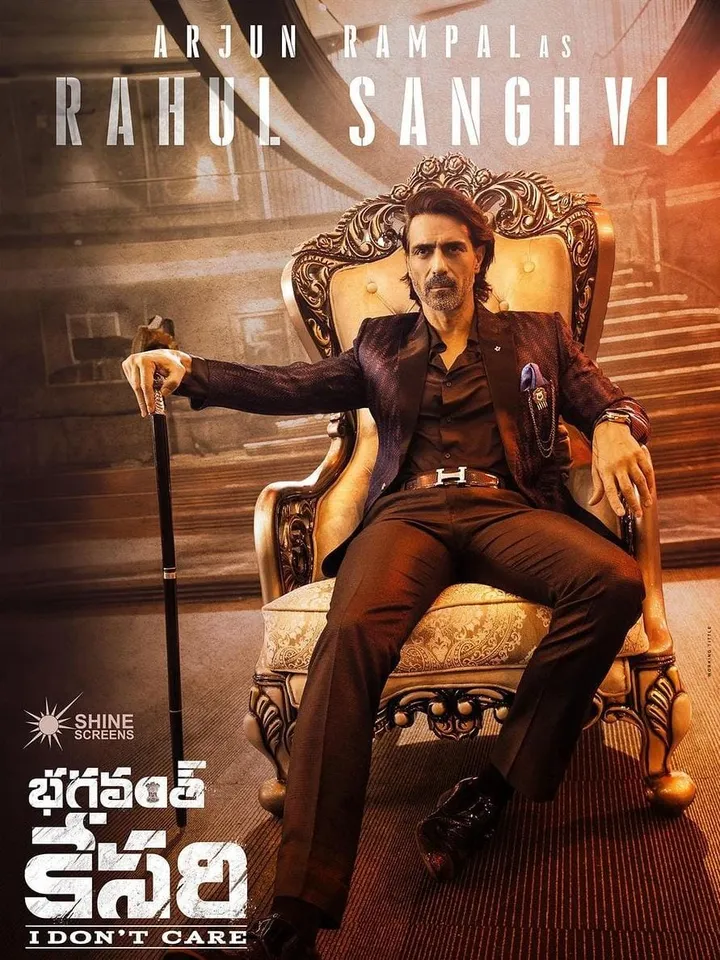 Arjun Rampal, known for his  Bollywood stardom, embarked on a thrilling journey with his debut South Indian film, Bhagavanth Kesari. Shooting in Hyderabad was an "interesting experience" for him, as he fell in love with the city's vibrant vibes and relished its local delicacies, especially the biryani. Arjun's passion for food was evident, and as he emphasized, "I am a foodie but I am also conscious about the calories." 
One of the biggest challenges overcome by the actor was the language barrier as he dubbed his own lines in Telugu, a language he was not familiar with. Arjun was dedicated to the task, asking for dialogues in advance, working closely with an assistant director to grasp the meaning of Telugu lines, and even dubbing for his part. In his own words, he shared, "I submitted myself to the character. I practiced dialogues and sent recordings to Anil over the phone. It was a great experience to learn, understand and emote dialogues in another language". 
Arjun's experience in the South film industry allowed him to learn and grow as an actor. Working with Balakrishna and director Anil Ravipudi left a lasting impression, and Arjun admired the cross-pollination of talent across different Indian film industries. He found that South Indian filmmakers were committed to staying true to their characters and storytelling with honesty. In his view, this was a great time for entertainers to work in Indian cinema and explore diverse styles of filmmaking.
Speaking about this he said, ""The world has gotten so small and actors are working in various languages and globally too. So, what's critical is getting to experience different styles of working where you can push your limits as an actor and learn new skill sets."
As we await his new avatar in his upcoming debut we can't wait to watch him charm us once again.