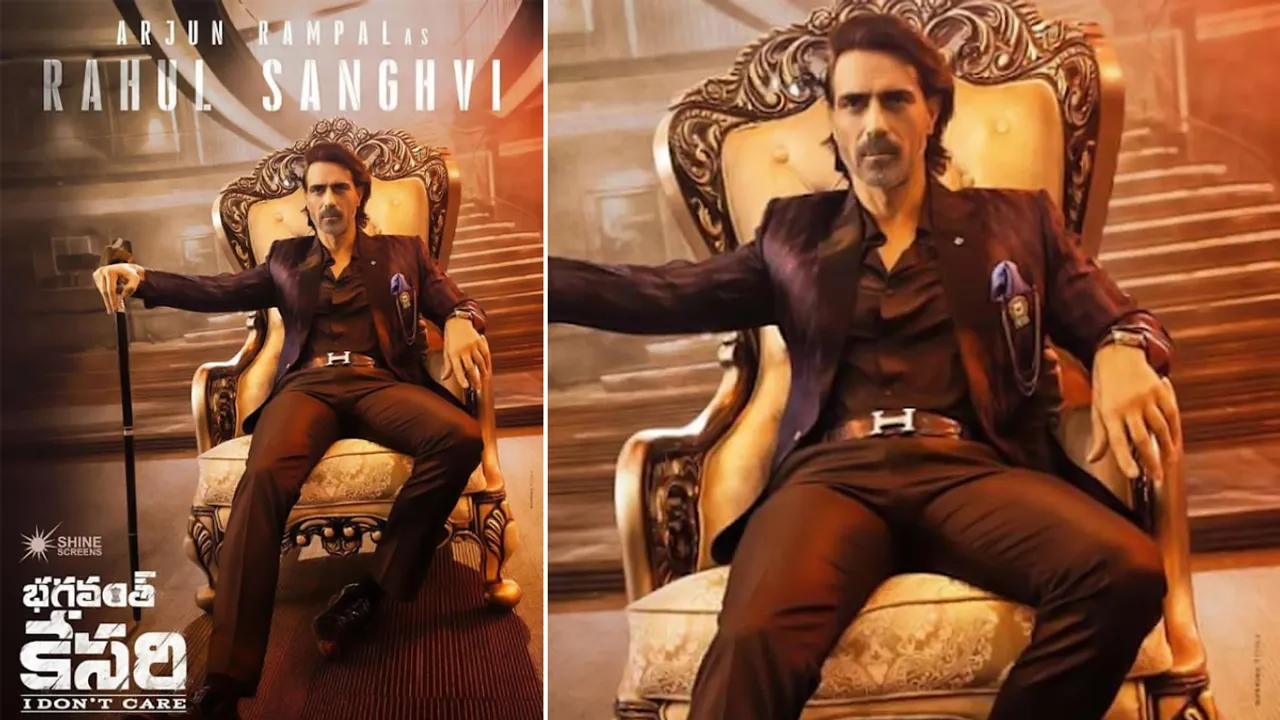 Arjun Rampal has been a celebrated name in Bollywood, and while he continues to rule hearts there, he has also ventured into South cinema now. Yes, he makes his Telugu film debut with Bhagavanth Kesari. While it's a Pan-India film, Arjun will be seen as an antagonist in this one.
As the film's trailer was released, Arjun's villain stance left fans very impressed. His baritone, sinister laugh, and the Telugu he spoke had many rooting. For those who don't know, Arjun pushed the envelope hard for his Telugu debut. He has dubbed his lines despite being new to the language.
Applauding his villain stance fans said, "The Villian like no other (fire emoji) You can do everything! Make the sky your limit. Forever proud of you! Loved the trailer
Another one commented,
"(Eye heart emoji) Heartly welcome to our Telugu Film Industry. Ur Teleugu pronunciation is so perfect for the character.All the Best for your debut (fire debut)"
Moreover fans also said "Ye film hit hogi"
"(Eye heart emoji)It awesome bgm and arjun rampal totally nailed it"
"I am already your biggest fan from Telugu state @rampal72 since two decades (Eye heart emoji)"
Apart from Bhagavanth Kesari, Arjun has an impressive lineup which includes Penthouse, 3 monkeys, 1975 Punjab, Crakk and The Rapist and we just can't wait to see his full-blown avatar on the big screen on 19th October.
Check out some fans reaction: