According to a Dutch seismologist, there may be significant to extremely large seismic activity in the area between March 2 and 5.
According to Dutch seismologist Frank Hoogerbeets, who shot to international fame and popularity after predicting the terrible seismic events in Turkey and Syria last month, the globe might see another significant earthquake in the coming days. Hoogerbeets, who bases his forecasts on celestial body motions, warned that "the first week of March is going to be incredibly critical" in a video he uploaded on YouTube on Monday.
According to Hoogerbeats, a scientist at the Solar System Geometry Survey (SSGEOS), "a convergence of crucial planetary geometry around March 2 and 5 may result in big to very large seismic activity, potentially even a mega-thrust earthquake around March 3 and 4 and/or March 6 and 7," in the video. The seismologist stated that the force of the alleged impending earthquake "may be well beyond 8 magnitude" in the video itself.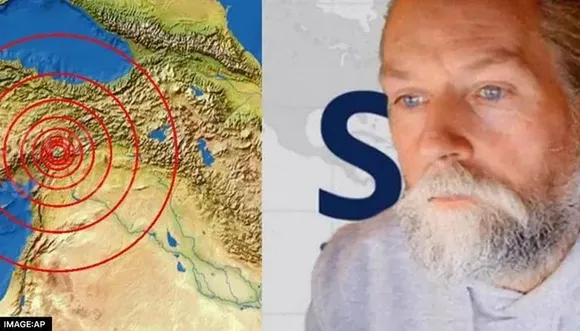 I'm not making this up. I'm not trying to instill terror," Hoogerbeets claims.
Hoogerbeets asserts that the impacted region may extend thousands of kilometres, from the Kamchatka Peninsula and the Kuril Islands in Russia's Far East to the Philippines and Indonesia. "I'm not making this up. I'm not attempting to instill dread. The scientist argued, "This is a warning.
According to a report by RT, Danila Chebrov, the chairman of the Geophysical Survey of the Russian Academy of Sciences' Kamchatka division, has questioned Hoogerbeets' forecasts and further labelled him as a "amateur." The link between Earth's seismic activity and the motions of the planets in the solar system, he claims, is "very weak, and using it is troublesome."
On February 3, Hoogerbeets said on Twitter that there will eventually be an earthquake of magnitude 7.5 in this area (South-Central Turkey, Jordan, Syria, and Lebanon).
Three days later, a 7.8-magnitude earthquake hit Syria and Turkey. The catastrophe claimed the lives of over 50,000 people, and the region is still experiencing strong aftershocks today.
Dutch seismologist Hoogerbeets has previously made forecasts that have not come to pass. No scientist has "ever forecast a large earthquake," according to Susan Hough of the US Geological Survey, in a statement made earlier this month. The earthquakes that occurred in Turkey and Syria, according to Hough, were just coincidental. She said, "The stopped clock is accurate twice a day.
Thrilling video captured the enormous boom brought on by the undersea volcano that erupted in Tonga.
On January 15, 2022, the undersea volcano erupted close to the islands of Hunga Tonga and Hunga Ha'apai.
And in the video, you can see a group of people standing at the water's edge admiring the volcano's smoke clouds when a boom can be heard, followed quickly by an even larger bang that sends everyone fleeing.