PSY X SUGA will be making a Thrilling comeback with a new single. It will be a collab of the century.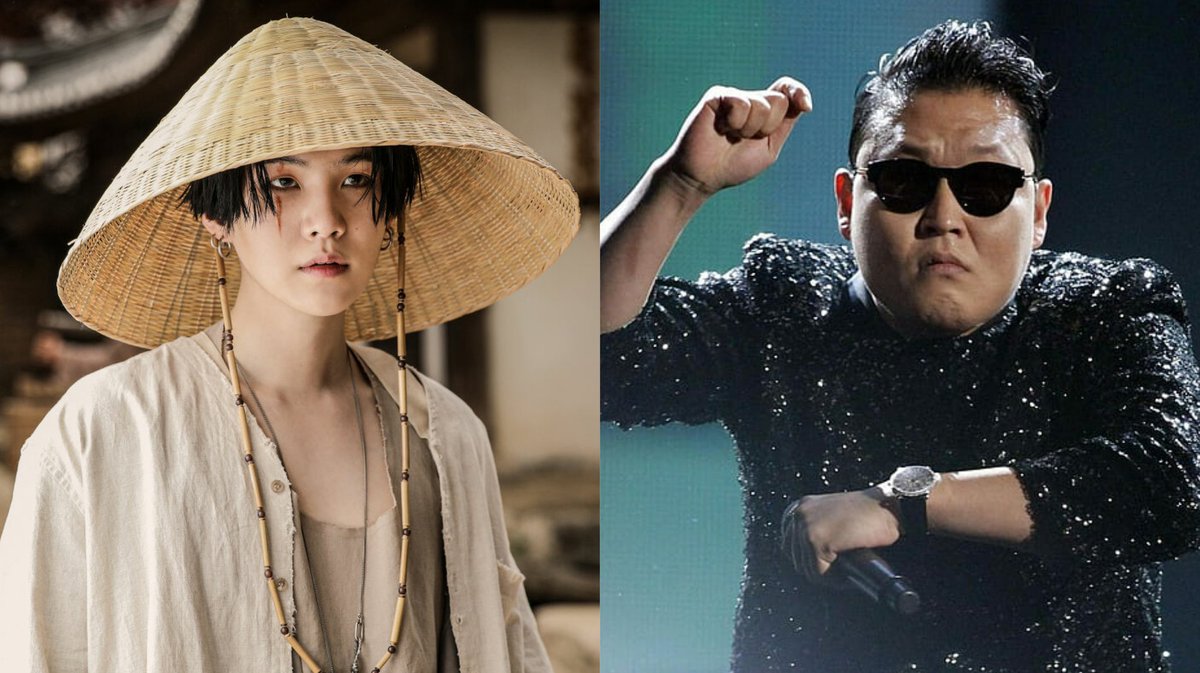 On 26th April, PSY has announced his new single which will be the title track of his upcoming full-length album 'Psy 9th'.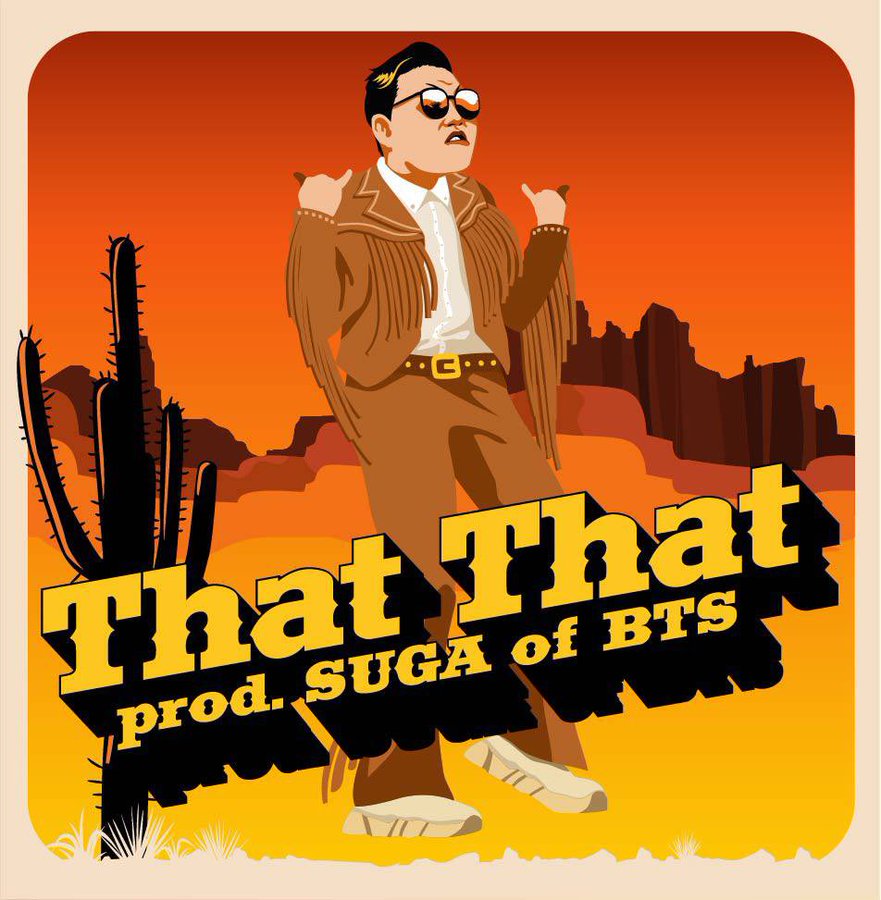 His brand-new single is 'That That', which will be produced by Suga and will be the title track of his upcoming full-length album 'Psy 9th'.
The 'Gangnam Style' singer has dropped the teaser for his upcoming single.
The teaser opens up with Psy in a Wild West-Esque town while wearing a cowboy outfit. He runs towards the camera as a sentimental guitar instrumental plays in the background and falls down as the screen fades to black.
In one of his uploaded snippets, PSY and Suga talked about each other. About meeting each other for the first time and how they feel like they've become good friends.
PSY: When meeting younger artists, I don't want to be someone who's hard to approach, [Suga] wasn't just my junior in the business, but also he truly feels like a friend. It was hard to feel any age gap.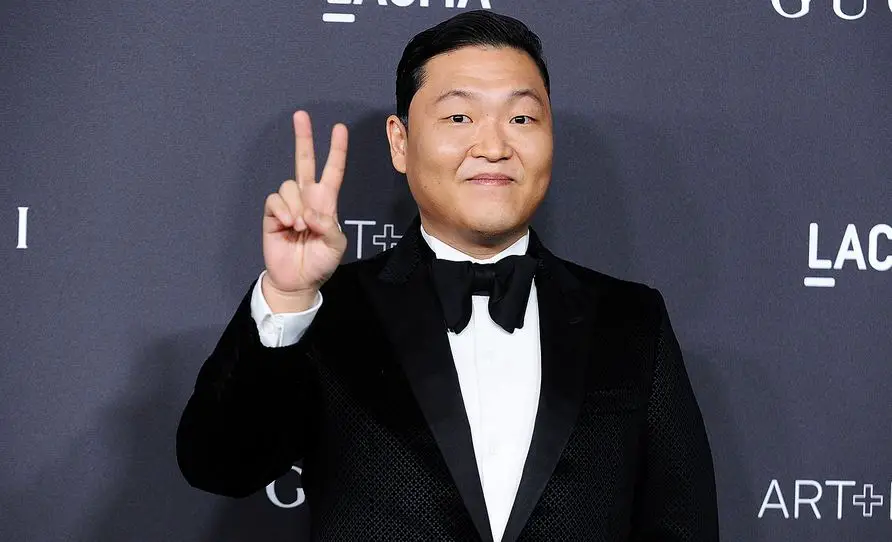 Suga: He's many years my senior and someone so who's so well-respected in the business, felt like working with a childhood friend, so it made the songwriting process that much more fun. We became besties in a way"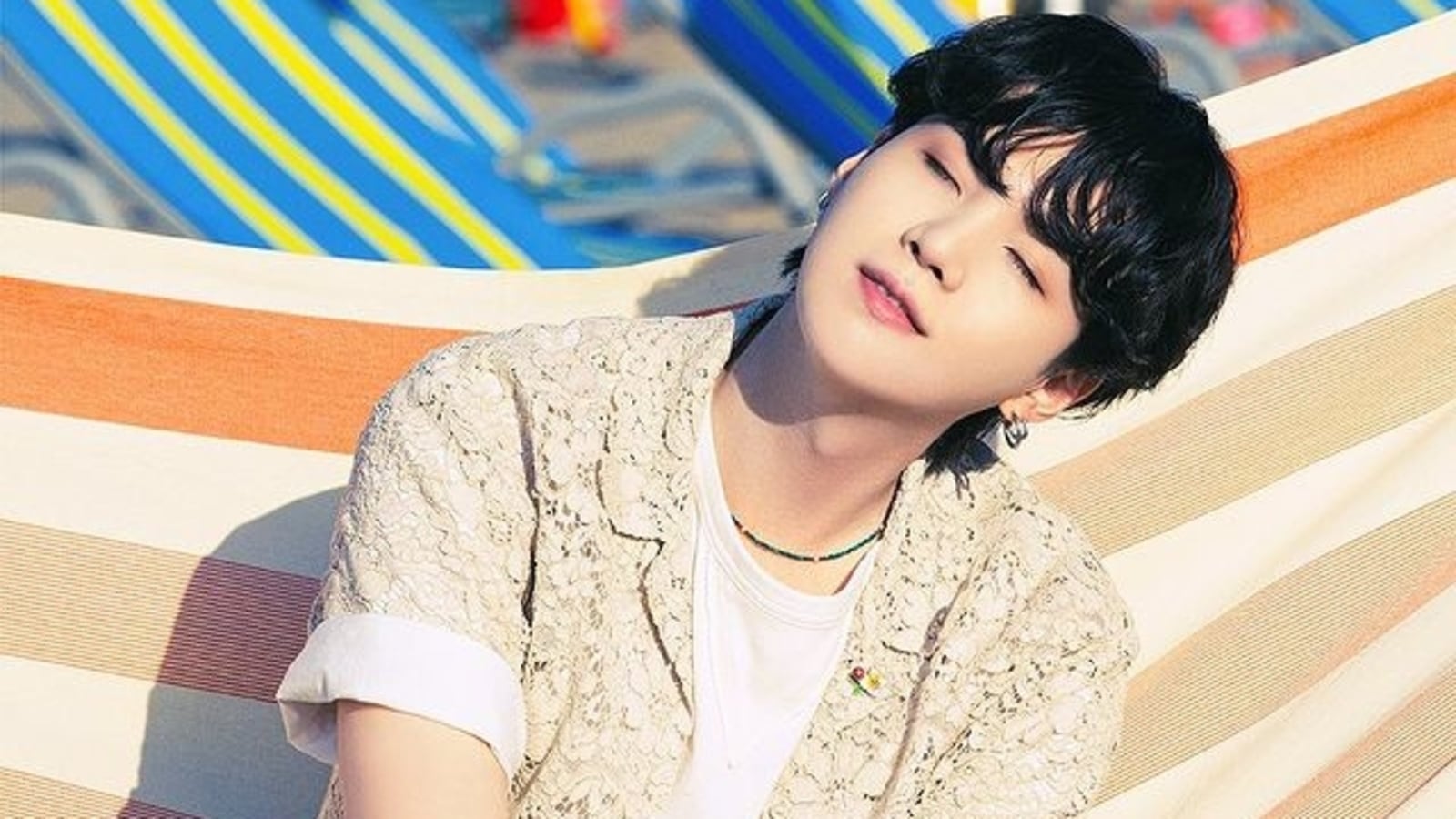 On 27th April PSY also released an animated poster of both which increased the anticipation for the collab and later it was confirmed that SUGA would be featuring on the song and not just producing it!
Earlier today PSY & Suga also released a new teaser video where you can see PSY and Suga jamming together with a totally hype vibe on That That Like that.
While talking about the song PSY and Suga also recalled a famous saying in the K-pop industry where the hit songs are produced in a jiff. Comparing it to a game of table tennis, they both thought about their quick verses and how they hit it off.
PSY also will have collaboration tracks with 'Celeb' with Bae Suzy.
'Happier' featuring K-R&B singer Crush.
a remake of Jermaine Jackson and Pia Zadora's 1984 hit single 'When The Rain Begins To Fall' with MAMAMOO's Hwasa.
Psy is also set to work with Epik High's Tablo, Heize, Sung Si-Kyung, and more.
Psy 9th is PSY's first comeback in about five years, following the last album "PSY 8th 4X2 = 8," which was released in May 2017. It is set to release on 29th April 2022.
About PSY
Park Jae-sang' stage name PSY is a singer, rapper, songwriter, and record producer. Psy is known domestically for his humorous videos and stage performances, and internationally for his hit single "Gangnam Style". The song's refrain was entered into The Yale Book of Quotations as one of the most famous quotations of 2012.
"Psy" derives from the word psycho and he is Psy is known for his sense of humor in his concerts, where he imitates female singers such as Park Ji-yoon, Lee Hyo-ri, Lady Gaga, and Beyoncé. Although his music is part of the K-pop genre, Beth Hong from The Vancouver Observer noted that Psy doesn't fit the standard K-pop idol image of being "incredibly young, good-looking, and able to carry a melodramatic note".
Psy was awarded multiple Guinness World Records for Gangnam Style" as it beccame Most viewed video online, Most "liked" video online, First video to be viewed more than 1 billion times on YouTube, Most viewed video online in 24 hours and First video to be viewed more than 2 billion times on YouTube. This made PSY to be the first K-pop artist to make a breakthrough in the Western music industry.
Recently, BTS wrapped up the four nights of 'BTS PERMISSION TO DANCE ON STAGE – LAS VEGAS' last night.
The in-person concerts over four days were attended by a total of approximately 200,000 people. The number of online viewers via live stream reached approximately 402,000 from 182 countries/regions on the final day, April 16.
The four-day in-person live broadcast event 'LIVE PLAY in LAS VEGAS' held at MGM Grand Garden Arena garnered approximately 22,000 viewers total.
Since the stadium has opened, BTS is the only artist to have sold-out approximately 200,000 tickets over four nights.
Since its first show held last October as an online concert, BTS' tour series 'BTS PERMISSION TO DANCE ON STAGE' has hosted 12 shows worldwide including Seoul, LA, and Las Vegas. 'BTS PERMISSION TO DANCE ON STAGE' amassed over 4 million attendees/viewers total, across all formats including in-person concerts, virtual live stream, LIVE VIEWING, and LIVE PLAY.
■ THE TRIUMPHANT NIGHT AT ALLEGIANT STADIUM WAS COLORED IN PURPLE
Closing up the last day of the tour, BTS said, "What we remember most from this show is your cheers. For the past nine years, you are the reason we have been happy." The septet added, "We won't forget our show in Las Vegas." The show closed with the last song, "Permission to Dance."
■ LAS VEGAS TRANSFORMED INTO BTS CITY WITH 'THE CITY' PROJECT
What made 'BTS PERMISSION TO DANCE ON STAGE – LAS VEGAS' even more special was 'THE CITY' project. Before and after the concerts from April 5 to April 17, the 'THE CITY' project transformed Las Vegas into "BTS CITY" with various programs ranging from entertainment, hospitality, and shopping for the fans to enjoy.
With its concept, "urban concert playpark", 'THE CITY' provided various entertainment activations and events throughout the entire city to resemble a theme park, offering fans a more extensive and immersive experience utilizing performance and artists' IP beyond the concerts.
'THE CITY' included: BTS POP-UP: PERMISSION TO DANCE in LAS VEGAS, an experiential pop-up store selling official merch including city exclusive items; BEHIND THE STAGE: PERMISSION TO DANCE, a photo exhibition of the behind-the-scenes of 'BTS PERMISSION TO DANCE ON STAGE' concerts and backstage; Bellagio Fountain Show, a spectacular fountain show featuring BTS' "Dynamite" and "Butter"; CAFÉ IN THE CITY, a dining experience serving BTS' favorite Korean dishes; BTS Themed Rooms at MGM Resorts' hotels across the Las Vegas Strip; and more.
During the four days of the concert, Korea Tourism Organization operated a special booth to promote Korean culture. Visited by approximately 13,000 people over four days, the booth offered the audience to experience Hanbok (Korean traditional clothing), experience scents that match each city in Korea, and more. Samyang Foods also opened 'Buldak Ramen Booth' with special events, which received around 10,000 participants per day.
■ NEW ALBUM RELEASE ANNOUNCEMENT
After the last stage of the final show, BTS revealed a new video content with a surprise announcement. Showing through the band's past and present, the video ended with "WE ARE BULLETPROOF" and the date "2022. 06. 10," indicating a new album release date.