Best actor winner Will Smith has been banned from attending the oscar and he recently issued for the same.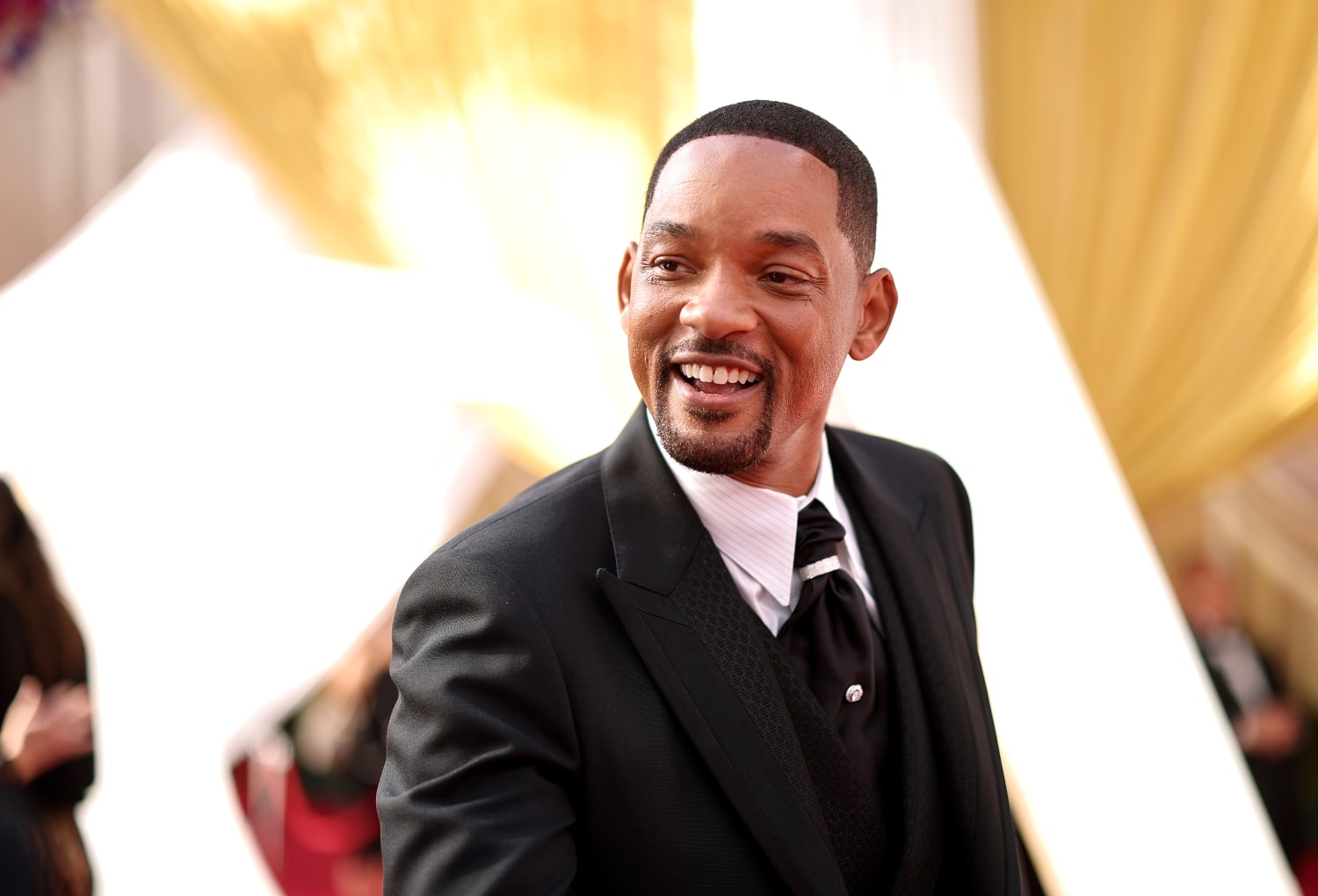 After 94th Academy Awards Will Smith's controversy of him punching Chris Rock for joking about his wife Jada Pinkett Smith, the Academy of Motion Picture Arts and Sciences' board of governors voted to ban the best actor winner Will Smith from Oscar ceremonies and other Academy activities for the next ten years.
On Friday, the Academy issued the statement is below:
The Board of Governors has decided, for a period of 10 years, from April 8, 2022, Mr. Smith shall not be permitted to attend any Academy events or programs in person or virtually, including but not limited to the Academy Awards
After the decision took place will smith issued a statement through PEOPLE stating, "I accept and respect the Academy's decision."
In 2018, Will Smith's wife JADA PINKETT SMITH suffered from an alopecia diagnosis. She has been open about her struggle with the condition. In 2021, Jada shared a video of a sharp line on her bald head. She wrote, "Mama's gonna have to take it down to the scalp so nobody thinks she got brain surgery or something. Me and this alopecia are going to be friends period! (sic)."
After the shocking controversy that took place at the Oscars, JADA PINKETT SMITH made a cryptic Instagram post that says, "This is a season for healing and I'm here for it."
Will Smith also took to Instagram to issue a public apology for his actions.
"My behavior at last night's Academy Awards was unacceptable and inexcusable," Smith wrote. "I would like to publicly apologize to you, Chris. I was out of line and I was wrong."
His mother Carolyn Smith and sister Ellen Smith also spoke on the controversy.
Carolyn said, "He is a very people person. And that's the first time I have ever seen him go off, the first time in his lifetime." Asked if it surprised her, she said, "It did. I have never seen him do that."
Ellen Smith said, "Everybody like has been bullied, you know, and abused in some kind of way. And I totally understand. It's like people are like 'oh I wish I was in such and such shoes and oh those are my goals and everything,' but you really don't know what it takes to get there. I've had conversations with him, and it like really kind of broke my heart listening to the things he's said he had to go through to get to where he is."
Kangana Ranaut asks the media to boycott Grammy and Oscars for not remembering the late legend Lata Mangeshkar.
Every year, both prestigious award ceremonies have an 'In Memoriam' segment where they mention all the great artists who left the world. In the 2021's they mentioned late actors Irrfan Khan and Sushant Singh Rajput. But this year Lata Mangeshkar's name did not come up and this made number of people upset.
She says that these award shows just impersonate international award shows when they do not really respect geographical and ethnic differences.
She posts her thoughts on Instastories saying, "We should boycott these snooty western awards…
We must take strong stand against any local awards who claim to be international and yet ignore and intentionally sideline legendary artists because of their race or ideologies. Both Oscar and Grammy failed to give tribute to Bharat Ratna Lata Mangeshkar Ji. Our media should totally boycott such biased local events who claim to be global awards."