Priyanka Chopra became a gorgeous mummy for fans at the oscar event and also gave an emotional speech on her life journey.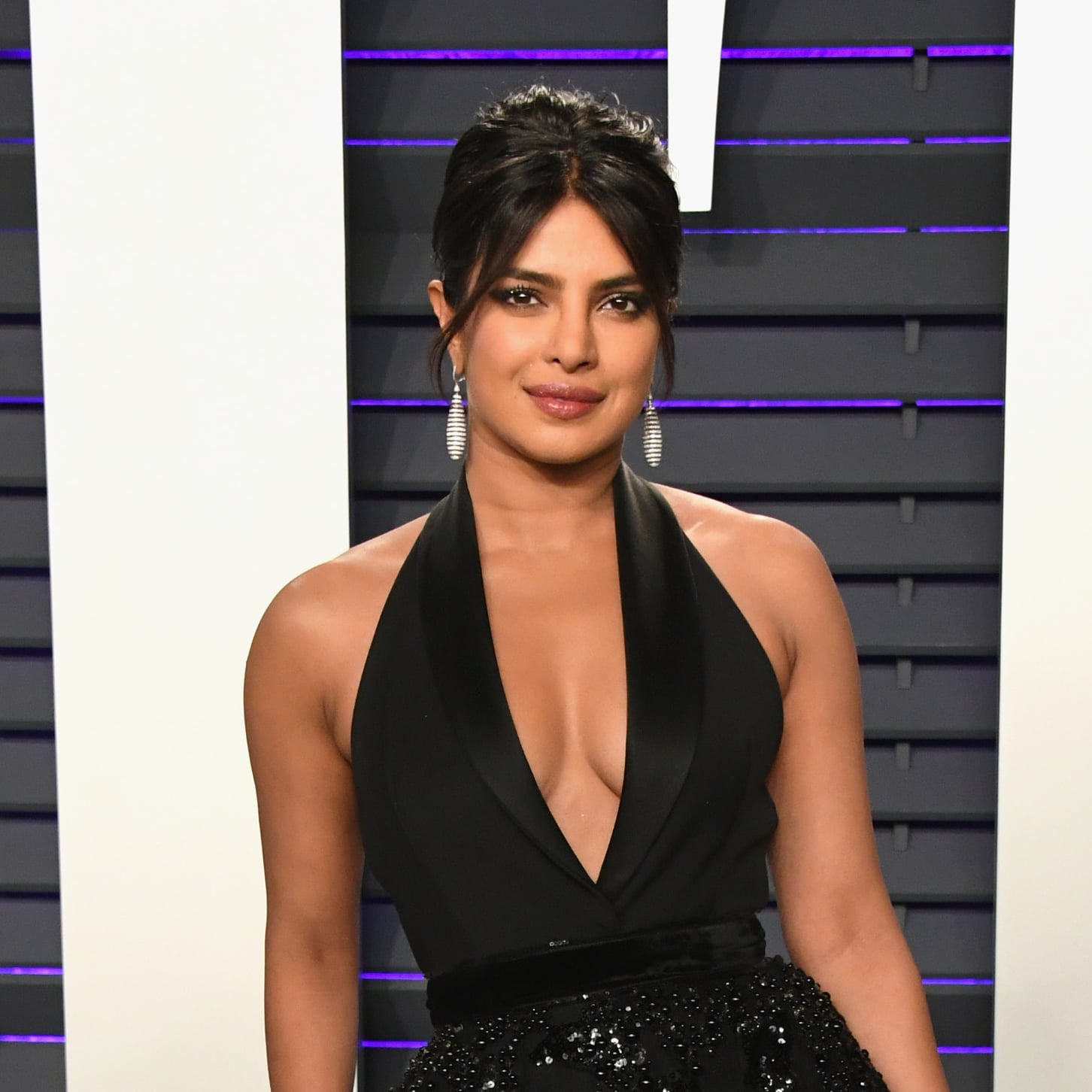 Priyanka Chopra who has become a global icon with her work in Bollywood and Hollywood stepped out in her Indian avatar at a pre- Oscar event as a host. The Oscars event was held in Los Angeles that will celebrate South Asian excellence in Hollywood.
She dressed up in a black saree for the bash paired with a strapless blouse for the event. Here is the video of Priyanka posing for the paparazzi which was shared by one of her fan clubs.
She was smiling and posing in the saree with her locks falling on one shoulder in soft curls.
The actor also delivered a speech recalling her own journey in the West and stated that she felt proud of hosting the event.
Jay Shetty shared a story on Instagram, thanking Priyanka Chopra for hosting the event, and also shared a clip of the actress' opening speech where she looked back on starting out in Hollywood ten years ago.
She said,"I have goosebumps. I'm emotional." She further added, "I'm highly proud to be rubbing shoulders with all of you, to be encouraging you. "
According to Hollywood Reporter, the event was sponsored by UTA, the Academy of Motion Pictures Arts & Sciences, Johnnie Walker, South Asian Arts Resiliency Fund of the India Center, and the Juggernaut. Among those who were expected to attend the bash were Riz Ahmed and Suroosh Alvi, Pawo Choyning Dorji, Joseph Patel, Aneil Karia, Elizabeth Mirzaei, Gulistan Mirzaei, Rintu Thomas, Sushmit Ghosh, and Anurima Bhargava.
This year's Oscars will be hosted by Amy Schumer, Regina Hall, and Wanda Sykes. The ceremony will be held on March 27 at Hollywood's Dolby Theatre.
Priyanka Chopra also recently appeared at the Global Citizen Festival as a presenter and left fans speculated that BTS will be visiting India soon
Priyanka Chopra also became the first Indian actor to feature across over 30 international magazine covers.
Priyanka Chopra has traversed geographical boundaries and been featured internationally across magazines like Allure, Marie Claire, Elle, Vogue, InStyle, Cosmopolitan and Complex, amongst others. Recently, Priyanka stunned us on Vanity Fair's February cover titled, 'The global star on shaking up Hollywood, smashing stereotypes and settling in with Nick Jonas'. This makes our very own desi girl has gone global the first Indian actor to feature across such a huge number of global magazine covers.
Seen on the Vanity Fair cover in a pristine white fringe dress, the trailblazer looked sensual in her latest power move. The shoot brought out the versatile best in the international superstar. With fans going gaga over her recent worldwide release of The Matrix Resurrections, Priyanka Chopra has made yet another explosive stride in Hollywood with this cover shoot.
She is also been seen in the American drama television series for Amazon Prime Video, Citadel, and the romantic drama, Text For You.
Text for You is based on the successful 2016 German film SMS Fur Dich, which was in turn based on the 2009 German novel of the same name by Sofie Cramer.
The actor also nailed the role of Sati in Warner Bros' upcoming movie The Matrix Resurrections. Warner Brothers described Sati as "a young woman with a wisdom that belies her years and an ability to see the truth, no matter how murky the waters."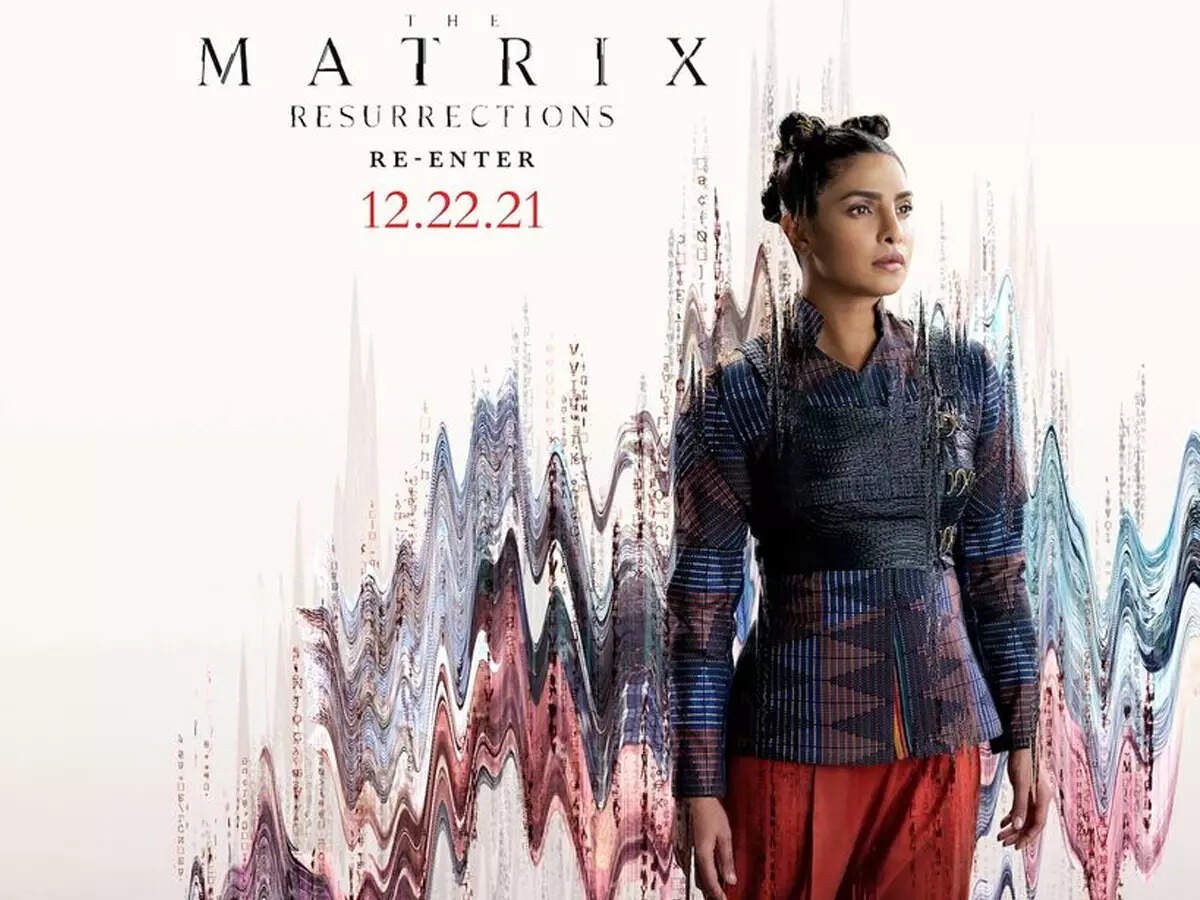 The Matrix Resurrections is a 2021 American science fiction action film produced, co-written, and directed by Lana Wachowski. It is the sequel to The Matrix Revolutions (2003) and the fourth installment in the Matrix film franchise.