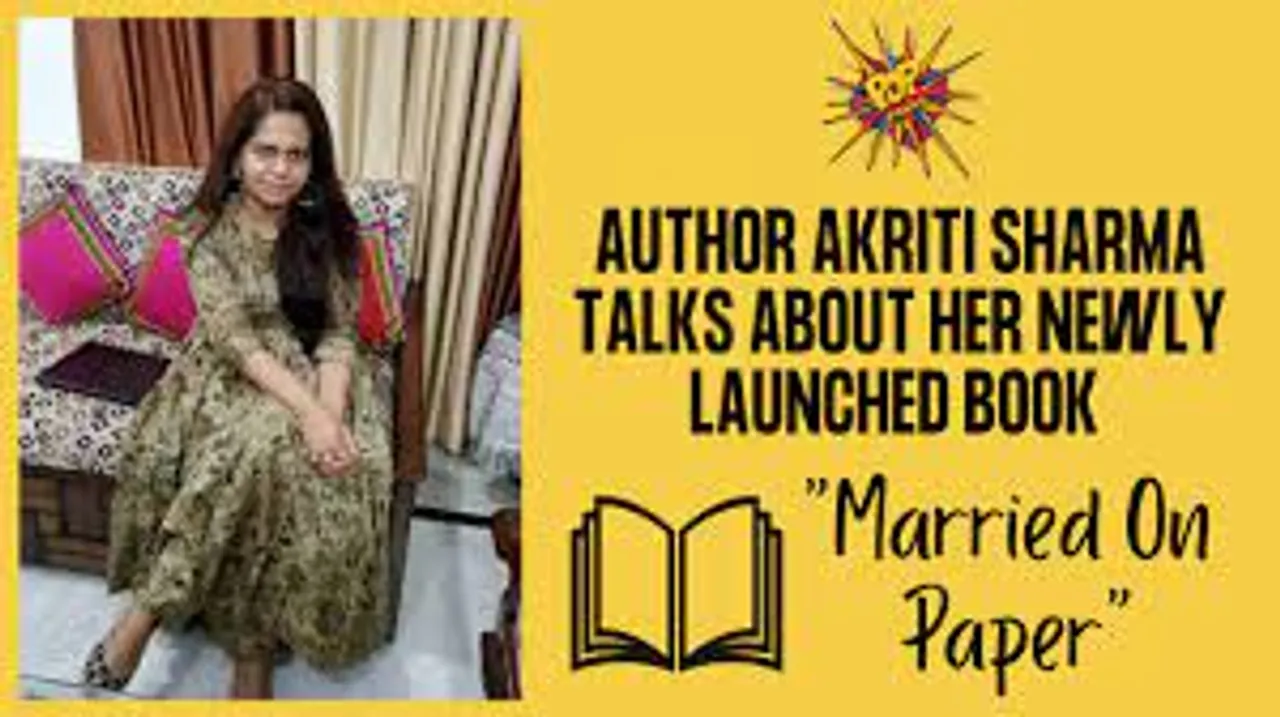 Akriti Sharma's first ever book 'Married on Paper' is the eye-opener of the modern relationships.
An amazing book Married on paper written by Akriti Sharma explores Modern relationships and especially long-distance relationships. This is Akriti's first book and is already getting good reviews by readers.
Published in December by Notion Press, Married on Paper is available both in paperback and e-versions across all leading e-commerce platforms and book chains.
Married on paper is based on the story of a young couple that goes to different continents just a month after their marriage because both want to focus on their dreams. The book describes the journey of the two individuals and how they pursue their passion while holding on to each other despite the physical distance separating them. With mental health as its central theme, married on Paper highlights the importance of being vocal about one's emotions.
Akriti began her writing journey in her early teens and was encouraged by feedback from friends and family to continue to focus on her passion. Akriti discovered her potential for writing stories during her short stint in performing arts at Barry John Acting Studio, and there has been no looking back since.
Amitabh Bachchan has had a huge influence on Akriti's life and career, and unsurprisingly, her advice to aspiring writers is also inspired by the megastar himself.
While giving words of advice to all the young writers Akriti said, "most of the time we become lot too critical of what we are writing I think we should stop doing that, one. Secondly, I would suggest only thing that would help you is continuing writing, whatever it is. Because the moment you stop the writing it becomes difficult to get back to it. Restarting does not happen in writing."
Watch this EXCLUSIVE interview on Ipopdiaries Youtube, Link Below. Follow us for more such EXCLUSIVE content.