South Korean celebrity guys are a lot talented. They impress us not only with their beauty but also with their hotness. Here are the top 7 Korean celebrities that every girl will wish to date.
1. Lee Min Ho
Lee Min Ho was born on 22 June 1987. He is an actor, singer, model, creative director and businessman.  He is considered to be a real Hallyu and his popularity extends far beyond Korea and even China. He is just too handsome and filled with the hotness that every girl will wish that he should her date.
Jungkook was born on September 1, 1997, who is the youngest member of BTS but the hottest one with sexy ass collarbones, a gentle neck and abs are olalala. He will make many girls go crazy over him. He sang the soundtrack for 7fates Chakho, a new BTS-based webtoon's OST  "Stay Alive" which was produced by Suga. It was Jungkook's first solo entry song on the Billboard Hot 100 and his first solo top-ten entry on the Billboard Global Excl. U.S.  In the UK, his song became the first Korean soundtrack in history to debut on the OCC's Official Singles Chart, entering the ranking at number 89.
He had even made one elderly woman singer Jessi crazy not just with his masculine voice but also with his sexiness. He is extremely popular on social media amongst fans. And who doesn't want a sexy boyfriend like him?
Your heart will pound every second after watching SF9's Rowoon as an Idol and as an actor. He was born on August 7, 1996, and he is filled with many qualities, He is a singer, actor and model and also beautiful, cute, and sexy which will make many girls go insane for him. He will never let us down with his voice, moves, beauty and his hotness.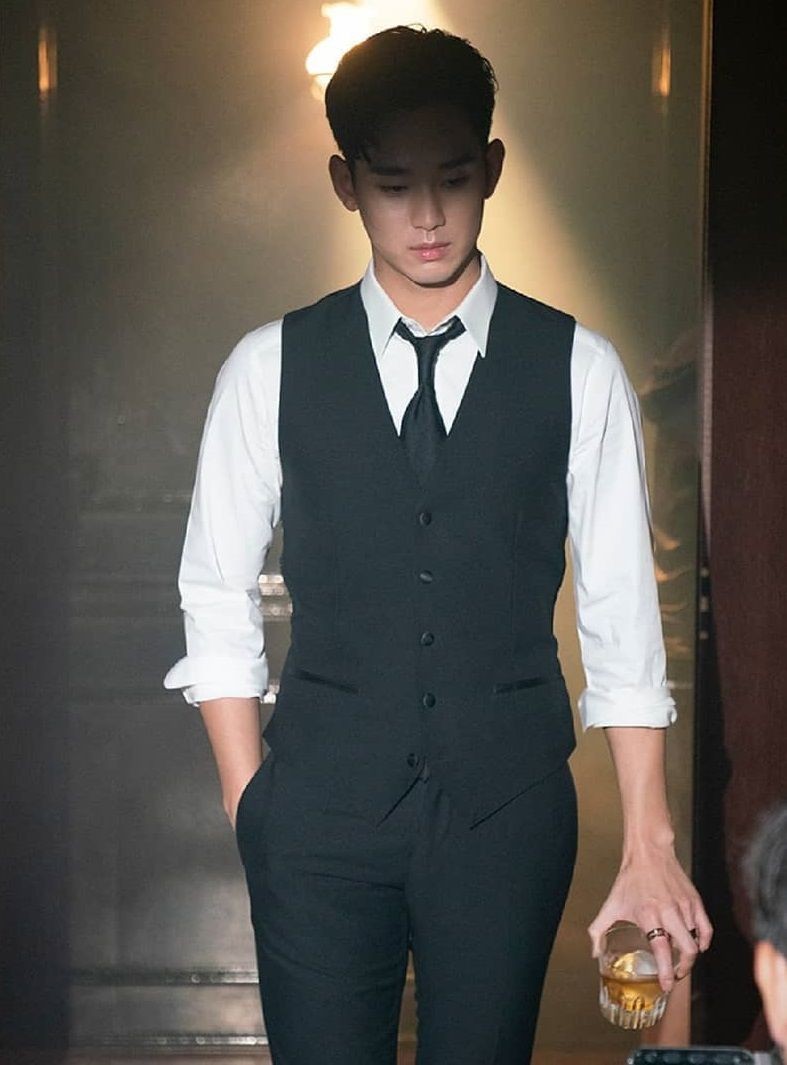 Kim Soo Hyun was born February 16, 1988, who is popular and wanted for being one of those handsome actors. He is incredibly famous for his acting. He became a top Hallyu star as he gained further success with the fantasy rom-com My Love from the Star. He can be handsome and sexy at the same time which every girl wants.
Lee Dong Wook was born November 6, 1981, and is one of those actors who can be hot and cute with a great sense of humour that girl wish from her partner. He hit stardom with the 2005 romantic comedy My Girl which became a hit during its run both domestically and across Asia, and made Lee a Korean Wave star. He is super good looking irrespective of his age. He will be our forever Oppa.
 Lee Jong Suk was born September 14, 1989, He started out as a runway model who was considered the youngest Korean model as he was just 15- years old which made him the youngest male model ever to participate in Seoul Fashion Week. majored in Professional Motion Pictures and Art at Konkuk University and graduated from the university in 2016. He is an overly handsome and versatile actor with a lot of overloaded hotness that he showcased in his every drama. He is totally a husband material.
Lee Joon Gi was born on 17 April 1982 and is known as a flower boy and the charming prince of historical dramas for his work in the Moon Lovers: Scarlet Heart Ryeo as Wang So which made him a top Hallyu star. He looks as hot as handsome not only in western clothes but also in historical traditional clothes too. He is the king of many girls' hearts.vb