Living in their own world of freedom, can a husband & a wife live with their other homo-partners in the same home? Well, yes! 'Badhaai Do' has not just pressured on the LGBTQ+ part but also how an open marriage works.
It started a while ago and still has a huge demand! Displaying touchy stories on the LGBTQ+ community is not just remained entertainment for film-makers but has become important for the betterment of 'stereotypical society.' Recently released Bollywood sequel 'Badhaai Do,' directed by Harshavardhan Kulkarni has put it on point.
Incredible chemistry (which is not really supposed to be incredible) between Rajkumar Rao & Bhumi Pednekar just adds the cheery on the cake i.e., this beautiful story of a couple dealing with their homophobic surroundings. It's a complete package & family entertainer just like previous, 'Badhaai Ho!'
It starts where both the leads, Shardul & Sumi are stuck in their young married age between stiff homophobic families who want them to marry perfect partners which is next to impossible as they are not into their opposite sexes; suddenly Shardul & Sumi meet each other and Shardul finds a way-out for a better life in Sumi.
He requests her to marry him in the second meeting itself with a huge plan behind it! He wanted this marriage to be an open marriage where both of them will stay as husband-wife for the sake of family but can date people they are into. Sumi likes the idea and get knotted by Shardul who is already dating another guy outside.
The married life begins with a fancy honeymoon but come across many glitches throughout the movie. On the other hand, the film sensitively portrays the immense loneliness and sense of isolation that a gay person feels, especially when they lack a window to communicate openly with their family, and are forced to deal with issues on their own. How the protagonists attempt to come out of the loneliness and communicate with their family is highlighted in the second half.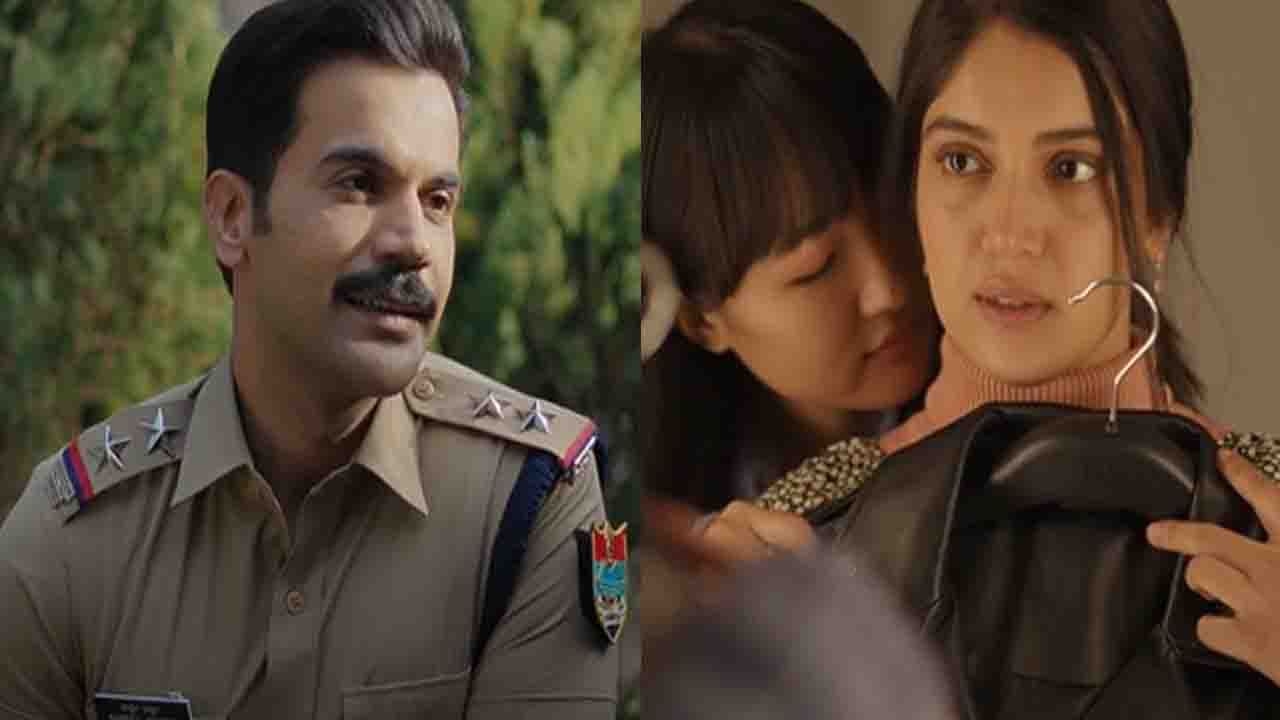 Ahead of that the film not only focuses on normalizing the depiction of the LGBTQ+ community but waves many social issues. It addresses casteism in marriages along with frauds in online dating process. It doesn't hold at marital affairs in LGBT Community but also explores the open up to family part along with stereotypical reactions.
As the title says and the previous original, 'Badhai Ho' contains something related to child, 'Badhaai Do' touches another unexplored part of child adoption for homo-sexual couples. We have already gone through movies who depict pride and why existence of community people matter but Harshavardhan Kulkarni takes us to the life beyond this. He show-case the real-life problems and how a 'typical mentality' can ruin purity & happiness.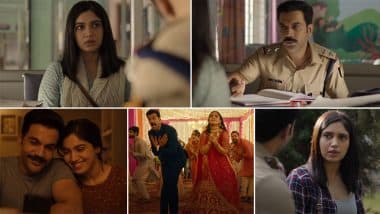 Sugar coating the cinematic angles of the film, the character development has been showed tremendously unique. Plot revealing has done simply but the movie has its own sweet twists one after another. Direction gets 10 out of 10 but songs & music could have pull of more.
"There's no action sequence in the long 2 hours 33 minutes run but the characters do fight for their happiness throughout."
RATING: 4/5