Deepika Padukone in an Exclusive Interview revealed her memorable journey with her upcoming film, Gehraiyaan. Read Here:
A beautiful trailer came few days back and we knew that we are in for a intense experience that will take us to the deep end of the different unexplored dynamics of relationships.
Shakun Batra directorial, Deepika Padukone, Siddhant Chaturvedi and Ananya Pandey starred Gehraiyaan is on its way to release on Amazon Prime this February. In an exclusive Interview with Ipopdiaries, Deepika opened up on her moments to freeze from this journey as an actor:
"Some of my scenes with Naseer and uh Rajat & Siddhant were Probably the memorable one, you know when you are performing something, there's a give and take process. It's very exciting sometimes to work with such actors, for me as an professional actor some of the scenes that I performed with these actors are my biggest takeaways," Deepika Padukone said.
She also spoke on her takeaways from the film, while explaining that they tied in with what she has been experiencing as a person. "My take on relationships with people, in general, has changed or the way I look at people has changed."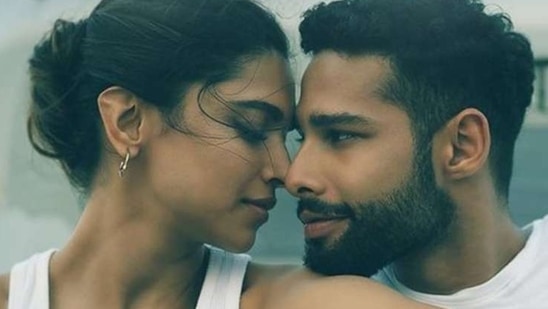 "Of course, a large part of it happened when I fought depression, struggled with mental health back in 2014… when I realised that half the people pretend to be happy when they are not. So, the learning has not just been about a certain relationship. But people in general. How can we start looking at people with a little more understanding and empathy is what's my take away from this film," Deepika Padukone concluded.