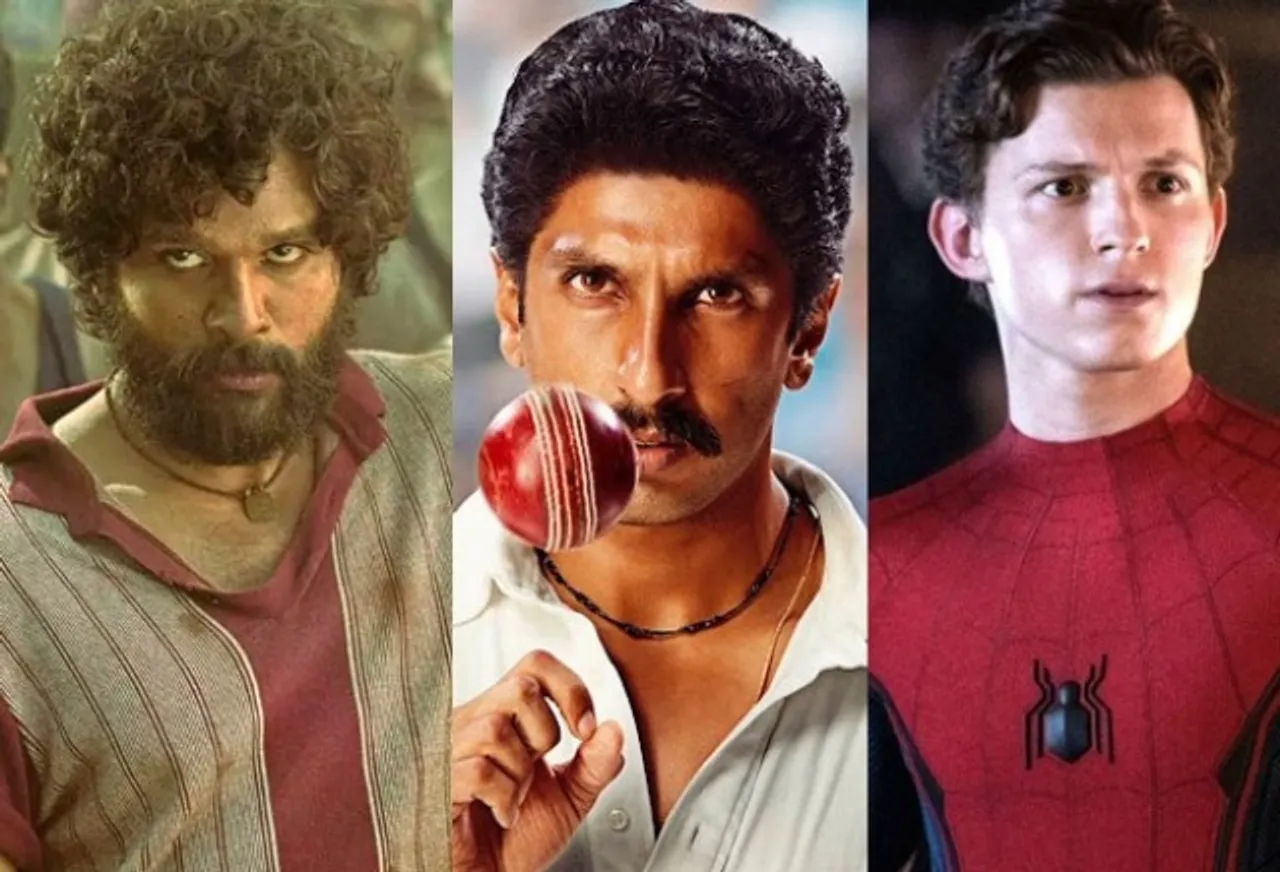 As the COVID-19 cases on on rise, the December month releases - Ranveer Singh starrer 83, Spider Man No Way Home and Pushpa have slowed down at the box office
&ab_channel=RelianceEntertainment
The Ranveer Singh, Deepika Padukone and Pankaj Tripathi starrer 83 faced further restrictions but did show slight growth in its third weekend. Directed by Kabir Khan, 83 and produced by Reliance Entertainment, Phantom Films and Kabir Khan Films Production, 83 underperformed in its first week with Rs 71.87 crore. The good news was that 83 did not face any competition due to Shahid Kapoor starrer Jersey and RRR getting postponed which gave a solid boost on second weekend but crashed on the weekdays minting Rs 25.13 crore in the second week.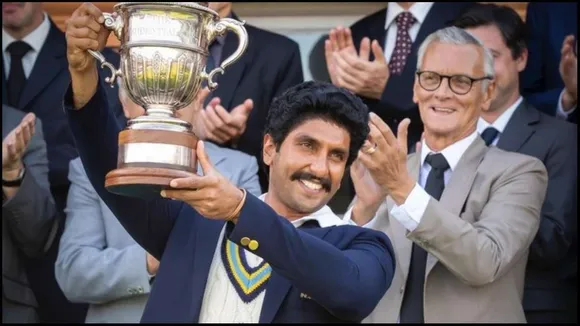 The performance in the third week was low but still managed to cross 100 crore at the box office, bringing 101,83 crore by the end of third week. Due to Makar Sankranti festival on Friday in few parts of India, 83 collected Rs 21 lakhs on fourth Friday went slightly up on fourth Saturday with Rs 28 lakhs while fourth Sunday was between Rs 30-35, minting around Rs 103 crore after 24 days. The budget of 83 is Rs 200 crore and will turn out to be the biggest loser in the history of Bollywood.
&feature=emb_imp_woyt&ab_channel=SonyPicturesEntertainment
Spider Man No Way Home, shattered all the box office records with Rs 148.07 crores in the 8-day extended first week. The super hero drama held well on its second week with Rs 41.60 crore. Though the latest Spider Man flick slide down on the weekdays in the third week, it performed decently with Rs 17.29 crore but very low with Rs 4.33 crore on the fourth week. Spider Man No Way Home held well to Rs 50 lakhs on fifth Friday, went up on Saturday with Rs 60 lakhs while Sunday was better with Rs 75 lakhs, bringing the 32 days total to around 212.50 crore.
The Allu Arjun and Fahad Faasil starrer Pushpa collected an outstanding Rs 26.95 crore in its first week followed by Rs 20.24 crore in the second week in the Hindi version. The action drama did very well on its third week with Rs 25.06. The Sandalwood action drama minted Rs 9.12 crore in the fourth week inspite of releasing in OTT in other languages. Pushpa minted Rs 1.25 crore on fifth Friday, followed by Rs 1.50 crore on Saturday and around Rs 2 crore on Sunday, bringing the solid total to Rs 89 crore. The budget of Pushpa is Rs 180 crore and till now collected a massive Rs 244.05 crore in all languages.