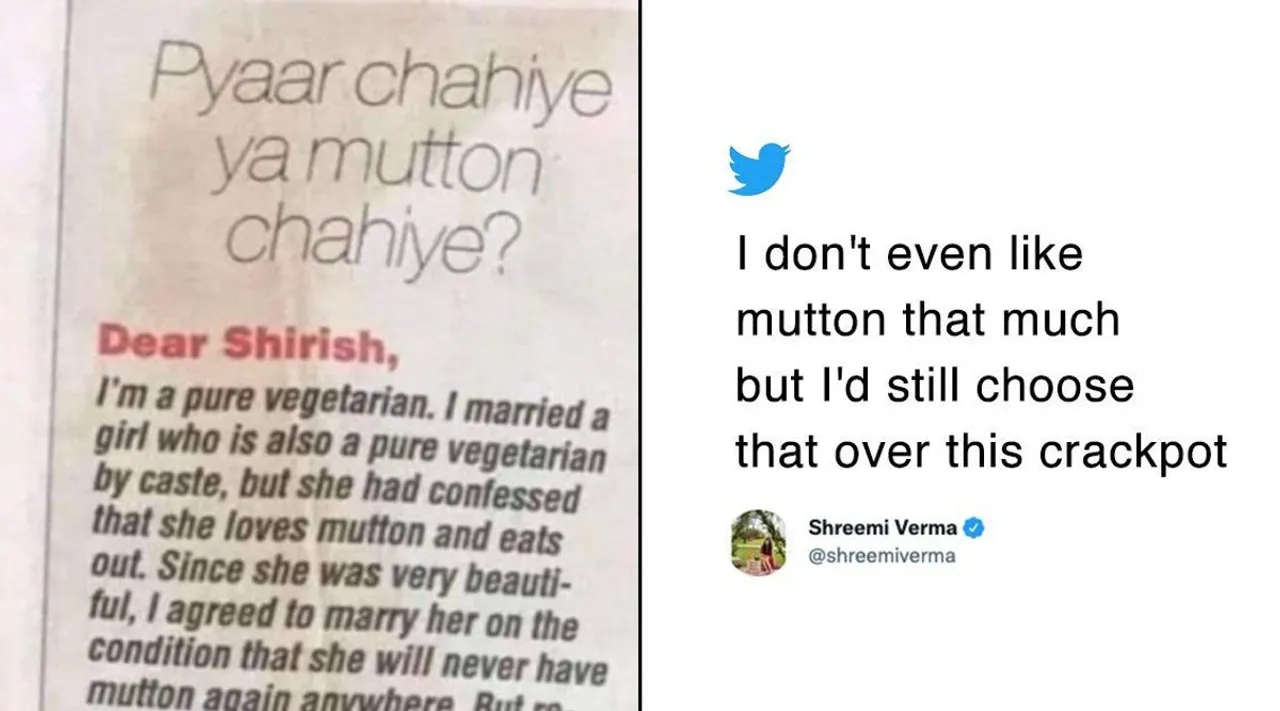 Recently, a newspaper clipping went viral on social media where a man wrote to an agony aunt about his wife choosing Non Veg over him.
We've heard loads of problems and complex reasons to end a relationship, this time it's food! An Indian women faced interesting, funny but important dillema that has put her hardcore vegetarian husband into serious overthinking mode.
प्यार चाहिए या मटन चाहिए pic.twitter.com/JFJhRB1pbz

— ParanjoyGuhaThakurta (@paranjoygt) December 1, 2021
The man wrote, "Dear Shirish, I am a pure vegetarian. I married a girl who is also a pure vegetarian by caste, but she had confessed that she loves mutton and eats out. Since she was very beautiful, I agreed to marry her on the condition that she will never have mutton again anywhere."
"But recently, I came to know that she has still been eating mutton secretly outside. Now she says she loves meat and can't live without it. I am willing to forgive her one more time and have given her an ultimatum, It's the mutton or me. Make a choice." But now I am scared. What if she chooses mutton? It'll be very embarrassing. What do you think she will choose?"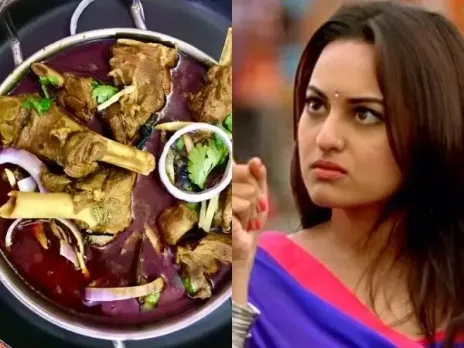 To which the agony aunt replied, "Dear Pure Veg, Congratulations you just set a new record. This is the first love triangle where a girl has to choose between a man and a goat. As for who she will choose - one can live without love but not without food. Take a guess."
Twitter Reactions Here: