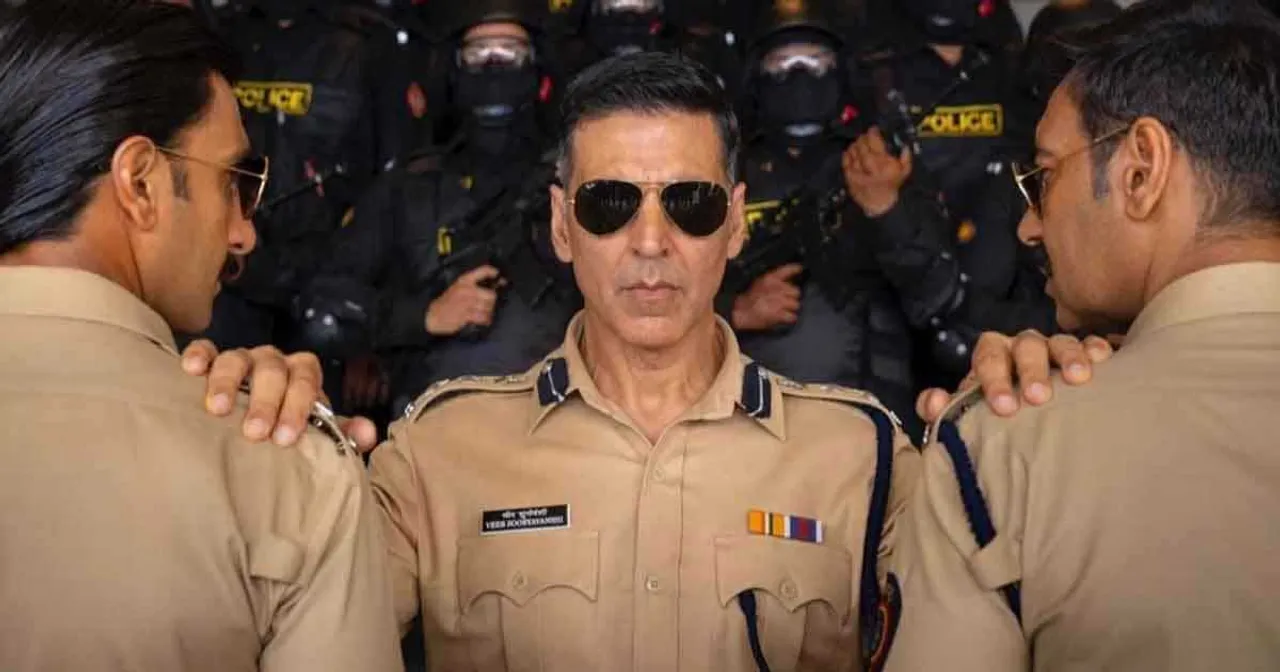 After a very long wait Sooryavanshi has finally released in theater that too with a bang of Rs. 50 Crore mark in just two days, with a studded cast and Rohit Shetty touch, the film is bringing entertainment all around.
There are lot more things to mention about the film as it conspires the real action with tough chasing scenes and expensive scenes from Mumbai, Goa and Bangkok. There's no doubt Akshay Kumar, the Khiladi would be a better choice for Rohit Shetty to fit in all those action scenes all over the movie.
It is cop universe as Sooryavanshi, Simba and Singham beats the terrorists in the climax to save Mumbai from serial bomb-blasts. On the other hand, while coping up with all the high action scenes Sooryavanshi has that emotional side as well and which is lengthier and feels unnecessary too.
Beating Physics laws entry of Akshay Kumar is designed by Shetty himself in which he has seen doing stunts from helicopter. Movie takes around half hour to describe the main story and to introduce Veer Sooryavanshi, his wife and family issues between them. None of Shetty's other movies (Singham, Singham returns & Simbaa) focused on this part.
On the other hand, climax of the movie where all the super cops, Simba, Singham and Sooryavanshi come together to beat everything out of the terrorists takes the movie on different level. But somehow likes of Ranveer Singh and Ajay Devgan effects importance of Akshay Kumar as well as Sooryavanshi in the movie plot as it seems like he is not at all capable of doing it on his own like a boss.
Katrina's appearance was more than time consuming and nothing to do with the plot. Though in the end she puts all police force in the task and the war starts. Other than this overall movie signifies Hindu-Muslim conspiracy, how united they should be and how Indian Muslims are better than any other.
Talking about songs the one Tip Tip Barsa Pani is the show stopper while there are two romantic songs as well to break the relationship between Sooryavanshi and Ria (his wife). While Music is really hard to cooperate the actions and the rescue of RDX filled cars in the climax.
It's a one time watch and more than how creative it is cinematically this star-studded project has definitely grabbed some attention to bring back the glory of theatrical movie releases all over the country. There's one more name in Sooryavanshi, Jackie Shroff; interesting fact is there will be Singham 3 coming after this where Singham will cross hands against Shroff in Pakistan, well hope that it won't take years to release.
Rating: 3/5