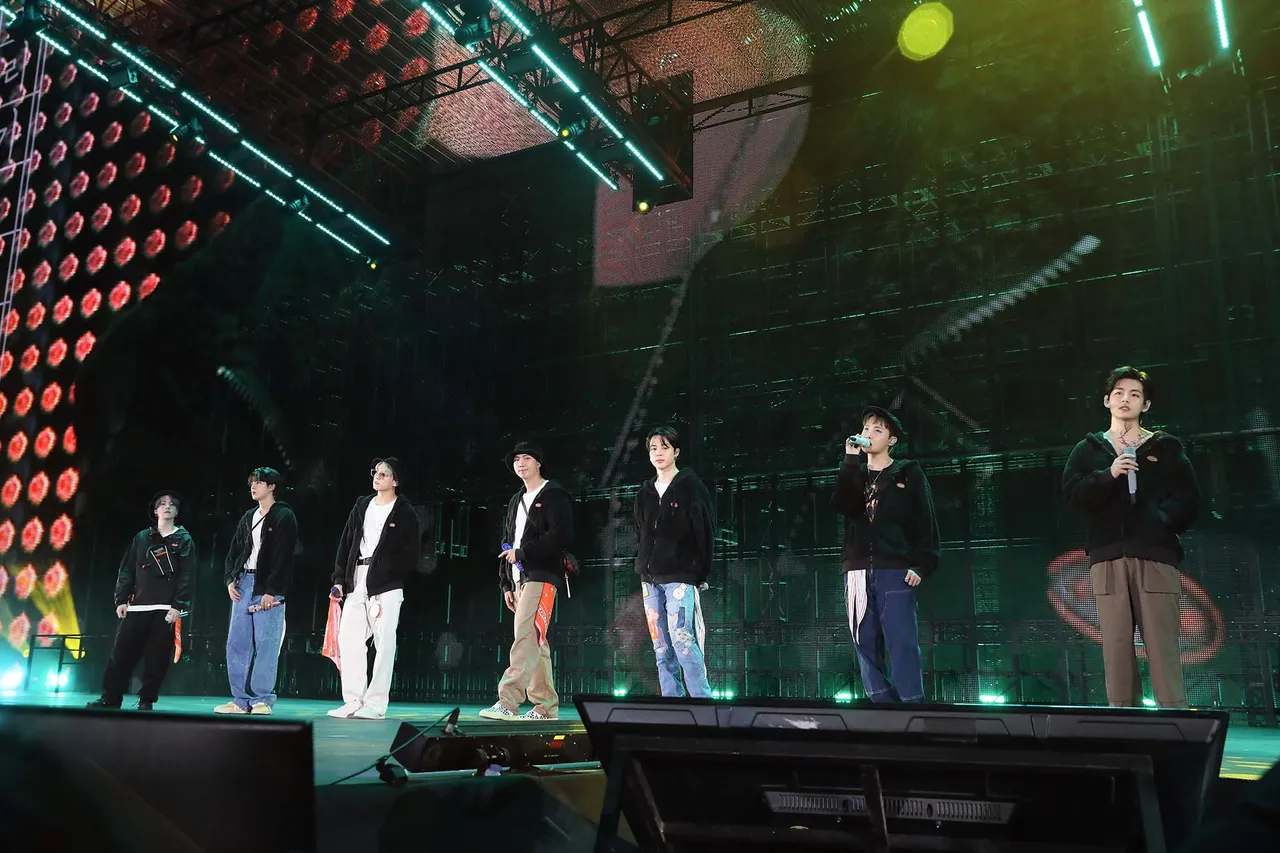 BTS promises ARMYs to meet them soon, asks them to not lose hope in the recently held 'Permission To Dance' online concert.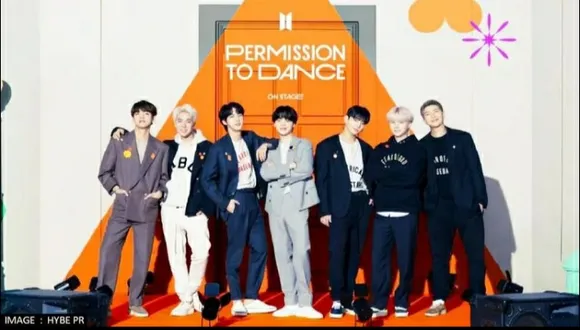 Highlights:
BTS successfully finishes PTD on stage virtual concert.
Jungkook's abs become the hot topic among ARMYs
RM, Jin, Suga, Jhope, Jimin, V, and Jungkook promised ARMYs to meet soon.
V misses out on dance but captures ARMYs hearts with his stern visual expressions throughout the show.
If BTS is holding a concert it has to be firey, that's the standard that the current biggest boy band of the world has set for themselves and they stayed true to it during their PTD online concert as well. BTS held the 'Permission To Dance' online concert on October 24 at 6:30 PM KST straight from Olympic Stadium in Seoul and performed a total of 25 songs throughout two and a half hours.
To kick start the show, BTS performed 'ON' which is a pop-rock sing with a hard-hitting funky beat. ON was followed up by songs like 'Fire' 'Dope' and 'DNA' which all fall under the same pop-rock genre. The stage was already shaking as BTS performed these songs with high pitch vocals and hard-hitting choreography.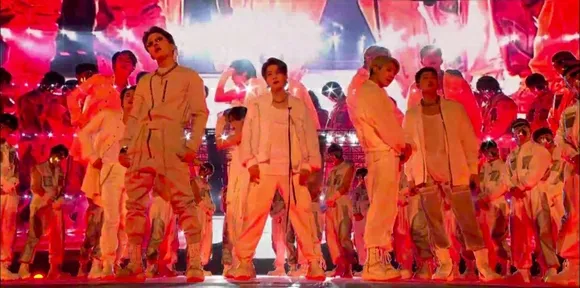 After giving four back-to-back high voltage performances it was time to take a break for the members as well as greet their fans popularly called as ARMYs who joined them in their virtual concert from all around the world. ARMY welcomed their idols with the loudest of cheers and the atmosphere smoothly transitioned from fierce performances to sentimental talks and messages as BTS' leader RM introduced himself and the band. "I feel happy rather than being exhausted. I missed being on stage," said Jungkook.
However, ARMYs were worried about V as he couldn't perform choreographies given his strained calf muscles. The idol also knows his fans well so V wasted no time in updating his fans about his health. "While preparing for the show I made a mistake. But, ARMY doesn't worry I am really fine," he said.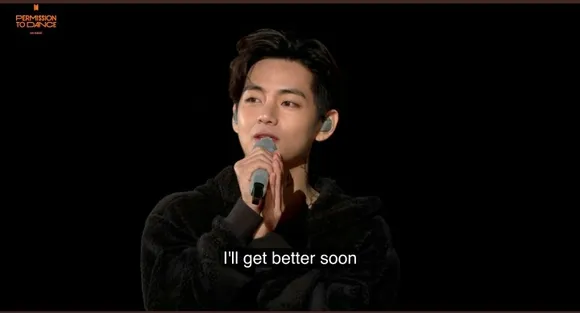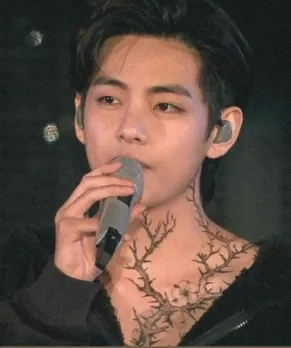 Carrying forward the comforting and heartfelt interaction Jimin said, "I want you to forget all your worries and troubles. Just move your body." And thus began the second round of performances but not before Jin greeted ARMYs with his signature flying kiss.
The second round of performances consisted of four songs, 'Blue and Grey', 'Black Swan', 'Fake Love' and 'Blood Sweat and Tears'. BTS performed the songs with great intricacy and a magical stage setup. The members looked angelic in their outfits for 'Blue and Grey' and devilishly hot in their classic black costume for 'Black Swan' and Fake Love. Jungkook's exposed crop top costume proved to be eye candy for ARMYs watching the performance.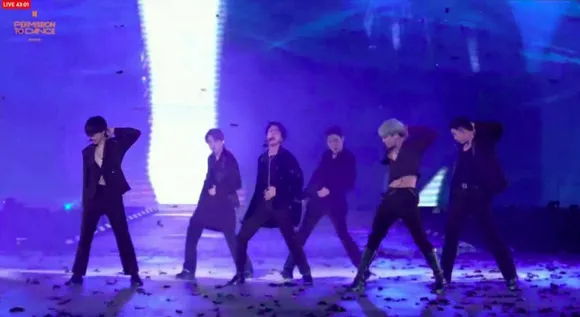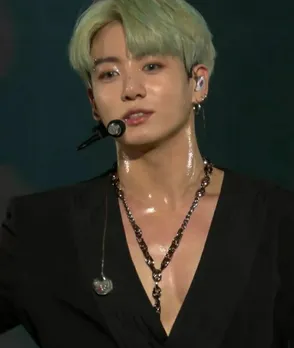 After taking a short break the members returned to treat the fans with performances of their top hits like 'Butter', 'Dynamite', 'Boy With Luv' and 'Life Goes On.' They also went on to perform songs like 'I Need You', 'Save Me', 'Airplane', 'Telepathy', 'Stay' and 'Idol' and yet again charmed the fans with their ultimate stage presence. Talking about stage presence, V who couldn't do the choreography part of the performances sat on a chair like a boss and mesmerized us with his deep husky voice and unmatchable facial expressions whenever the camera focused on him. The best performer of the day for us.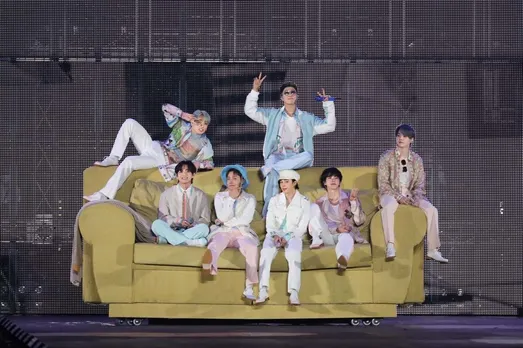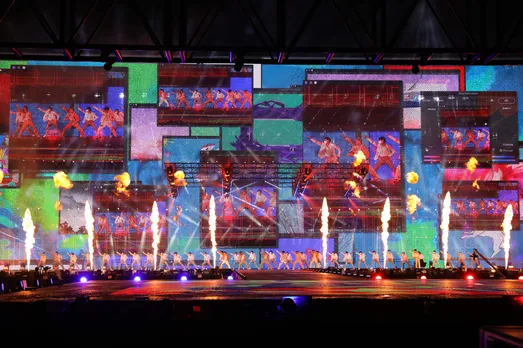 BTS also performed their classic songs 'Spring Day' and 'Young Forever' which are ARMYs ultimate favorite songs. "When we prepare for a show we discuss at length what songs ARMYs would want to hear and we picked these two songs. Did you like it?" asked V.
Now it was time to say farewell for the night which made the members emotional as they shared their final words with the fans. "The empty stadium makes me lonely. When we had our last performance here ta years ago we had you all here. I miss that moment so much", said J-Hope. "While performing Spring Day I looked at the empty seats and felt cold. I miss you" said Jungkook while assuring fans "Whenever it's possible I'll fly over to you so just hold on a bit."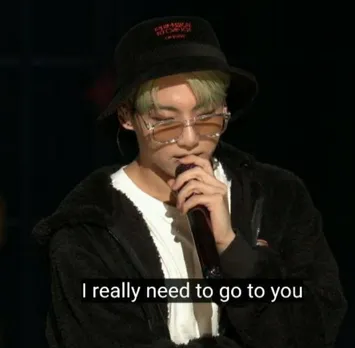 The mood maker of BTS, Jin tried to lighten up the emotional atmosphere in his stereotypical style. "Before we used to tour a lot so we had stamina. Now that we are touring less and also I am 30 years old I have less stamina. So before I get even more old and sick I want to tour a lot," he said. RM asked ARMY to not lose hope and sent across his comforting message. "Now that it's been two years the motivation is starting to fade. But the situation is the same everywhere. No one is exempted from it. Meeting you offline will give me motivation. So just hang in there. Don't get discouraged." To which Suga added, "ARMYs all around the world, please have hope, let's go day by day."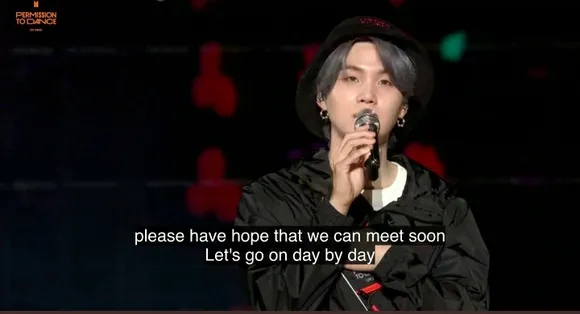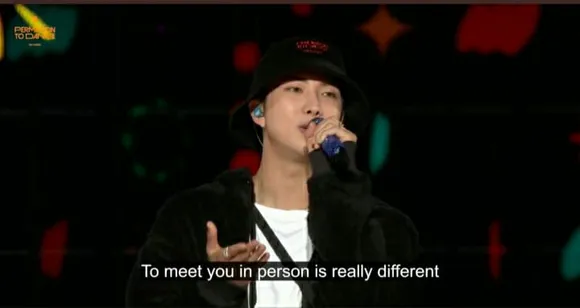 Jimin asked ARMYs to Stay Healthy, "It's Getting Cold, Wear warm clothes" as the group went on to perform 'Permission To Dance' and call it a night.
BTS will be holding their first offline concert in LA's SoFi stadium in over two years on November 27 and 28 and December 1 and 2 this year, tickets for all four shows have already been sold out.