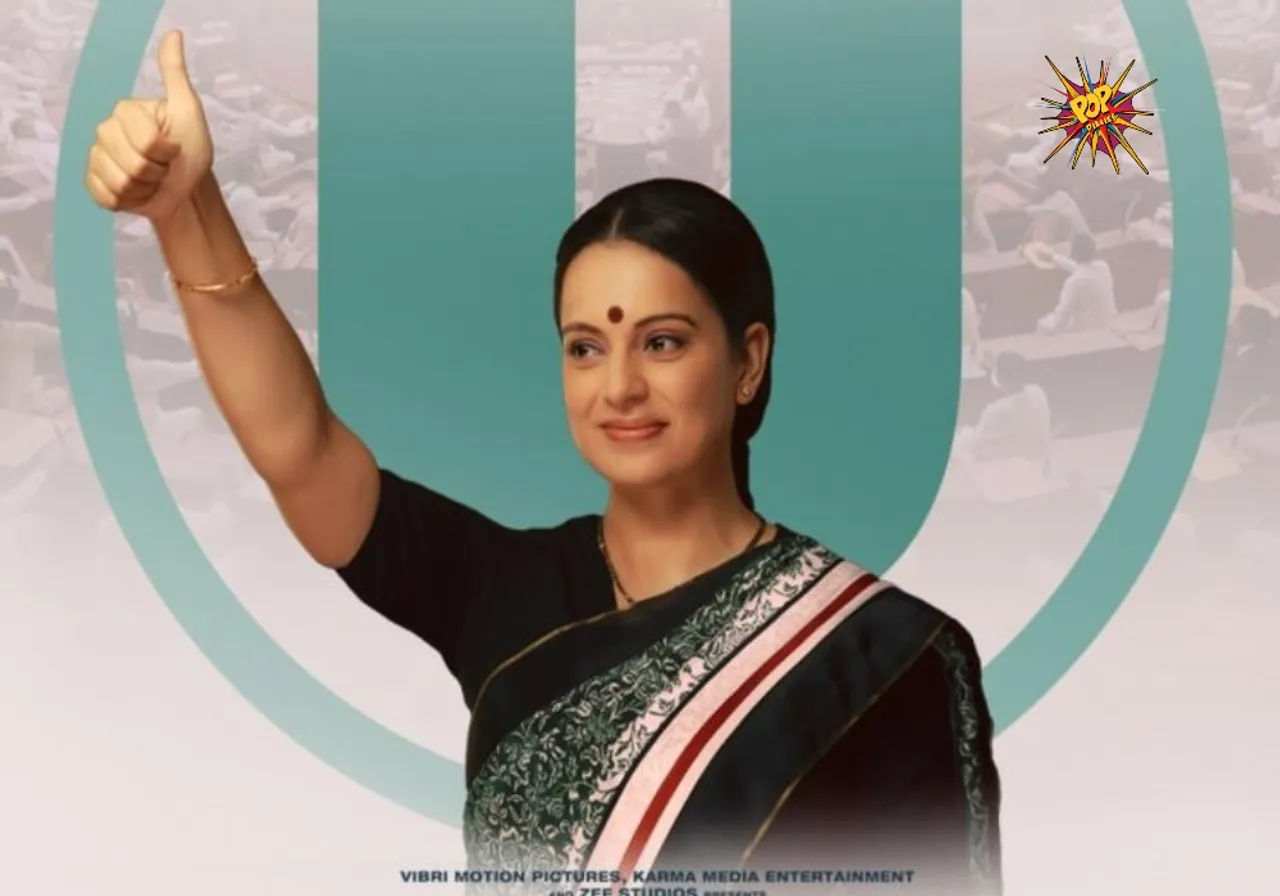 After a decent first four days, the Kangana Ranaut and Arvind Swamy starrer Thalaivii held well on its first Tuesday at the box office.  
After changing the release dates couple of times due to the pandemic situation, the Kangana Ranaut, Arvind Swamy, Bhagyasree, Madhoo and Naseer starrer Thalaivii was welcomed with good reviews from the critics and audience as can been seen from audience rating in BookMyShow. Directed by A.L.Vijay, The Hindi version of Thalavii was released in only 500 theaters due to the conflict between the producers and the multiplexes. The issue was that multiplexes like PVR, INOX and Cinepolis wanted to screen the film for 4 weeks while the producers were debating to keep it only for 2 weeks period after which it will premier on OTT platform. However, the Tamil and Telugu version had 301 screens and 280 screens released respectively.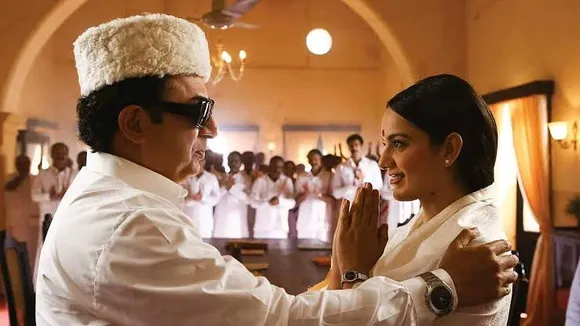 The Hindi version of Thalaivii opened to poor response with Rs 20 lakhs on its first day. There was hardly any growth on Saturday with Rs 25 lakhs followed by Rs 40 lakhs on Sunday, bringing the first weekend collection in Hindi to Rs On the other hand, the South version was good with Rs 1.25 crore (Tamil and Telugu language). There was a good growth on Saturday with Rs 1.20 crore in Tamil and Rs 35 lakhs in Telugu language, summing Rs 1.55 crore on second day. As per trade estimates, Thalaivii showed a good jump on Sunday with Rs 1.50 crore in Tamil and 45 lakhs in Telugu, bringing the overall total to around Rs 5 crore on its first weekend in all languages which is decent but could have been better if there were no restrictions, issue and limitations with its release. On Monday, the biopic drama held well with Rs 1 crore in all languages followed by a solid hold on Tuesday with Rs 90 lakhs (as per early estimates), bringing the overall total to around 6.80 crore.
The budget of Thalaivii is estimated to be around Rs 70 crore (Production cost is Rs 55 crore and printing and advertising is Rs 15 crore). The good news is that makers have already 86 crore even before the release ( Hindi version sold to Amazon with Rs 18 crore, Tamil & Telugu version sold to Netflix at Rs 35 crore, Satellite rights and worldwide rights have been sold to Zee for 30 Crore, Music Rights have been sold for 3 Crore).
Thalaivii is produced by Vishnu Vardhan Induri and Shailesh R Singh under the banner of Vibri Media, and Karma Media And Entertainment.