Gautam Rode with Esha Gupta, Mallika Sherawat is all set to fire the OTT with their upcoming series, Naakab on MX Player. Gautam expressed his views who is playing a fierce police officer.
Gautam Rode is all set to be seen in an upcoming web series Naakab which will premiere on MX Player on Sep 15. Ever since the trailer of the series was out the fans were eagerly waiting for the show to see the actor in a never Seen before avatar. The show will also have Esha Gupta and Mallika Sherawat in the leading role.
Story in the series is following the investigation of a television actor, the thriller has tagline itself is a question which depicts the suspence ratio throughout the series already. Soumik Sane has directed the series while it's MX Player Exclusive show.
PopDiaries got an exclusive chance to speak with the actress Gautam Rode with regards to his series and character in the show; Take a look:
First of all how was it working with star studded celebrities, Esha Gupta, Mallika Sherawat and director Soumik Sen, how was the atmosphere at sets?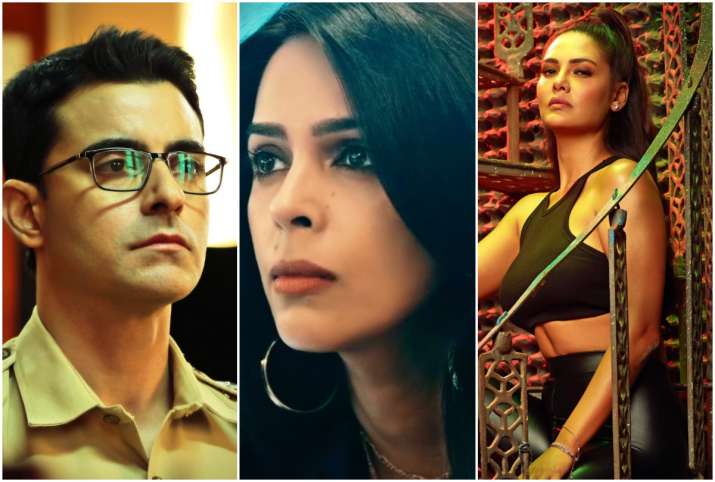 It was normal, like usual and both Esha and Mallika are sweetest professional actors, a lot of energy and enthu from both of them. About Soumik he's a great man, I learnt a lot from him and as he focuses on small details of filmmaking, that's what all of us, do.
Finally, we'll see you one more time on OTT platform, how different does it feel from normal big screen or television?
It's the same honestly, like nothing's different, same working pattern and although the criteria for acting remains the same, it's just here you get the script in hand 2 months before, so you get that time to get into the character. Otherwise it's very normal and yeah audience as well, there is a different audience for OTT content and it creates a huge difference.
Talking about Nakaab, the tagline itself is a question, "accident suicide or murder?" So it's obvious that it's a Suspence thriller, the question is, are we going to get the conclusion in this season or next season is coming up?
Amm it's totally depends on how this one goes! Like we're obviously planning for 2nd and 3rd season but we've to see how this one goes, that's the process of every show, so yeah we've to see how audience reacts.
The story of Nakaab is following the investigation of a death of a television actor, is it something inspired from anything happened before or any conspiracies in the industry?
No, it's a fiction story and it's not at all inspired from anything, it's all original. The story is written, directed and depicted all independently.
Talking about your role in Naakab, Bollywood has showed us different shades of Cops, in negative and in positives too, what's different with your Police officer role in Nakaab?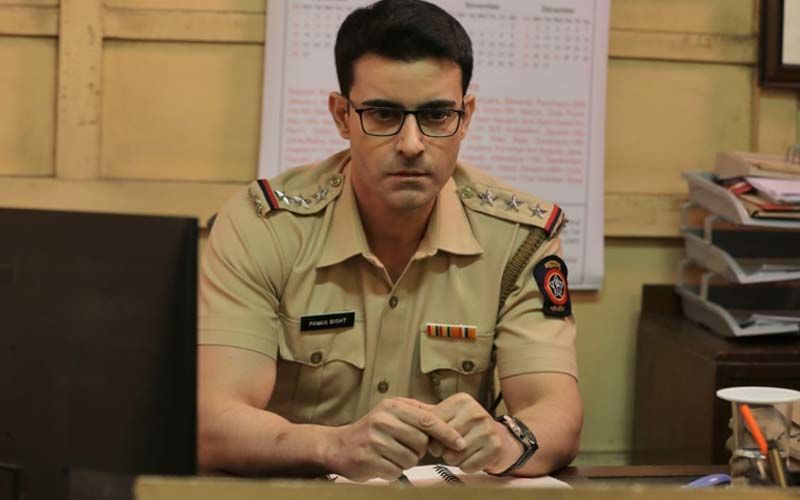 The cop in this is very fierce, straight and bold. You won't get to see such an officer in real life as he doesn't care about any political or seniority pressures. At times he's negative at times he's lot positive, in one scene he's beating someone and next moment, all good having a tea or something so that's it you'll get to see different shades of police officer in this role.
What's that special thing you'd mentioned to audience about Nakaab to watch this series?
It's me! Hahaha it's me the special thing I'd mention, why you even asking….
Okay last question, are you working on any projects, please give us a glimpse of your upcoming works?
Yes I'm working, but it's like in the process I can't give you any dates or names that this will release on this day as you can't say what will happen nowadays. But yeah I'm working on few projects.
We can assume that Gautam has fired his looks and character in the series now the wait is near till 15 September, don't forget to watch it! Follow PopDiaries for more news & Entertainment.