Many of our Indians are K-drama freaks and while watching K-dramas some scenes in them make our mouth watery with delicious and authentic food dishes. With different Korean dishes like Ramyeon, Tteok-bokki, Gimbap, Kimchi, etc our craving just get increasing day by day. But now you can satisfy your craving by visiting these top 10 places in India.
Heng Bok, Mumbai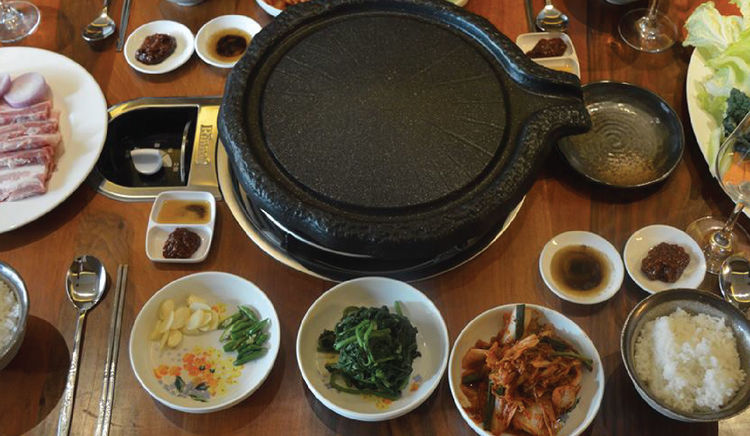 This restaurant is most famous for its barbecue and grill and also accompanied with Soju. It offers an extensive lineup of meat-based dishes where you can grill it yourself and it also has a traditional eight seating room with a table in the center and a grill on top which allows the customers to cook the meat themself, exactly like how it's done in Korea. This restaurant is a bit expensive, but it is worth a try.
2. North East Kitchen, Chennai
This restaurant is run by a Korean family who serves authentic Korean food and is a small place with limited seating arrangements. It serves only lunch and dinner. Here the vegetarian menu is quite small with more non-vegetarian dishes.
3. Gung-The Palace, Gurgaon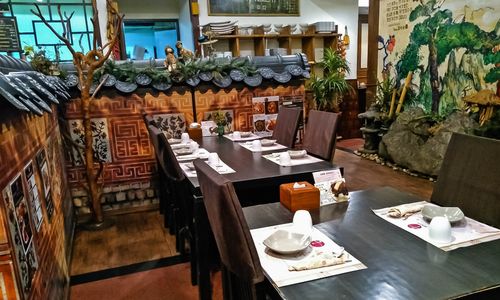 It is run by a mother-son duo from Korea and produces palate tantalizing authentic Korean food and also has a karaoke place inside. A wide variety of Korean dishes are provided. It's a bit expensive but well worth it.
4. Restaurant De Seoul, New Delhi
This restaurant operates only during lunch and dinner hours and serves pork-based dishes. The special dishes of this restaurant are bibimbap, pork sausages, and kimchi jeongal. This place is expensive.
5. Hae Kum Gang, Bangalore
This restaurant has a great ambiance that serves not only Korean food but also Japanese food. Here vegetarians have mouth-watering tofu-based and kimchi-based dishes. Here dishes are reasonable and the quantity served is also abundant.
6. Cafe Maroo, Pune
It is one of the best Korean Restaurants in Pune. It has an incredible collection of music, which is played in the background. They provide dishes like seaweed soup, kimchi, bibimbap, and chicken/beef bulgogi.
7. The Shim Tur, Paharganj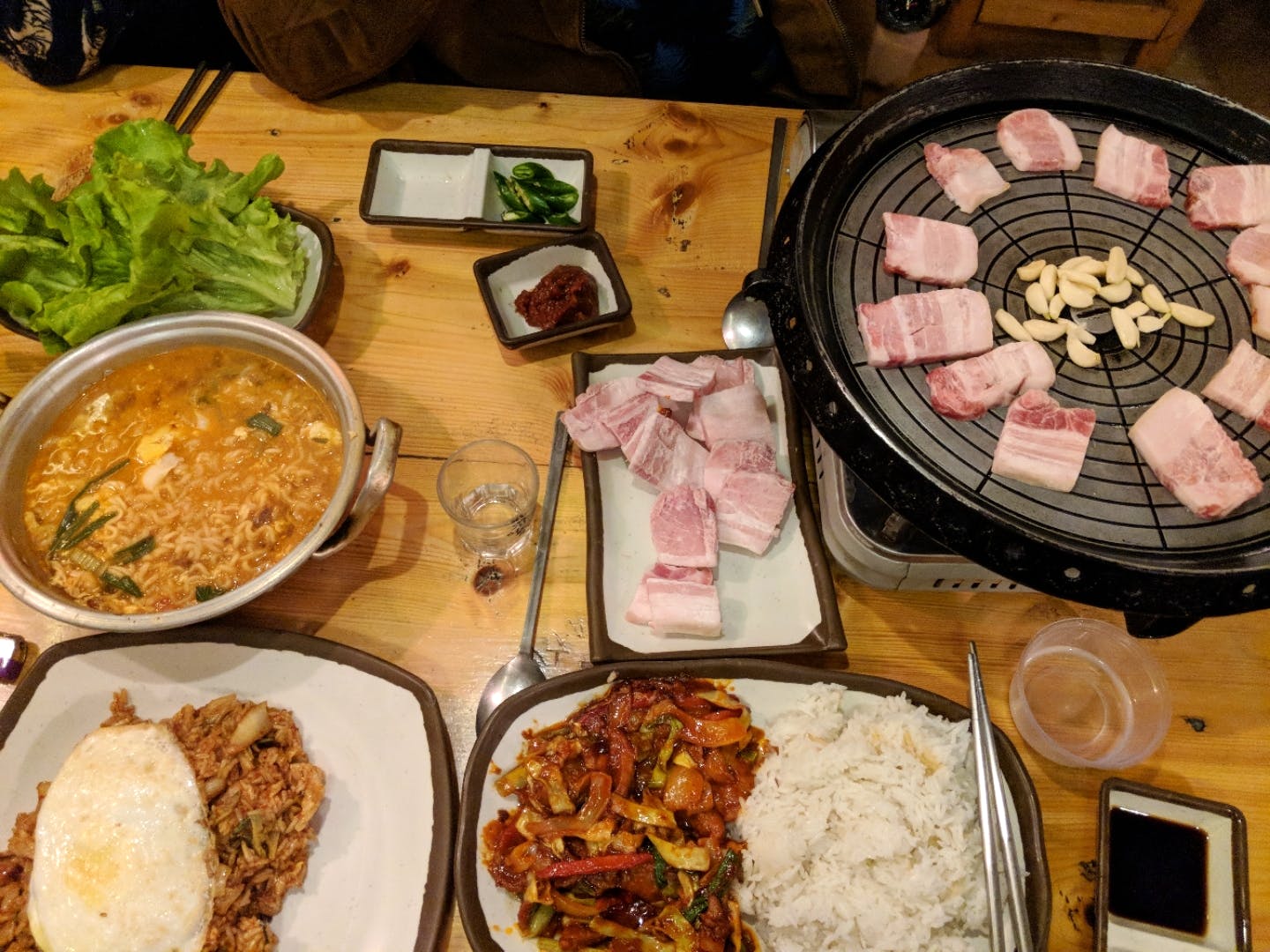 This restaurant is a backpacker's haven, with a rustic rooftop restaurant that will attract the hearts of many. Dishes here are best with an accompaniment drink called Soju. This restaurant is reasonable for everyone.
8. Korea Restaurant, Delhi
This restaurant is one of the best in India which has a calm and friendly vibe ambiance. The food served here is authentic and delicious with kimchi provided here unlimited. The bibimbap and the spicy seafood noodles are specialties of this restaurant.
9. Malaka Spice, Hyderabad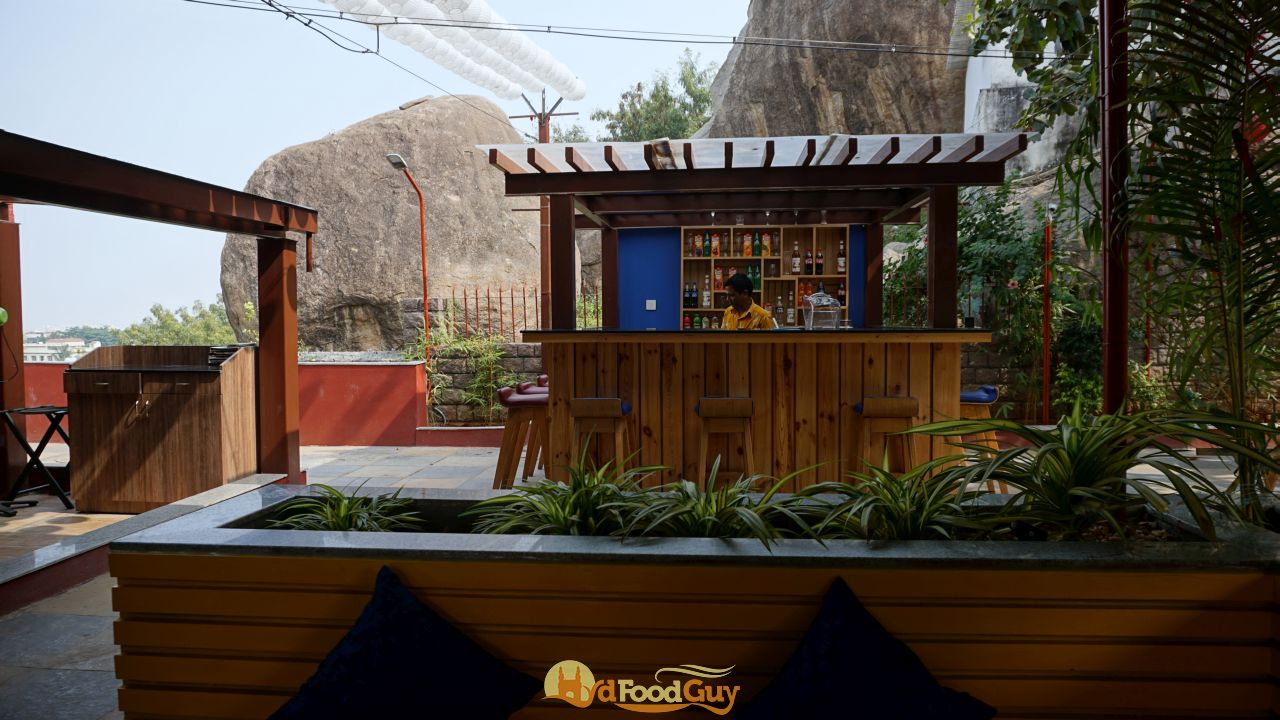 This restaurant has a variety of southeast Asian cuisines like Korean, Thai, Vietnamese, Chinese, and Malaysian. It is one of the best restaurants in Hyderabad.
10. Chi Asian Cookhouse, Noida
The decor in this place is eccentric and provides a wide variety of Pan-Asian dishes. Here kimbap and other Korean dishes are is out of the world. This restaurant is reasonable for the quantity of food that is served.