Indian influencers and content creators are making their name globally from instagram to cannes film festival. While professionally this influencers are achieving heights but their persoanl life are in trouble. In recent time some of the influencers have publically come up and announced their sepration from their patners. Being a public figure they have became a centre of people's eyes. Which has made it difficult for them to keep their personal life private. This seprations have come across as a shocking news for many fans and friends. Here are the list of the couples who have got divorce.
Kusha Kapila
One of the most famous content creator Kusha Kapila took to her instagram to announce the separation from her husand Zorawar Singh Ahluwalia. They were married for 6 years and the couple were one the most loved couple of social media. Zorawar has been featured many times on Kusha's videos and picture. On those videos the two of them looked very  happy and were much in love. Fans were shocked with this news becauuse they never felt the tension between them. On her instagram post Kusha stated that it was a mutual decision and they still respect the time and love they shared with each other. She also stated that this decison was painful for both of them and their families. They have decided to mutually co-parent their cat maya. Some people have shown their respect and love to the couple while there were many people who were quick at passing judgements and negtive comment for Kusha.  Responding to which Zorawar came in support for her ex wife. This separation has made fans disheartened.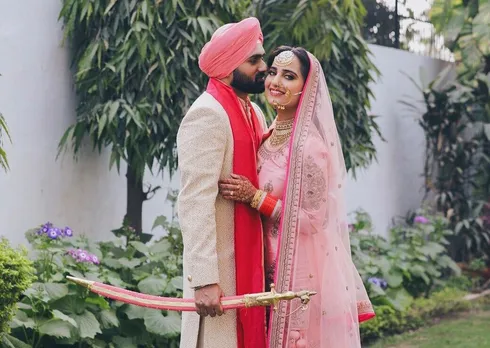 Malvika Sitlani
Beauty influencer Malvika Sitlani  and Akhil Aryan were the childhood lovers who dated each other for a  decade before getting married in year 2020.  From the begining Malvika has been very open about her relationship with Akhil she has shared every details of her relation with her fans from theri love life to proposal to marriage. The couple even announced their pregency in november 2022.  Fans were excited to see their new journey but malvika announced her separation from Akhil through a instagram post. Which left people shocked and amazed. They announced that they will co-parent their child. The couple have welcomed a daughter. Both of them are leaving separately  but they are  mutually co-pareting their daughter. The reason for the divorce has not been disclosed by them.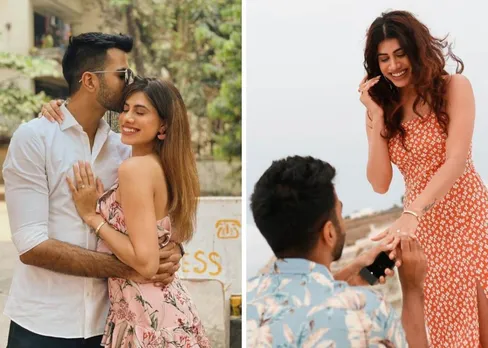 Kritika Khurana
Popluarly known has the boho gril Kritika Khurana had amazed her fan after announcing her marriage to a longtime boyfriend Aditya Chabbra. Back in 2021 the couple tied the knot in a big fat Indian wedding in Delhi.The marriage picture and videos were trending on social media for many days. While fans were gushing over this pictures and videos Kritika Khurana took to her instagram and announced her separation from her husbands after six months of a marriage. Fans were astonished when the news broke out on internet. She shared a heartfelt post stating how her marriage was in trouble right from begining and how she kept sacrificing to save the marriage. Her fans and friends came up in support and showered her with all love..

Karnika Budhiraja 
Influencer Karnika Budhiraja got married to Mohit Kathuria after dating him for 4 months without their families will. Both of them met each other on a dating app and soon felt in love and tied the knot. Ater few months of marriage Karnika Budhiraja announced her separation and fans were further shocked after knowing the reason behind it. She accused her ex husband of domestic violence. There divorce led to many controversy between them. Their marriage to divorce saga wasnt happy and had a bitter ending.