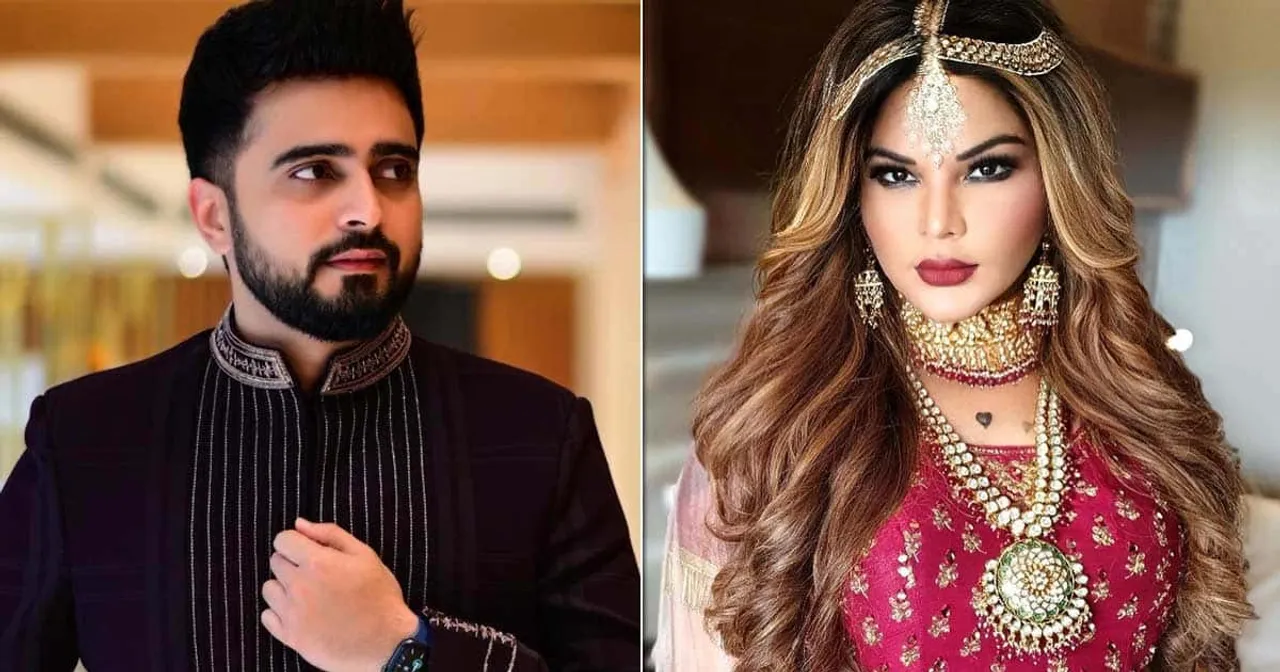 Rakhi Sawant  is a social media sensation who is famous  as dancer, actress, entertainer and controversy queen. Earlier this week, Adil Khan had made some serious allegations against Rakhi Sawant. Both of them have been making headlines and social media platform is buzzing with thier news and controversy. Earlier, Rakhi had filed an FIR against Adil Khan accussing him of assault, fraud and theft and he was in jail for 6 months in Mysuru .He returned back to Mumbai and kept a press conforence where he accused Rakhi that she framed him of fall accusation and how she was faking her love and marriage with him.  
Rakhi accused Adil of selling her nudes:
Post, Adil Khan's press conference, Rakhi Sawant too kept press conference to response to Adil Khan's allegation, she made some shocking revelations aginst him and said, "He selled her nudes videos on social media, I want to show to people but i am not able to show them, my videos got more than 47 lakh views on social media account, He recorded me when i was in the bathroom and in bed and there are many such videos were my full nude body is visible. I kept quiet because i was his wife and he was raping me in the house". 
" I kept quiet because i had no other option if my videos would have gone viral, what would i do, commit suicide or drink poision i had no other option, entire world would have seen my nude videos who will understand me, I am a brand ".
Adil spend 6 months in Jail because of his Irani girfriend:
In her interview, Rakhi  reveled that Adil was in Jail for 6 months not because of her accusation but because of Adil's Irani girlfiend who had filled a rape case against him there. Wheras, he was in jail for 22 days because he had tortured me and had beat me. She revealed that she he was chaeting her with her girlfriend with whom he was in relationship for past five years. He was fooling both of us he had not reveled that he was married he used me and kept assaulting that girl who was a student".
Seems like Rakhi Sawant Vs Adil Khan's controversy is not going to end soon. Each day new story is popping up from both the sides. 
Check out Rakhi's latest interview clip here: