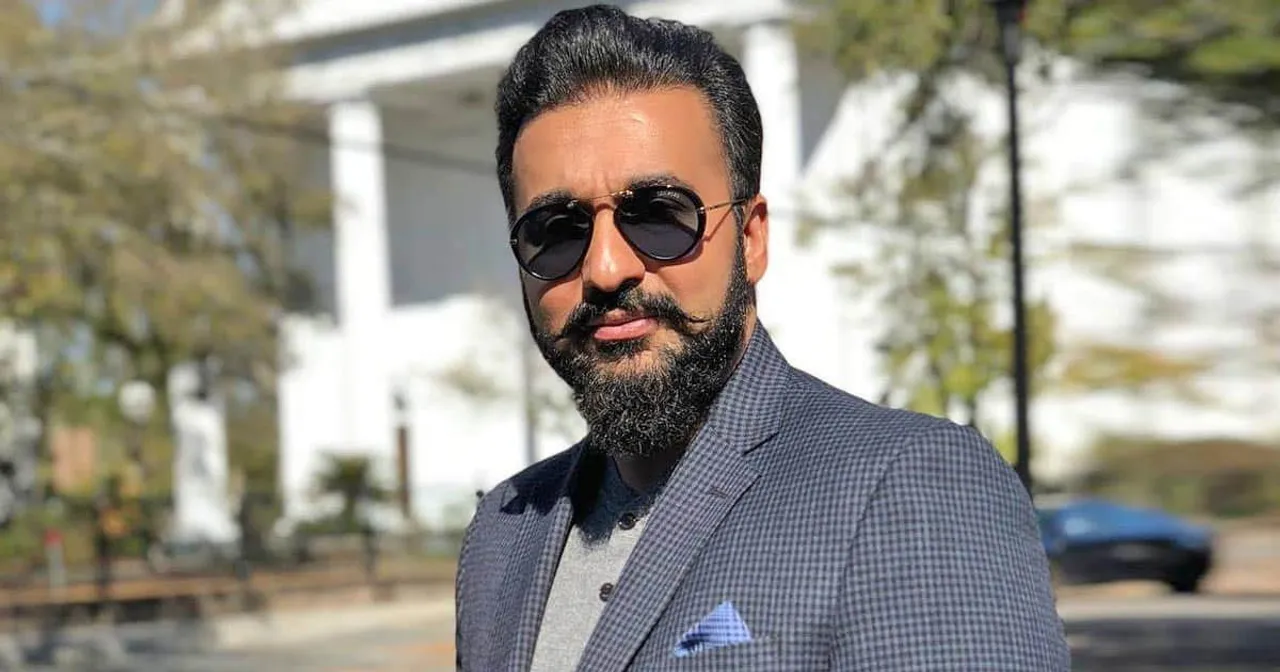 On Tuesday morning Shilpa Shetty's huaband  Raj Kundra was spotted in the airport again wearing his unique style mask. Hee was all decked up into the spiderman inspired look. He was wearing denim jeans with white T-shirt inside his black jacket and the star of his outfit was his unique face mask designed of Spiderman's web he was wearing a cosply style mask worth $200 and he was carrying  LED bag that displayed spideramn. His was captured by the paparazzi's who shared his clips on social media platfroms. His spiderman inspired look has received many hilarious reaction from fans. This not the first time when Raj has appeared in public with this experimental looks. He has been seen wearing unique face mask like this earlier he was spotted wearing mask which covered his entire face.
Last year in July Raj Kundra was allegedly arrested in pronography case and he was released on bail in September. Ever since then he has been wearing this unique mask when he comes out in media or  in public eyes.. His entire face is usually covered by his masks.
Fans Reaction on Raj Kundra's new Look
 This has become a new trend by him people have funny reactions to his look as well as they even wonder what next look he might design. He is mostly trolled on social media platfrom for his looks, one user wrote, "toh yeh mask ke sath bag free milta hai kya". Another one wrote, "Uorfi Jved ka bad bhai". While another user wrote, "ye mask bannae vale kon hai? ya personalise kevel inke lia bnte hh.. ye covid, dust k lia to lagta nhi hai.. ajeeb tarika hai attention pane k.. Another user wrote,"Aise kaam hi na kerta kay ab mu chupana peraha hai".