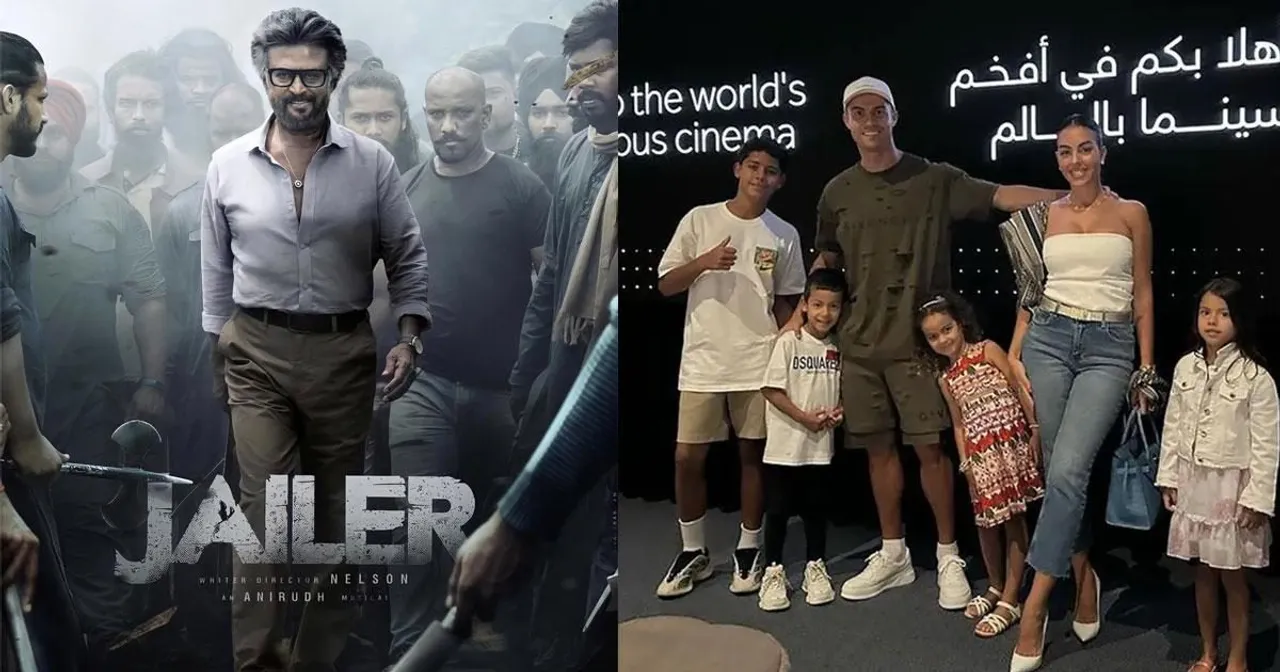 Recently, Cristiano Ronaldo won his first trophy with  AL Nasar, He won the Arab Champions Club title and it was even club's first ever win. There are rumours spreading around in the social media that, Cristiano Ronaldo might just be a fan of superstar Rajinikanth. According to the Report, Ronaldo took a break from his busy schedule and went for the movies with his family in Dubai.
He even shared his and his families picture on social media. The picture went viral on social media and fans are predicting that he might have gone to watch Rajinikanth's movie Jailer. Rajinikanth is one of  the finest actor and the biggest superstars of indian cinema and he has a global fan following. There has been no such offical confirmation that he watched Rajinikanth's movie Jailer, but he vistied the thetares at the same day when Jailer movie was released and  after which fans started joining dots. 
Rajinikanth's Jailer crossed Rs 500 crore  worldwide at the box-office on its Day 9:
Rajnikanth made a  come back onscreen after two-years break with his most anticipated movie Jailer and ever since its release the movie has been doing good in the  Box-Office. The movie has received positive response from the fans and critics and Rajinikanth's execllant performance and charm as once again ruled the box-office. On the 9th, day of its release, the movie has crossed Rs 500 crore net worth worldwide at the box-office. 
Many prominent figures from politics and celebrities have praised Rajinikanth's movie jailer. Politics figures like M.K. Stalin and Pinarayi Vijayan have watched the movie and have expressed their happiness on social media and their pictures have gone viral on social media.