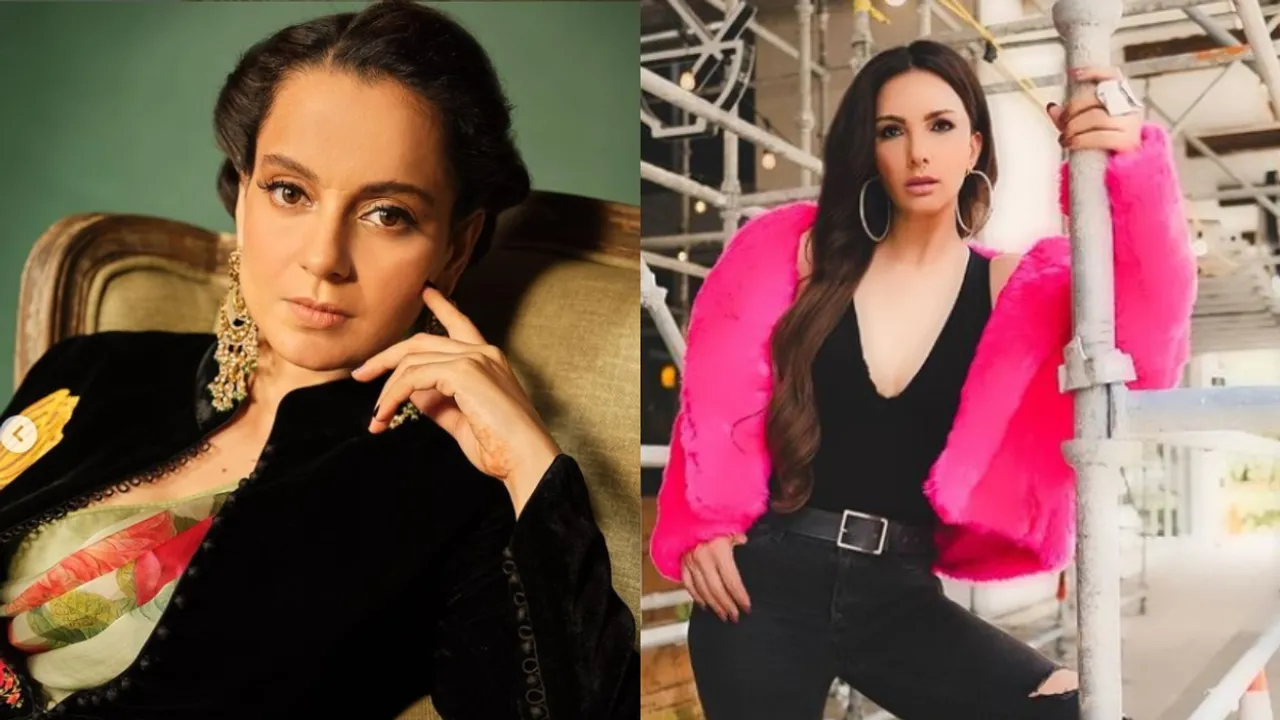 Salman Khan's ex-girlfriend, actress-turned social activist, Somy Ali has recently in her interview praised Bollywood actress Kangana Ranaut. Earlier, Somy Ali has made some serious allegations aginst Bollywood superstar Salman Khan, she has accused him of abusive relationship  and have stated that "eight years spent with him was the worst years of her existence". She keeps making headline for her controversial remake on Salman Khan. Wheras, Kangana Ranaut has always been very vocal and has  kept her opinion about Bollywood industry  very openely and has raised her voice against the nepotism and dirty politics that happens in the industry. Unlike, most of the time Somy Ali is in the headline for her recent interview about Queen Kangana Ranaut. 
She speaks the truth- Somy Ali
Somy Ali who has turned social activist and she runs and NGO named 'No More Tears', In her interview appreciated Kangana Ranaut and said, " Kangana Ranaut is the only actress who never lies. I bow doen to her. She speaks truth. Whatever injustice is done to her, she speaks to the camera and never hesitates". Further she praised her courageous spirit and said, "In all her interviews the way she carries herself with poise, the way she conveys the truth about how the industry functions and how they lie. She says ity all! I respect her". She further even added that in the industry people who are honest are disliked. 
After the interview clips went viral on social media platfrom and people started reacting to it, Kangana Ranaut tooh her Instagram stories and shared the clip and wrote, "I have the spirits and the wings of all those who suffered silently before me.. I have your voice hat was never raised I have your truth that was never told".
Check out the clip!
Kangana Ranaut shared a video of somy Ali prasied her for whatever she did for outsiders through her Instagram story #KanganaRanaut pic.twitter.com/TfzdUwgLPp

— Kangana Ranaut (@TeamKanganaaa) August 18, 2023