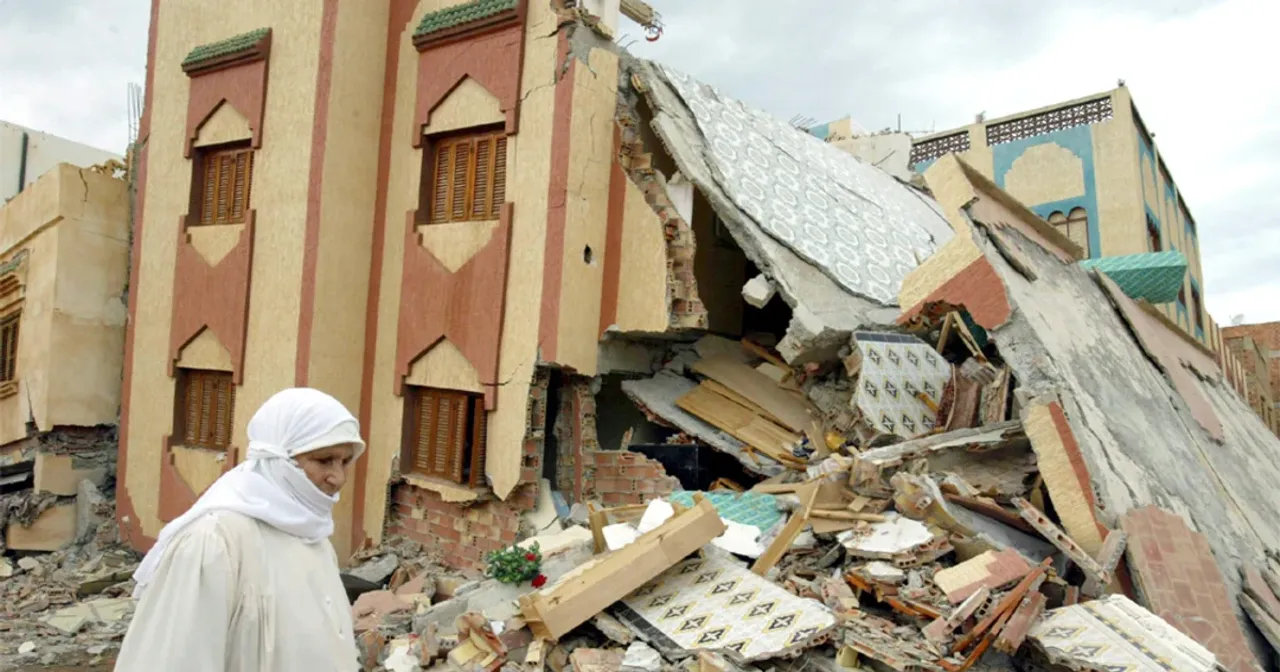 Weddings are meant to be joyous and unforgettable occasions, filled with laughter, love, and cherished memories. However, sometimes unexpected events can make a wedding truly unique and leave an indelible mark on everyone present. A recent earthquake in Morocco shook one wedding venue, turning a celebration of love into a nerve-wracking experience. In this blog post, we will delve into the terrifying video that captures this extraordinary event and explore the resilience and strength displayed by the bride, groom, and their guests.
The Unexpected Unfolds
On a blissful day in Morocco, a couple declared their love for each other in front of family and friends. The wedding venue, beautifully adorned with decorations, echoed with moments of joy and celebration. Suddenly, an earthquake struck, shaking the ground and turning the festivities into a chaotic scene. The terrifying video that ensued captured the raw emotions and showcased the unexpected strength of the human spirit.
Ripples of Fear and Courage
As the ground trembled, panic and fear rippled through the wedding venue. Guests were caught off guard and searched for safety and comfort amid the chaos. In this unique and unforeseen circumstance, the true character and courage of those present came to light. Some found solace in aiding others, guiding them to safety. The bride and groom, who were meant to be the focal point of the celebration, demonstrated remarkable composure and resilience.
The Power of Unity
Amidst the uncertainty and danger, the overarching theme that emerged was unity. People from all walks of life banded together, exemplifying the strength that comes from collective support during times of crisis. Strangers became allies, sharing moments of solidarity and offering a helping hand to those in need. The earthquake brought out the best in humanity, reminding us that compassion and empathy can transcend any circumstance.
Learning From Adversity
While unexpected and nerve-wracking, this seismic event also served as an opportunity for personal growth and reflection. The couple, faced with an unanticipated challenge on their special day, proved that love and determination can conquer even the most daunting obstacles. The wedding not only became a celebration of their union but a testament to resilience, adaptability, and the power of human connection.
The resounding tremors of the earthquake that shook a wedding venue in Morocco will forever be etched in the memories of those who experienced it. This unique event, captured through a terrifying video, serves as a reminder of the fragility of life and the strength we possess when faced with unexpected adversity. Despite the chaos that ensued, the unity, courage, and determination displayed by the bride, groom, and their guests serve as a testament to the enduring power of love and community.