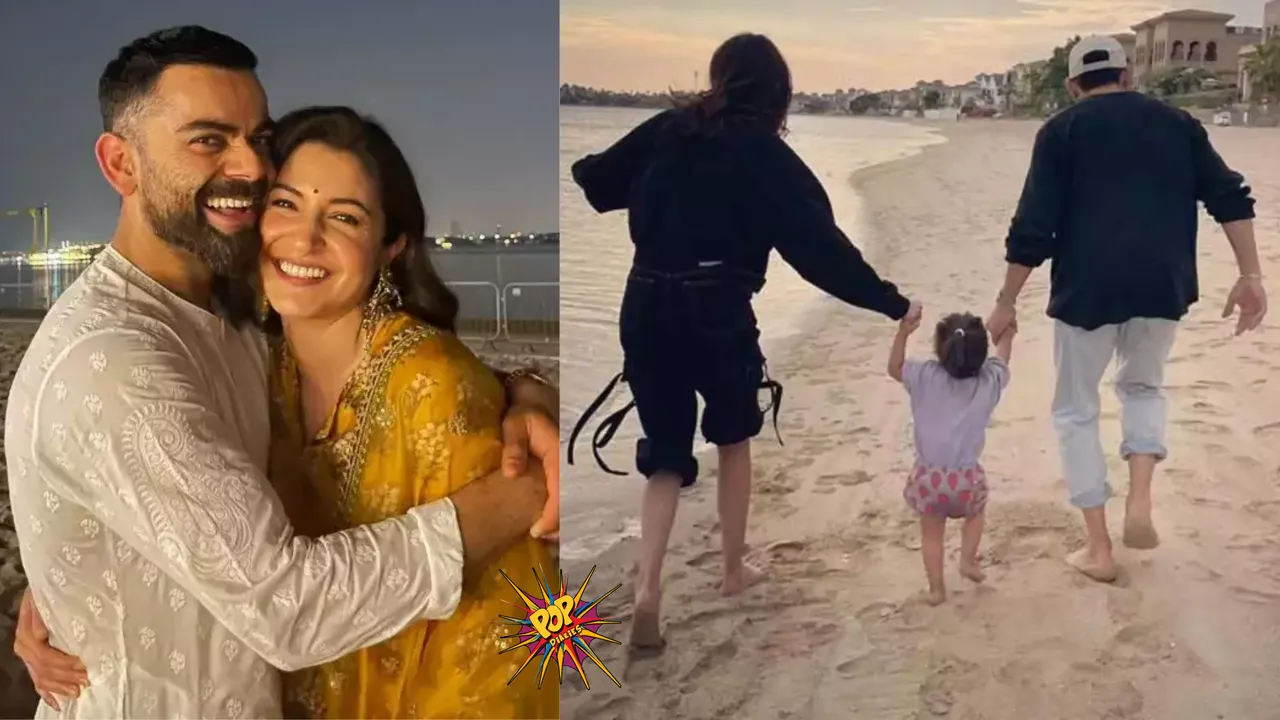 Virat Kohli and Anuskha Sharma are making headlines over the rumours about Anushka's pregancy. Recently, a video of Virat and Anushka is going viral on social media platform where Anushka can be seen with a baby-bump sparking the rumours of them becoming parents for the second time. In the video both Anuskha and Virat were spotted walking hand in hand in Bangalore.
As, the news of Anuskha being pregnant for second time has broke-out, we have brought you a throwback moment of Virat Kohli where he made a heartfelt promise to his future kids. Before welcoming his daughter Vamika with Anushka Sharma.
Throwback when Virat made this promise to his future:
In the past, before embarking the journey of parenthood with Anuskha Sharma, cricketer Virat Kohli had briefly talked about his future plan about starting his family and having kids in an Interview with ESPN. Virat had expressed his desire of becoming a devoted father. He had shared that, he wishe's to dedicate his entire time to his kids whenever he and Anushka would start a family. Apart from that, he had also talked about his speacial decision for his kids- he had shared that he would not just be available for them, but he would also totally keep them away from his eminent cricket carrer. 
He was very clear about having kids in near future and that he wanted no parts of his career to flash into his house when they would grow-up. He had also shared that he didn't wanted to keep any of his achievement or trophies in his house when the kids grow-up.
Fans are going crazy with the news and they have started speculating that Anushka is pregnant. They are already congratulating the couple on social media. Neither Virat nor Anushka has yet made offically confirmation regarding the news.
Check-out the video here: