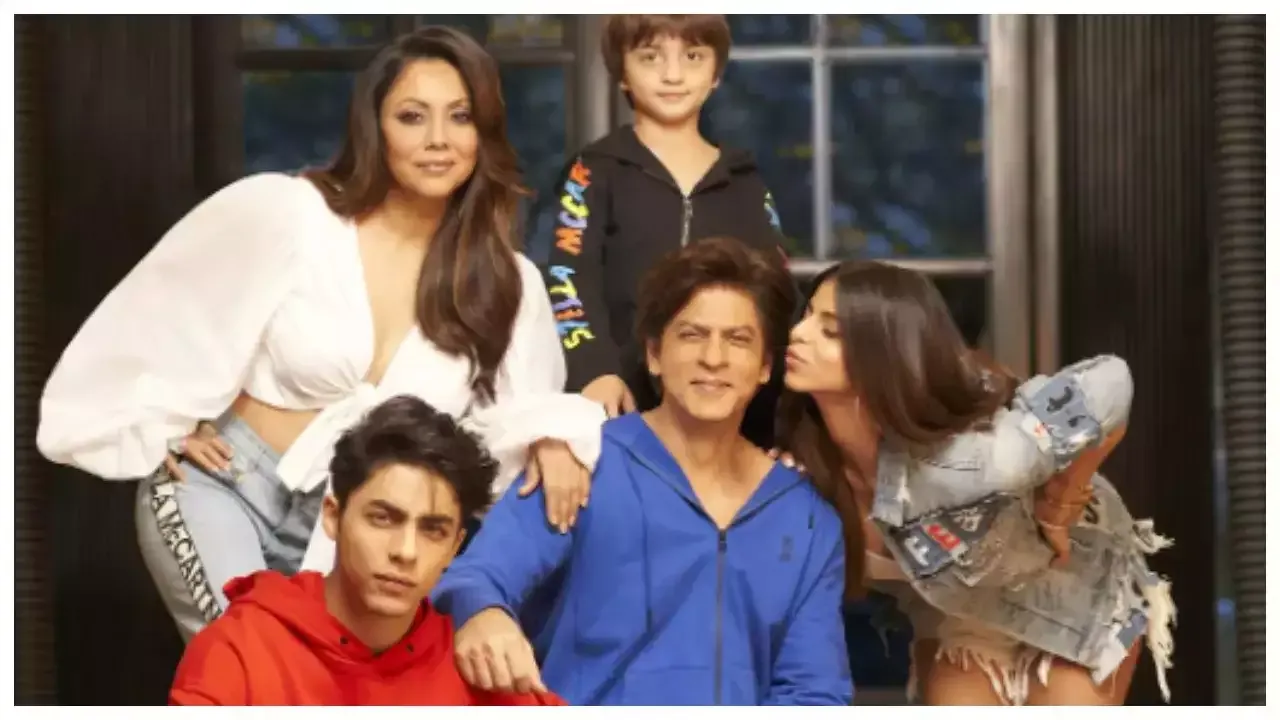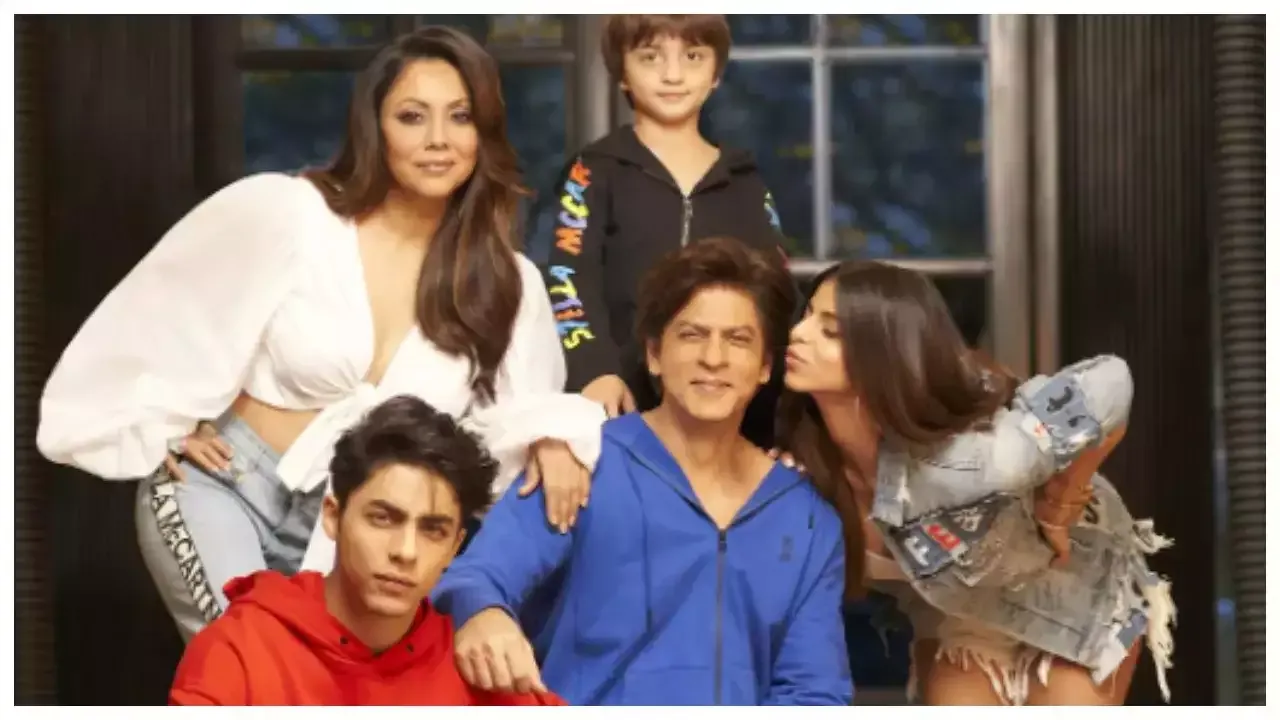 Picture-perfect Family photo
Gauri Khan and Shah Rukh Khan are one of the most loved Bollywood couple and their family is adored by netizens. On October 5, Gauri Khan took to her Instagram account to share a picture-perfect family potrait. of the Khan. The picture feature SRK, Gauri Khan, Aryaan Khan, Suhana Khan, Abram Khan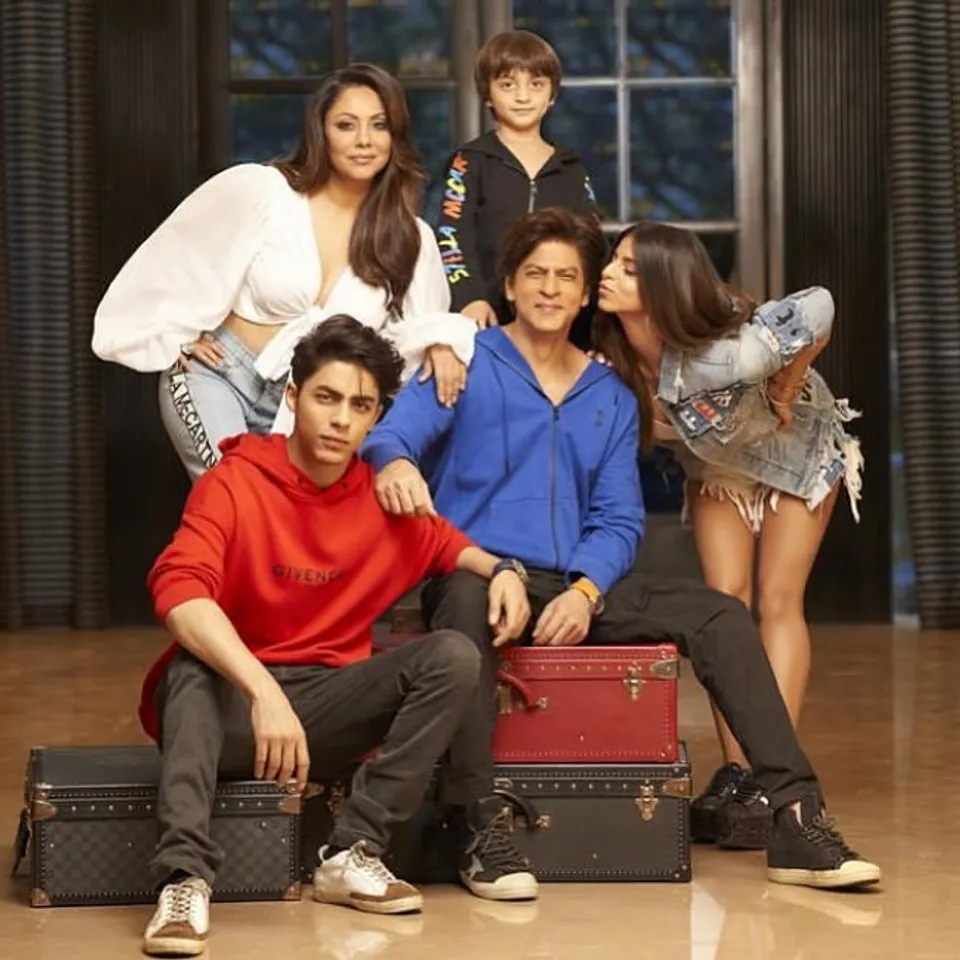 While, sharing the picture Gauri wrote in the caption, "@penguineindia.. Design is like a puzzle-all the pieces have to come together to make a complete image.. SRK can be seen seatin a vintage bag, while Suhana Khan is seen leaning on SRK as she was trying to kiss his father on cheeks.
Sharing family picture has become a tradition in Khan family. Gauri often drops this picture-perfect family photos on her social media handle. Earlier, Gauri had dropped stylist family picture of them where Gauri and SRK along with their children were seen wearing matching black color outfit.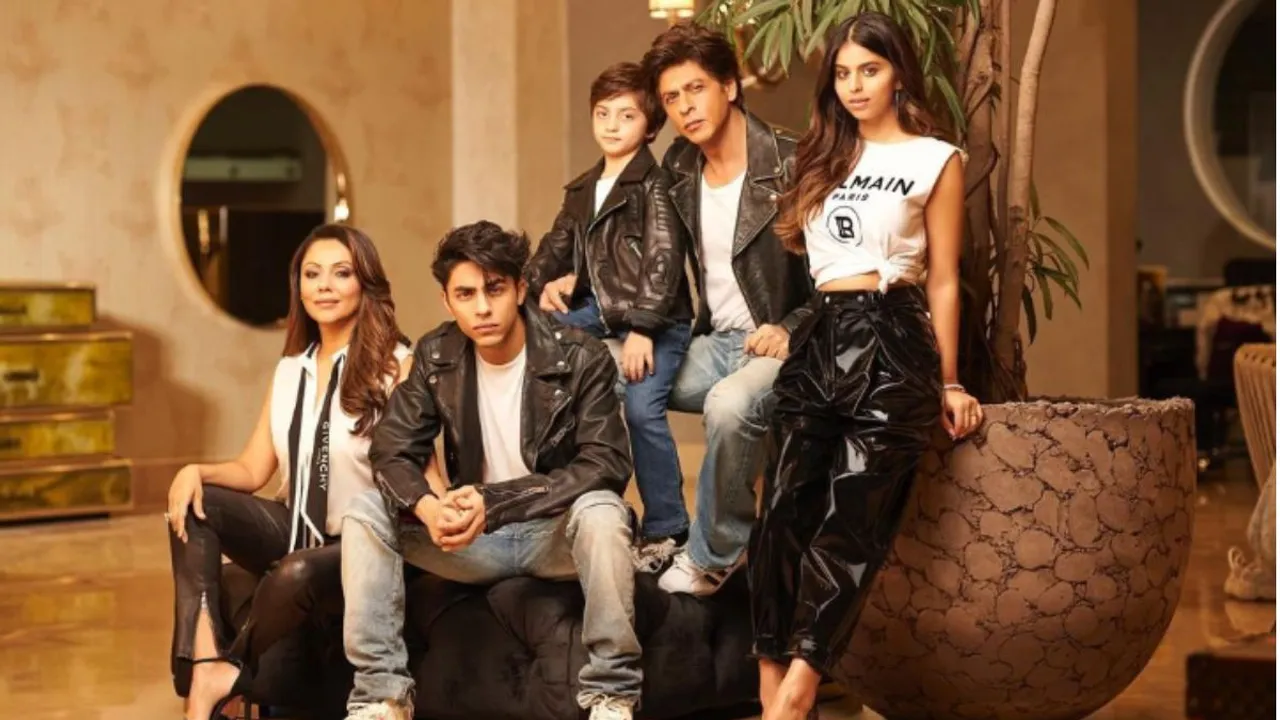 Few days ago a fan page had shared the pictures of Khan family from a photoshoot featuring SRK, Gauri Khan, Aryaan Khan, Suhana Khan and Abraham Khan all dressed in matching black and white outfits. Khan family has become the example happy and supportive family.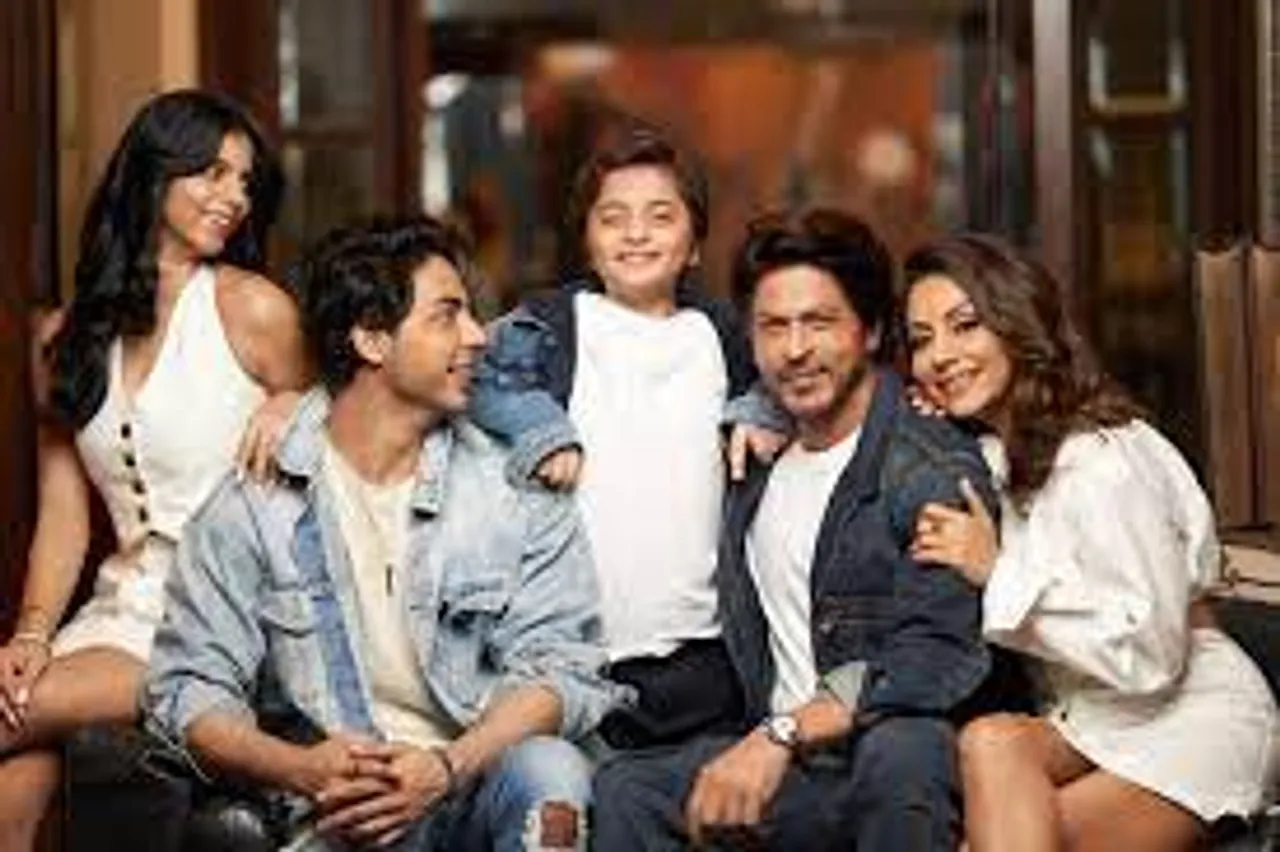 The entire Khan family pose together for Gauri Khan's coffee table book. This picture screams happiness and love they together ozed royalty in their simple and stylist white outfits. The entire family had a big smile on their face.