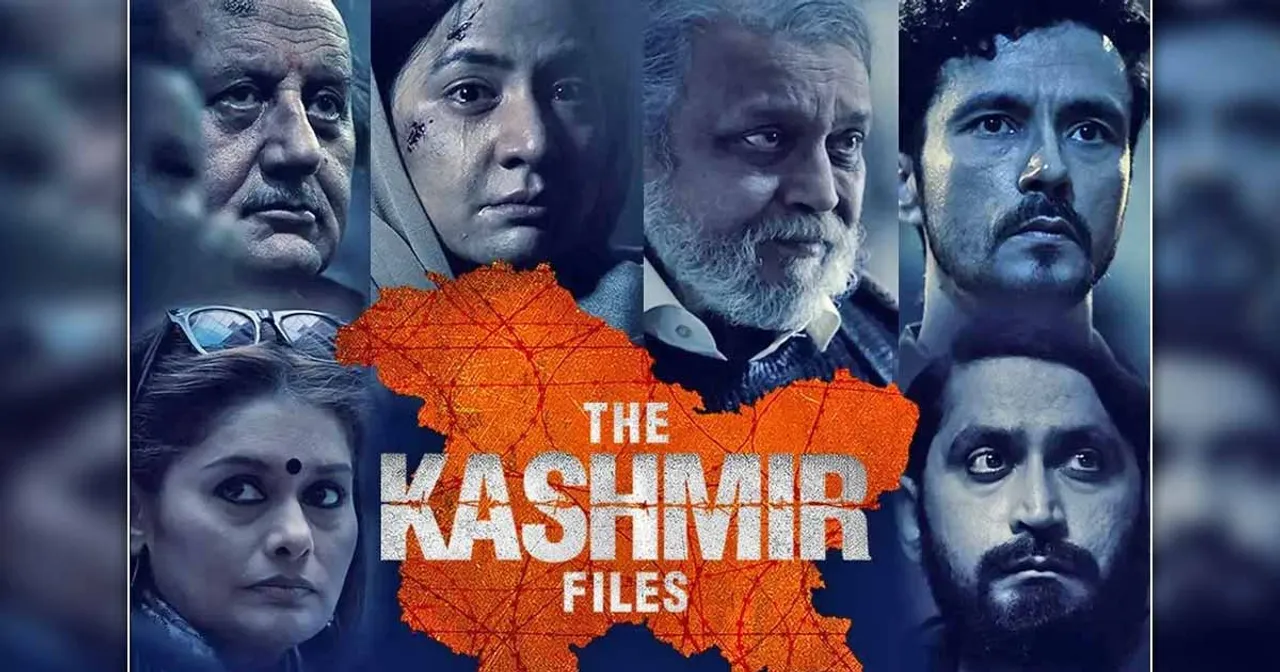 On August 24, The National Film Award announced that The Kashmir Files received the Nargis Dutt Award for the Best Deature Film on National Integration. The movie was directed and writeen by Vivek Agnihotri and it was one of the most controversial movie release of 2022. The movie did well in the box-office and was superhit but it severely received backblash from people for running propaganda and spreading hate against Muslim communities. 
Vivek Agnihotri dedicated the award to victims of terrorism:
The movie was based on the real life stories of Kashmiri Pandits of Jammu and Kashmir. About the struggles faced by them in the early 1990s when the insurgency peaked in Jammu and Kashmir The movie depicted the story of Kashmiri pandit who were killed and kicked out their homes at the time. After the winning National Award, Agnihotri said, "The film is the voice of the victims of terrorism in Kashmir. I dedicate this award to victims of terrorism, especially the Kashmiri Hindus". 
During the release, the movie had led to many controversies and people had called out the movie for spreading hatered and Islamophobic on social media platfoms. After receiving the 69th National Film award, Fans on social media have shown their dissapointment and they have called out the win joke and others have called it an insult to Nargis and Sunil Dutt who personified communal harmony and national integration. Many politicans have also called out the win and have criticized it. 
Check out the reaction of netizens here:
A film which led the people to raise anti Muslim slogans in theatre wins award for best film on national "integration". https://t.co/hPGPLynXUF

— Kaushik Raj (@kaushikrj6) August 24, 2023
"National integration" 🤣 https://t.co/fwqiJ6ssfC

— Omar Abdullah (@OmarAbdullah) August 24, 2023
A film that vilified an entire community and created a communal divide is being facilitated with an award named after a woman belonging to the same community.

India is a parody. https://t.co/1TwABGgZA8

— ajgar singh (@IndieKnopfler) August 24, 2023
Nargis Dutt was a staunch admirer of Jawaharlal Nehru and Faiz Ahmad Faiz. A staunch secularist.

Nargis Dutt would be rolling in her grave right now knowing that a vile propaganda film won an award after her name for the Best Film on National Integration. https://t.co/PSajdmYiQf

— Advaid അദ്വൈത് (@Advaidism) August 24, 2023
Seriously. This is ridiculous. The national awards for films has been reduced to a joke award. Nargis & Sunil Dutt truly worked for national integration & awarding hate propaganda is a travesty https://t.co/jyccj8y7Aq

— Swati Chaturvedi (@bainjal) August 24, 2023
Oh, how wonderful! A film that so effectively tore people apart and sowed seeds of division is being rewarded for its exceptional contribution to national integration. Clearly, nothing says unity like spreading hatred and vilifying a particular religion. https://t.co/g6ED1lc4bV

— 𝓛⚡ (@lubnafied) August 25, 2023
Muslims were demonized so hard in this movie that international film jurists had to call it "vulgar propaganda". So how exactly did the movie bring about 'national integration' ? By the virtue of "Indian ideology". The ceaseless fostering of a hindu nation with ... https://t.co/fJucrsf4dZ

— metacolonial (@metacolonial) August 25, 2023