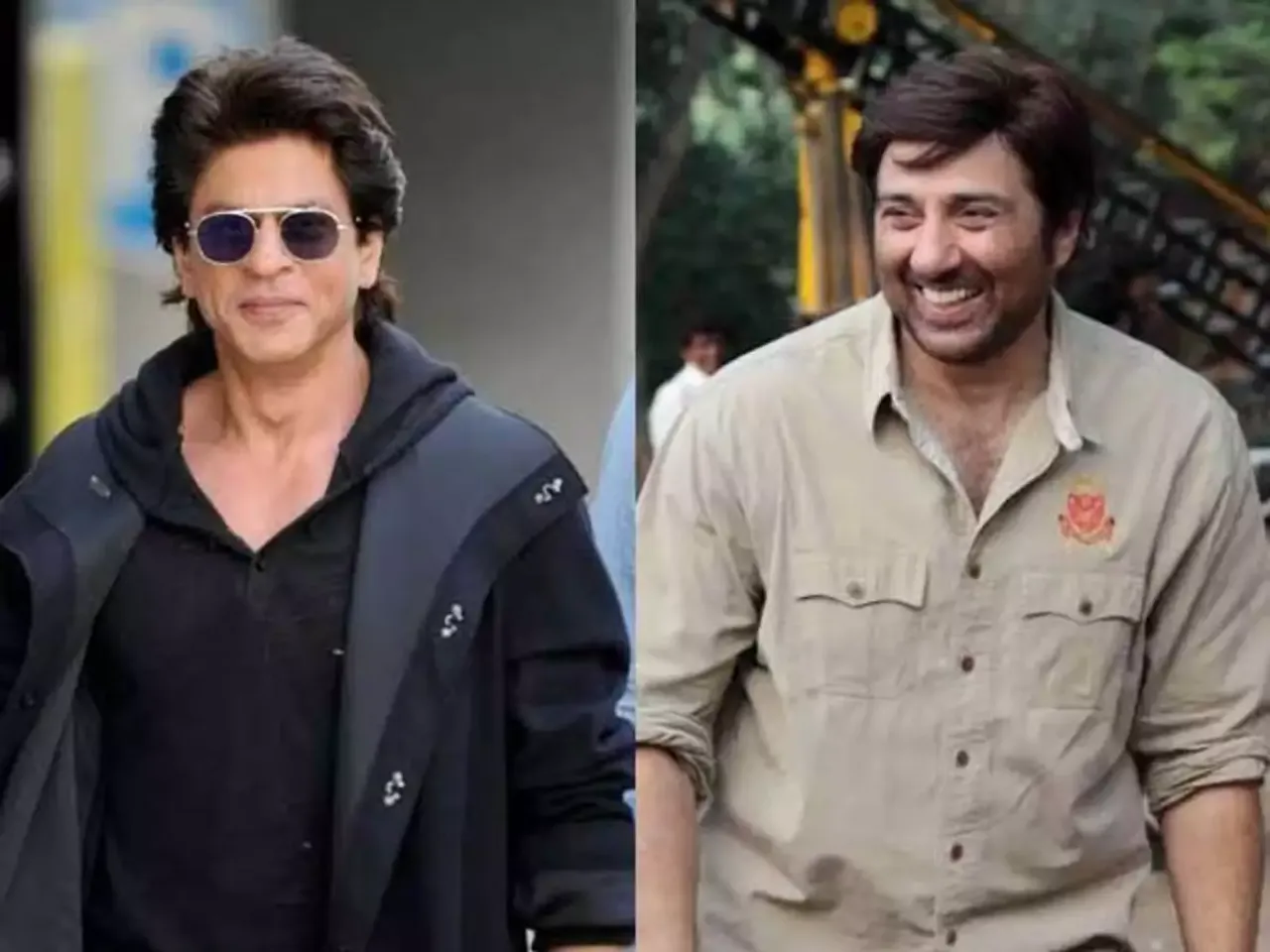 Sunny Deol is currently enjoying the massive success of his most anticipated movie Gadar 2. The film is successully running in the box-office and has collected more than Rs 450 crore making it one of the biggest hit of the year. Sunny Deol has recently shared   that everything is well between him and Shah Rukh Khan. He even revealed that Shah Rukh Khan called him up to congratulate him on the massive success of Gadar 2. The feud between Suuny and SRK started when they did a movie 'Darr' together and it is reported that they didn't talk to each other for 16 long years. 
Sunny Deol and SRK are in good terms:
Sunny Deol in his recent interview with Times Now, revealed that him and srk are in good terms and have no hard feelings for each other. He said," Shah Rukh Khan had seen the film. Before that, he had called me and wished me well. He was so happy, and he told me 'i'm so happy for you genuinely deserve it' and I said thank you. Then I spoke to his wife (Gauri Khan) and his son (Aryan Khan). And he said tonight we are going to watching this film. And after that, he had seen it, and I think that is when he tweeted."
"It was so beautiful. Many times I've also called him up and we shared our thoughts on certain things". He further added, "About the past issues whatever they were, I would say time heals eveything and we move ahead. That's the way life should be".
 Sunny Deol and Shah Rukh Khan didn't speak to each other for 16 years:
The feud between Shah Rukh Khan and Sunny Deol started back when they did a movie 'Darr' together. Apparently, Sunny was unhappy with the way in the movie Shah Rukh Khan's character was glorified instead of him. He was disappointed that a stalker or a villan's character was given much importance than the hero's. Earlier, in his interviews, he had talked about his fued with Srk and had shared that "It's not like I didn't talk  to him but I jsut cut myself off and I anyway don't socaialise much. So we never met".