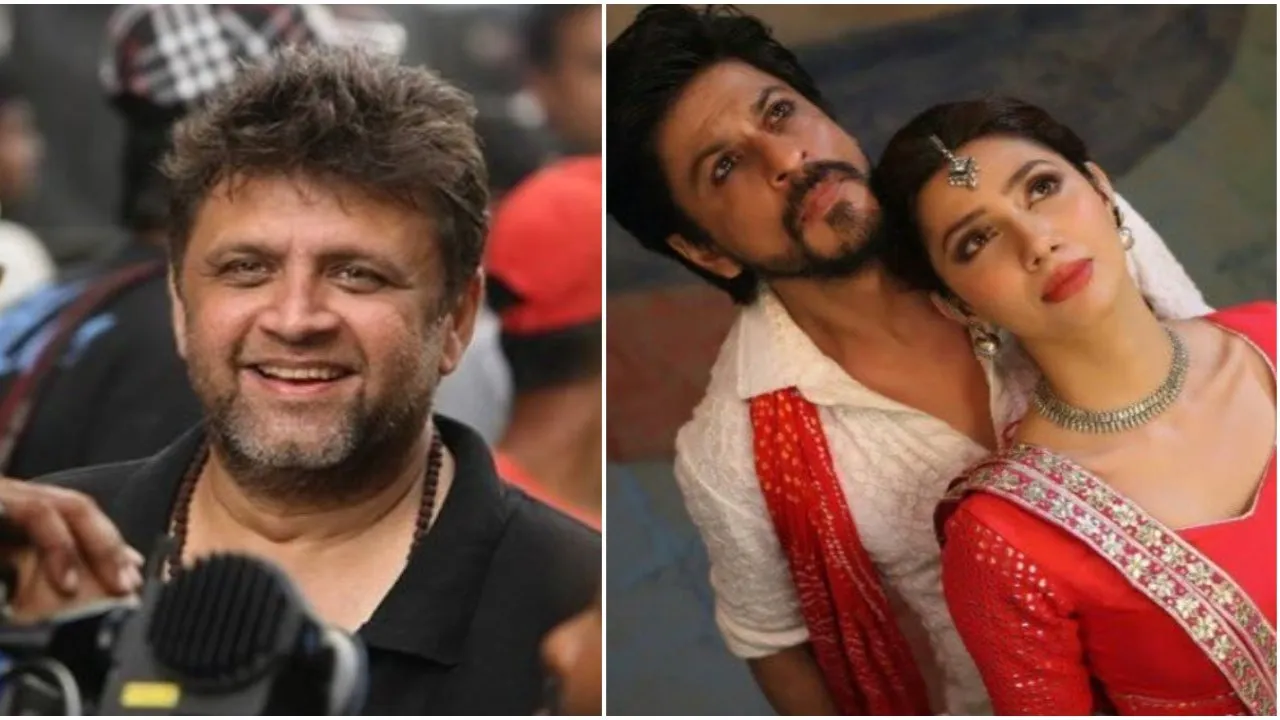 On September 27, Wednesday, Pakistan Cricket team arrived in India for the ICC Men's World Cup 2023. It is the first time in seven years that Pakistan's team  arrived in India. Shah Rukh Khan's  Raees director Rahul Dholakia took to his X account (formely known as Twitter) to express his raection n the news. Rahul asked that the artist from Pakistani should be invited as well after the arrival of Pakistan team.
Details of Rahul Dholakia's tweet:
Rahul Dholakia took to social media account  X and he tweeted, "Now that Pakistani cricketers are officially here, can we also invite Pakistani actors to act in our films? Or musicians to perform?"
Check out the post:
Now that #Pakistani cricketers are officially here, can we also invite Pakistani actors to act in our films ? Or Musicians to perform?

— rahul dholakia (@rahuldholakia) September 28, 2023
Rahul Dholakia had directed Shah Rukh Khan starer blockbuster movie Raees, which was released in year 2017. The film also marked as the Hindi film debut for Pakistani actor Mahira Khan who is a popular face and actress of Pakistan. The actress anyhow, was not allowed to promote the movie due to ban imposed on the artise of Pakistan. 
After Uri Attack in 2016, Pakistani artistes were banned frm working in Bollywood. The All India Cine Workers Association had announced a total ban on Pakistani artistes after the Phulwama terror attact in 2019. 
Whereas, on the other hand, Pakistani government banned Indian movies in Pakistan. AICWA (All Indian Cine Workers Association) in response to which had released a statement, "AICWA urges all the film industries to put a complete stop to any association with Pakistani artist, musicians and diplomats".
Fans Reacttion To Rahul Dholakia:
This tweet didn't go well with the netizens of India and many people have opposed his urge and have reacted to it. One user wrote, "What's with Bollywood's obsession to give jobs to outsiders and ignore local talent?" and another one wrote, "Both are different things. those cricketers are here in India to play world cup not ipl. Allowing Pakistani actors and musicians means giving work to them in India. Why should we give work to them? We don't need them. there is no scarcity of actors and musicians in our country" and another user wrote, "Interesting when folks talk like this! Never seen these people discuss N-E states representation Mainstream entertainment media ? 0% NE representation..family business all nepo kids se seedha pakistani actors as if we don't have many super telented ppl waiting for single opp". 
Check out the post:
Both are different things. those cricketers are here in India to play world cup not ipl. Allowing Pakistani actors and musicians means giving work to them in India. Why should we give work to them? We don't need them. there is no scarcity of actors and musicians in our country https://t.co/ZrDfxiBgei

— ✫𝙰✫ (@ohnadaanparinde) September 29, 2023
Now that Pak actors are invited ,can we also invite Pak Army to do What they have done in Pakistan,Brazen whoring by Bollywood bhand gang...No respect for country soldiers countrymen who lay down life everyday and shameless invitations being extended,once a bhand alwez a bhand. https://t.co/bZ8S1um1FY

— Rajesh Singh (@RajeshS14407969) September 29, 2023
Interesting when folks talk like this! Never seen these people discuss N-E states representation Mainstream entertainment media ? 0% NE representation..

family business all nepo kids se seedha pakistani actors as if we don't have many super telented ppl waiting for single opp https://t.co/XNYvoctaLz

— K🦋 (@oyekimiko) September 29, 2023