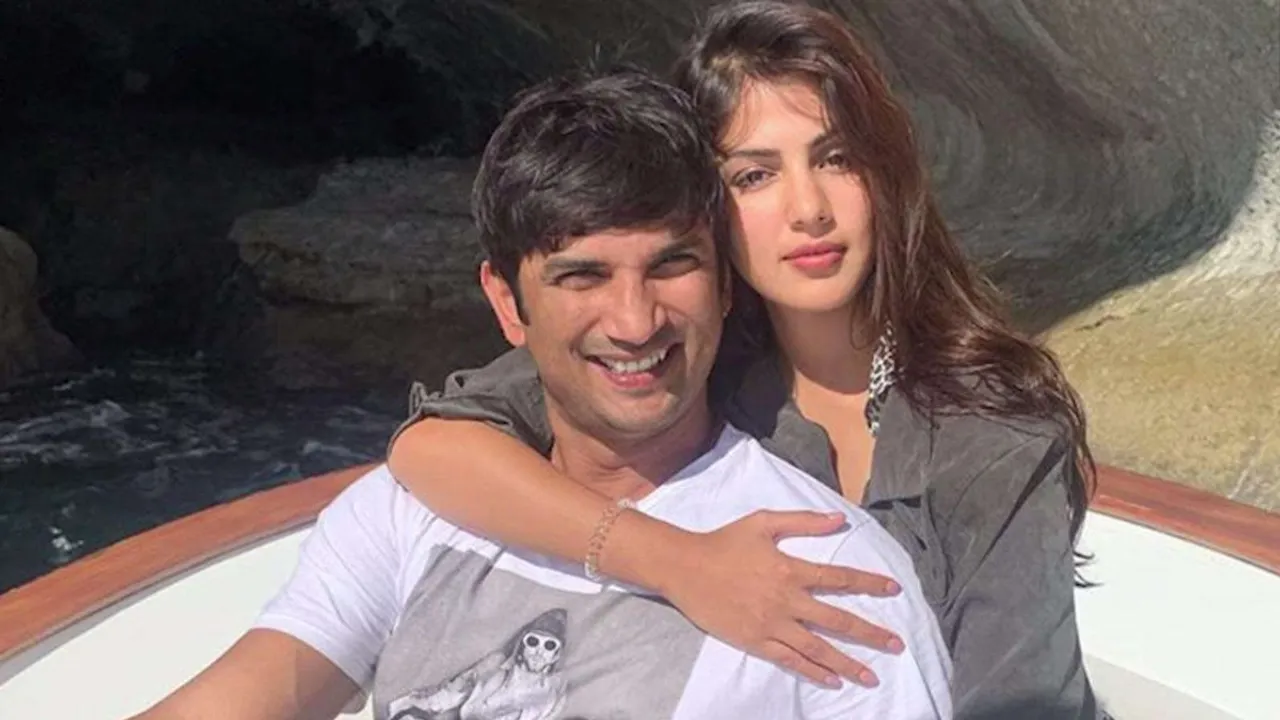 Actress Rhea Chakraborty went through a big turmoil after actor Sushant Singh Rajput died on June 14,2020. His tragic demise, had shattered his fans and family and entire nation mourned his death. His girfriend Rhea and her family was brutally criticsed and were accused of his death. Entire,nation was throwing enormous hate on her for killing Sushant and she was witch-hunted and was made scapegoat of the incident. She was facing visicous media coverage and was charged with several cases. She even had gone to jail for six weeks during that period of time. The tragic incident, did not just ruined her image but also took a toll on her professional and peronal life. 
On October 5, Rhea attended the second day of India Today Conclave Mumbai 2023, after atteneding the event she spoke about her life after Sushant Singh Rajput's death and how she misses him. She even for the first time reacted on being called chudail by SSR fans.
Rhea Chakroborty on being called chudail:
During that entire phase Rhea Chakroborty was brutally trolled and was called by many horrific names and people named her chudail and SSR's fans accused her of performing black magic on SSR. In her candid chat with India Today, Rhea for the first time has reacted on this matter and she said, "I like being called 'chudail'. It is interesting. Back in the day who was a witch? A witch was a woman who did not subscribe to the patriarchal society or her own opinion that was against the popular opinion of men and the patriarchal society. Maybe I am that person, maybe I am a chudail. Maybe I know how to do black magic," added the actor, who after Rajput's sudden death became the subject of intense trolling and media scrutiny, which many felt was a 'witch-hunt'". 
Rhea Chakroborty on life post SSR's demise:
Rhea Chakrobortry further spoke about her life post SSR's death and talked about moving on in life and more. She said, "Moving on is one thing that makes us human. It makes us survive, it helps us keep going no matter what happens in our lives, be it tragedy, pandemic, and in my case, jail. You want to move on. I am really looking forward to moving on. It has been hard to live a normal life again, like going for a walk, or a salon for a haircut or going for dinner with your parents. I was going through a person's loss in my life and there was so much media attention. I wasn't allowed time to grieve. All of that has come and those small victories are very exciting to me. I am grateful I am able to lead a normal life again now."
Further, she even spoke about missing SSR and the void he has left behind him, she said, ""I don't think that hole can ever be filled. I miss him and it's going to be very difficult to live the rest of my life without that friend, that partner, that companion. But, life has happened to both of us and one has to move on".
On work front, Rhea Chakroborty has become the gang leader in reality show Roadies alongside Prince Narula and Gautam Gulati. The show is hosted by Sonu Sood. She has been receiving mix resoponses from audience for her performance as the gang leader.