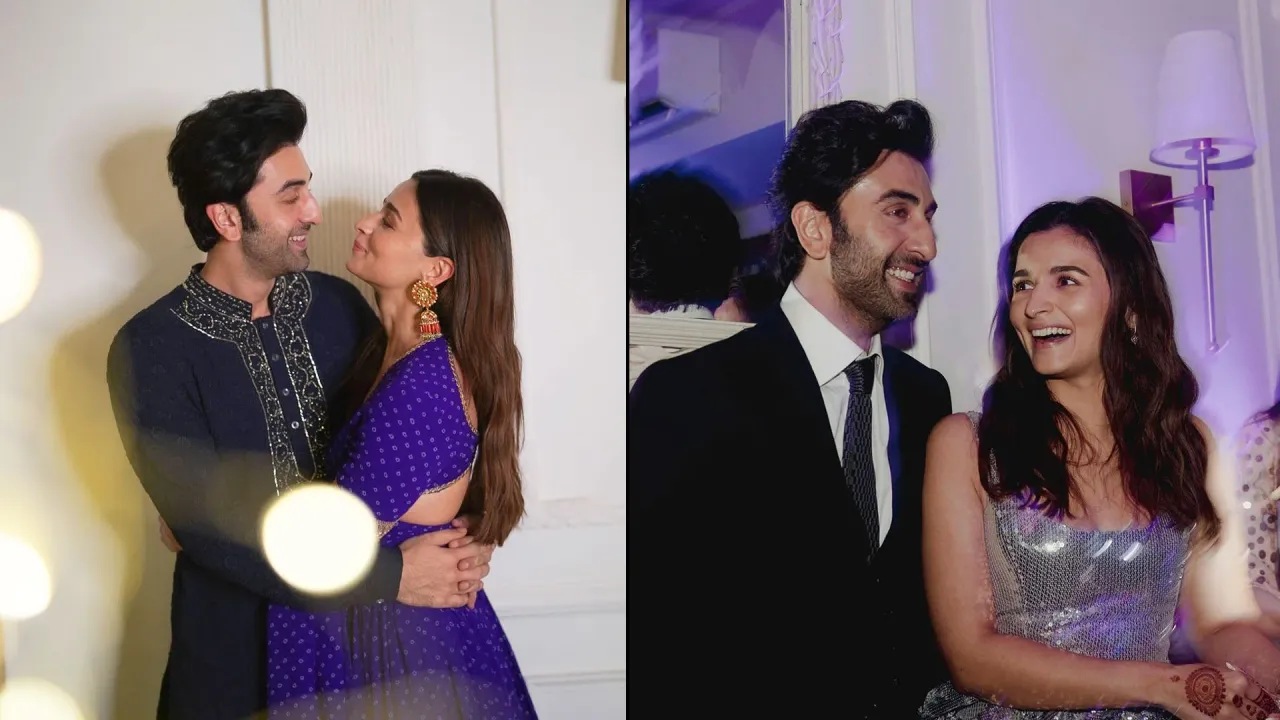 Bollywood actor Ranbir Kapoor is soon coming back-onscreen with his much-awaited movie Animal. Recently, during his fan interaction Ranbir opened-up about his daugter Raha Kapoor. Alia and his daughter is turning one years old next month, the couple have yet not shown their daughter's face in the public. During this interaction he revealed plans about Raha's birthday party. He shared that they'll have a homely celebration and he also talked about her equation with cousin Taimur and Jeh. 
Ranbir Kapoor, during his fan interaction on Zoom, said, "We're gonna have a small birthday party for her at home with just family and cousins, so looking forward to that."
 Ranbir Kapoor about Raha's meeting with Taimur and Jeh:
During the fan interaction, Ranbir Kapoor was asked about Raha's equation with cousin brother Taimur and Jeh, who are son's of Kareena Kapoor Khan and Saif Ali Khan. While talking about it Ranbir laughed and shared with fans that Raha who is only 11 months old and she cannot recognise people. He also further added that slowly she is recognising people. He said, ""Raha went to Taimur and Jeh's house once. They have come home also. But she's so young, she can't recognise anyone. She is 11 months old. She's barely recognising me now and I must say that I am her favourite, more than mumma (Alia Bhatt) also so, I am very happy about that." Further Ranbir recalled about the time when he met Taimur for the times and how he was starstuck upon meeting him, he said , "The first time I met Taimur, I was also very starstruck. I was like 'What a cute baby he is'."
Ranbir and Alia tied the knot last year in April and they welcomed their daughter Raha on November 6.