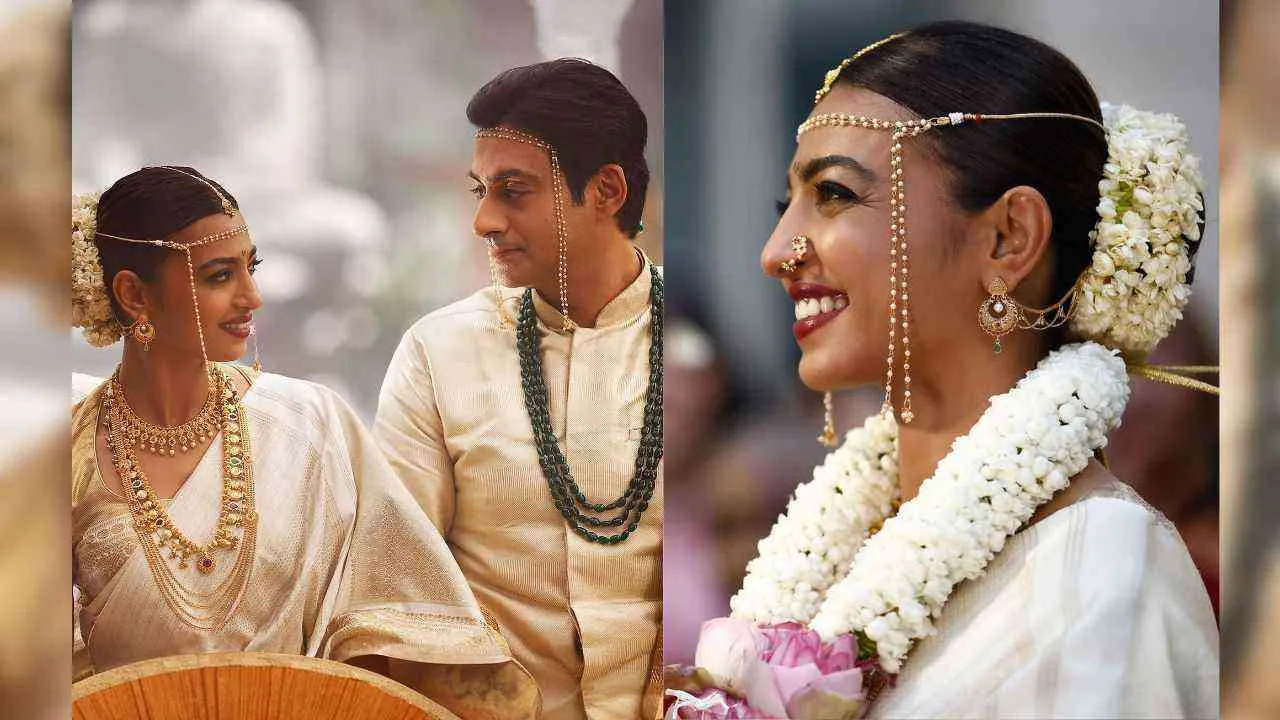 Made In Heaven's most anticipated second season was recently released on August 10. The web series has been recevining positive response from the netizens. But the fifth episode of the season has capitivated people's heart and the episode is getting alot of people's attention and appreciation. Especially for its storyline, Radhika Apte is portraying the role of a Dalit women. 
The episode has a beautiful massage stored in it:
Made in Heaven is one the most popular and amazing web series that talks about societial issues and problems through the weddings that are featured. Most anticipated second season is recently out and  each episodes shows new wedding and new clients through which social messages are conveyed. The seven episode series is directed by Zoya Akhtar, Alankrita Shrivastava, Reema Kagti, Neeraj Ghaywan, Anil Lakhwani and Rahul Nair. Eachi episode has beautiful message in stored in it and that is connecting with people. In fifth episode Radhika Apte has portrayed the role of  Dalit women Pallavi Menke who is well educated women and have an amazing job she embraces herself and takes firm stand for her community and is proud of her identity. Pallavi is marrying a Brahmin boy his family has no issue with her because of her fabulous job. Pallvai wanted a simple wedding like cout marriage but her in laws wanted a grand wedding with phera cremenony and all. Pallavi wanted the marriage to happen in both culture rather than just Brahmin. But her in-laws hesitates and even her own family membber were okay with the idea. But Pallavi being the activist and a girl who stands for her identity and community fought back with her in-laws and people who looked her community down and he stood strong to her ground. Later, her partner also understood her and stood by her and they finally got married in beautiful ceremony. The wedding site was amzing and surreal the way its was portrayed was brillant both the couple,  light candles and pray in front of Lord Buddha and late Baba Saheb Ambedkar's potraits who was the poineer figure to obliterate caste system in India and who fought for the respect of its community. 
The episode beautiful represents the societal issue that people still goes  through by Pallavi's story  which was phenomenal and her fierce character is an inspiration for many people out there be it women or any other gender. Netizens are praising the epiode and the storyline. BR Ambedkar's grandson, Prakash Ambedkar took to his X (formely known as Twitter)  account and has praised the episode, he wrote, " I absolutely love the assertion, defiance and resistance of the Dalit woaman character-pallavi. For those Vanchits and Bahujans who have watched the episode- Assert your Identity and only then you gain political prominence. As Pallavi puts it, "Everything is about the politics".
Jai Bhim!