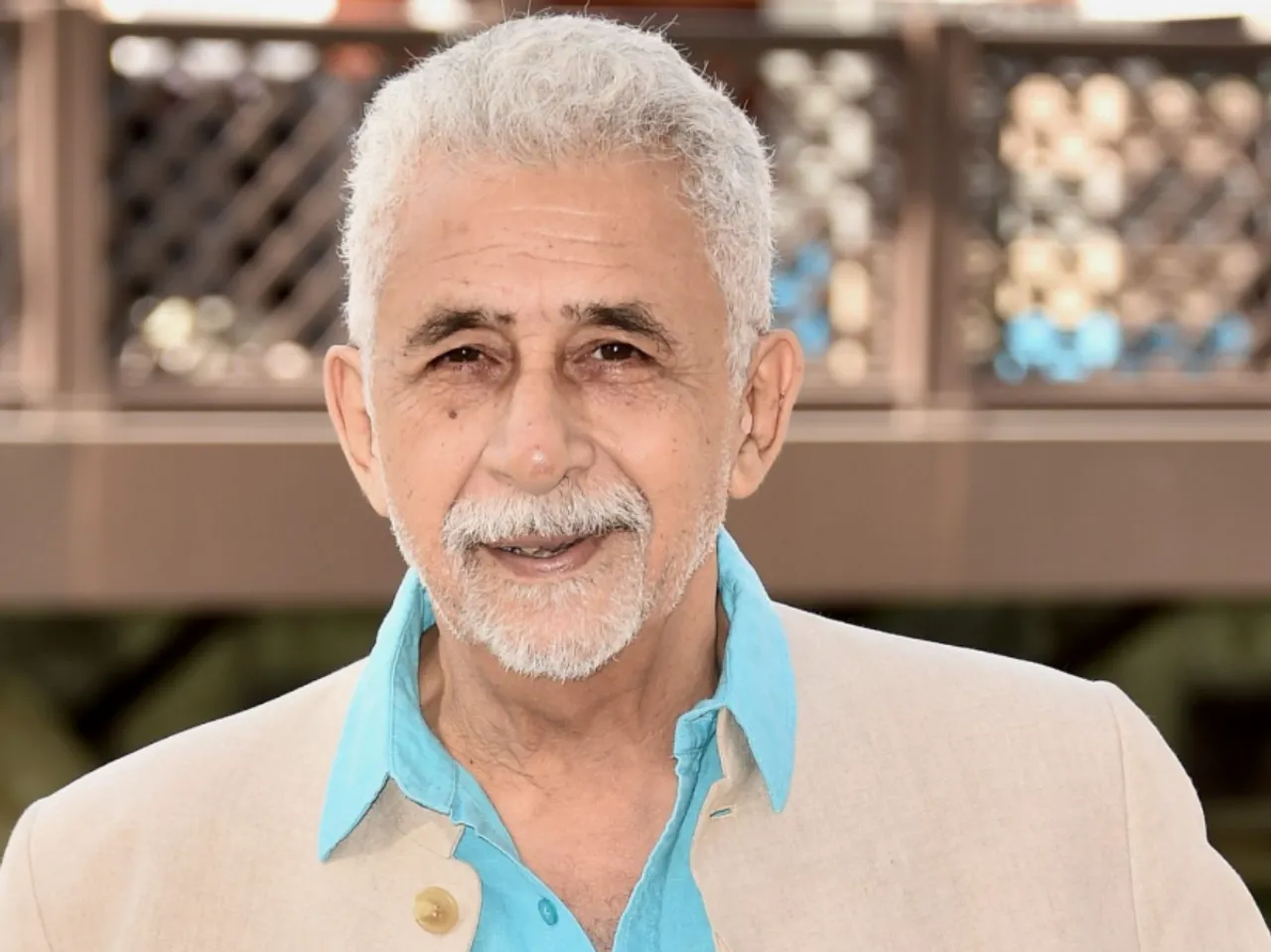 Actor Naseeruddin Shah has always been very vocal about his thoughts and have always kept his political viewpoint openly. In past, he has been in controversy for making comments or for his direct statements on India filmakers and movies. He recently, stated that massive popularity of movies like Gadar 2 and The Kashmir Files disturb him. In his Recent interview with Free Press Journal, talked about the filmmaker of Gadar 2, The Kashmir Files and The Kerala Story who are doing something really harmful. He also showed his disapointment on how movies made by Hansal Mehta an Sudhir Mishara are unseen.
Naseerudin Shah took a dig at Gadar 2, The Kerala Story and The Kashmir Files:
Sunny Deol starrer Gadar 2 did exceptionally well at the box-office and the movie has collected Rs 514.60 crore so far. Wheras, both The Kashmir Files and The Kerala Story were superhit movie and it received positive response from both audience and critics. The Kashmir Files even won the Nargis Dutt Award for best feature film in the  National Integration category at the The National Film awards.
Naseeruddin Shah in his recent interview with Free Press Journal, was asked, how the objective of the filmmaking has changed in Bollywood over the year, to which he stated,  "Now the more jingoist you are the more popular you become because this is what has been ruling this country. It's not enough to love your country but beat drums about it and you have to create imaginary enemies. What these people don't realise is that what they are doing is very harmful. In fact, films like Kerala Story and Gadar 2, I haven't seen them but I know what they are about, it's disturbing that films like Kashmir Files are so massively popular whereas films made by Sudhir Mishra, Anubhav Sinha, and Hansal Mehta, who are trying to portray the truth of their times don't get seen. But it's important that these filmmakers don't lose heart and continue telling stories."
Naseeruddin Shah, further stated, that he is disturb how the filmamakers are appreciating such things in fims, He added, "They will be responsible for posterity. A hundred years later people will see Bheed and they will also see Gadar 2 and see which one portrays the truth of our times because film is the only medium that could do that. It's hard to resort to abstraction and capture life as it is. So regressive is a pretty mild word for what's going on – it's frightening that filmmakers are being coopted into making films that praise all the wrong things and run down other communities for no reason at all. It's a dangerous trend."