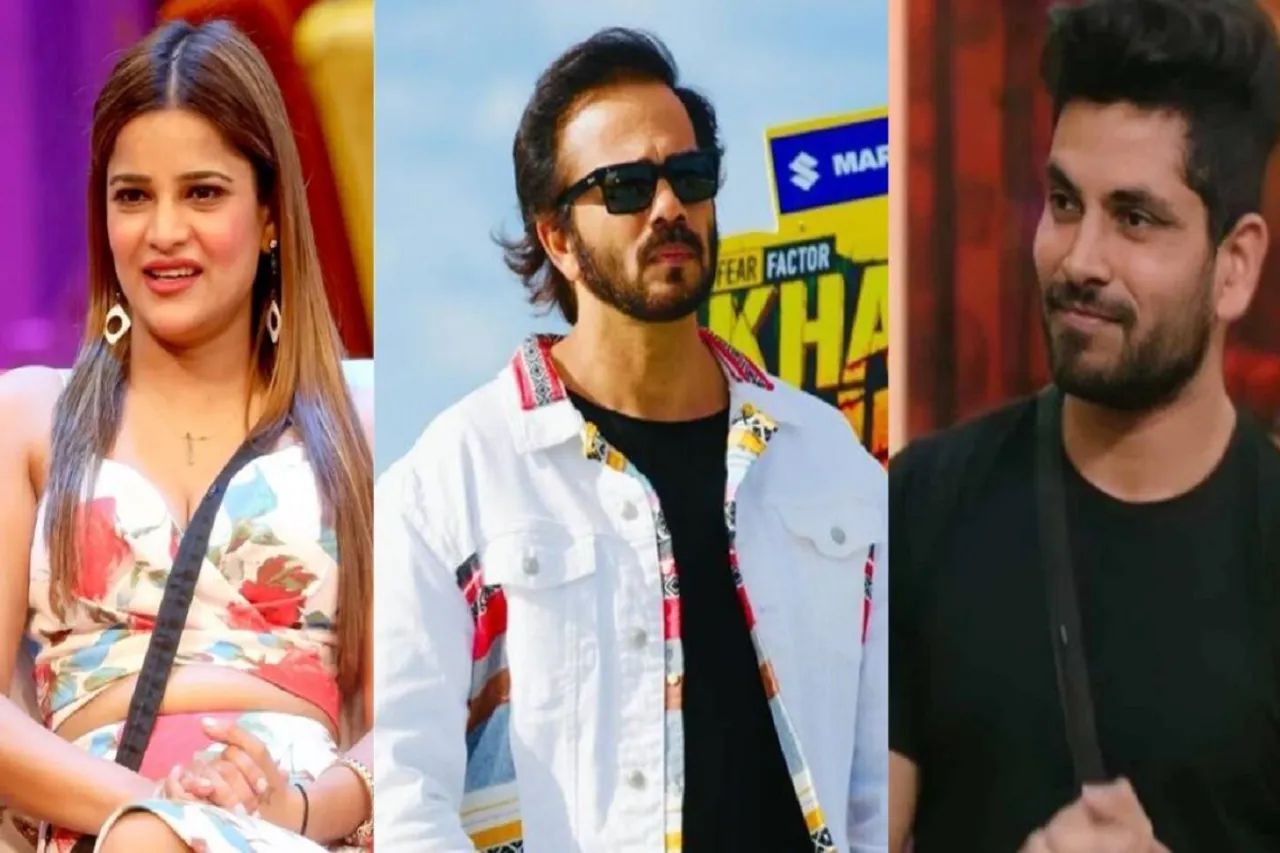 Khatron Ke Khiladi 13 has been doing really good and people are loving the show and it is getting good TRP. The stunt based reality show is hosted by Bollywood aced director Rohit Shetty. It is one the most popular stunt based reality show of India and this season has grabbed people's attention and has become audience favourite. This year the list of contestants are amazing, Aishwarya Sharma, Archana Gautam, Shiv Thakare, Arijit Taneja, Dino James, Anujum Fakih, Soundous Moufakir, Sheezan Khan, Nyraa Banerjee, Daisy Shah are still in the show.
Archana Guatam and Shiv Thakare's fued continues post Big Boss 16: 
Archana Gautam and Shiv Thakare were opposite each other in Big Boss 16 and they did'nt get along with each other in the show. Post Big Boss, Both of them have participate in the stunt based reality show, Khatron Ke Khiladi 13 and according to the reports, they had verbal spat during the shoot time. Recently, a promo of the upcoming episode f Khatron Ke Khiladi has gone viral on social media and is trending. In the promo, Rohit Shetty announces that Archana Gautam and Shiv Thakre will do the partner stsunt together,  Shiv passed a sarcastic comment, "Ati dukhad sir yeh (This very painful,sir)".to wihich  all the contestants starts laughing.
To which Archana Gautaum gave a very serious reaction and she said, "Please change my patner, sir, I will not be able to do the stunt. My mind will get freeze there only'. Then, Rohit Shetty asked her the reason behing her decision, she said, "There are many things that is happening behind the camera, which I cannot share on the came, Understand sir". 
The internet has been buzzing with this news and fans are predicting that they still hold grudges against each other and its has been quite evident in the previous episodes as well. 
Check out the laest promo!