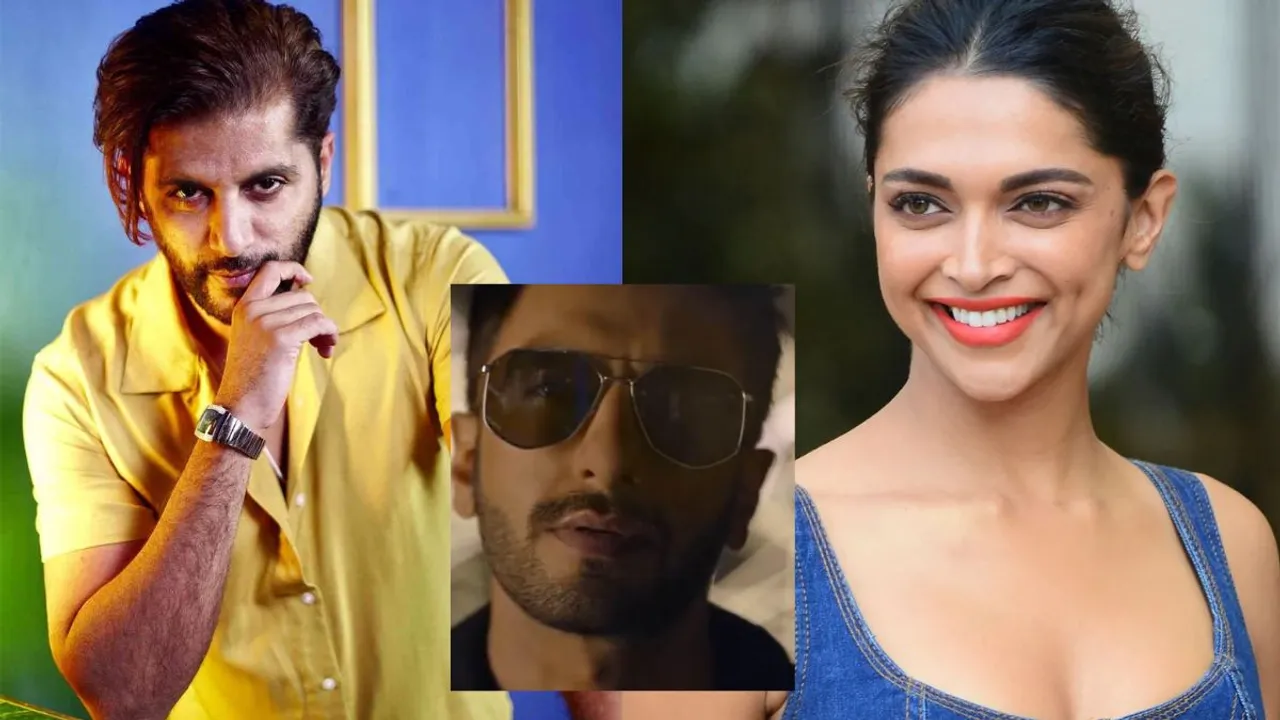 Karanvir Bohra is a popular name of Indian Television who has done several roles both as negative and positive characters. Currently he is working in a show 'Hum  Rahein Na Rahein Hum'. Recently he revealed that he wanted to be a part of one of Bollywood most's anticipated movie Don 3 opoosite Ranveer Singh. In context to that, he shared that he even message his wife, Bollywood Diva Deepika Padukone and suprisingly, he even got a reply from Deepika.
I have an urge as an actor- Karanvir
Karanvir has done many serials and reality shows and he is popular for his grey characters. Back when he particpated in a reality show 'Lock Up' he had opened up that he was bankrupt and was in debt of  loan. Before joining  'Hum  Rahein Na Rahein Hum show as the antagoinst, Last year wasn't good for Karanvir at the professional front. In his recent interview, Karanvir opened up about it and said, "Last year itna kaam nahi tha. So, I kept myself busy with YouTube. Earning money was not the peoblem. I was doing that through videos. But for an actor, to be in front of the camera on set and shooting is a different kind of high,". 
He further opened up that he dosen't like asking for work, but he does believe that its important to convey your wish to work on certain projects with certain peoole and said, "I do convey my wish to work certain people on certain projects, but in a dignified manner, and not come across as desperate. I tell them to keep on mind". He then opened up that how he ended  up  texting Deepika Padukone for his desire to work in Don 3 movie.  
Karanvir said, "When I got to know that Ranveer Singh is doing Don 3, I was really keen to play the villan opposite him. But I don't know Farhan Akhtar or anybody in his peoduction house. So, out of the blue, I messaged Deepika Padukone (Ranveer Singh's wife). I thought luck try karta lete hai because you never know. Deepika and I know each other, but we don't mee as such. So I dropped her a message and conveyed my interest in being part of the film". 
He further added that he got a reply from Deepika and he said, "She replied back and said, "I can't hrlp you this way but I can help you with the name of the person who does casting for the banner that's making the film". He shared that luckily he had that persons number and he texted him that was keen to be part of the movie and said that you need to have an urge in you as an actor".