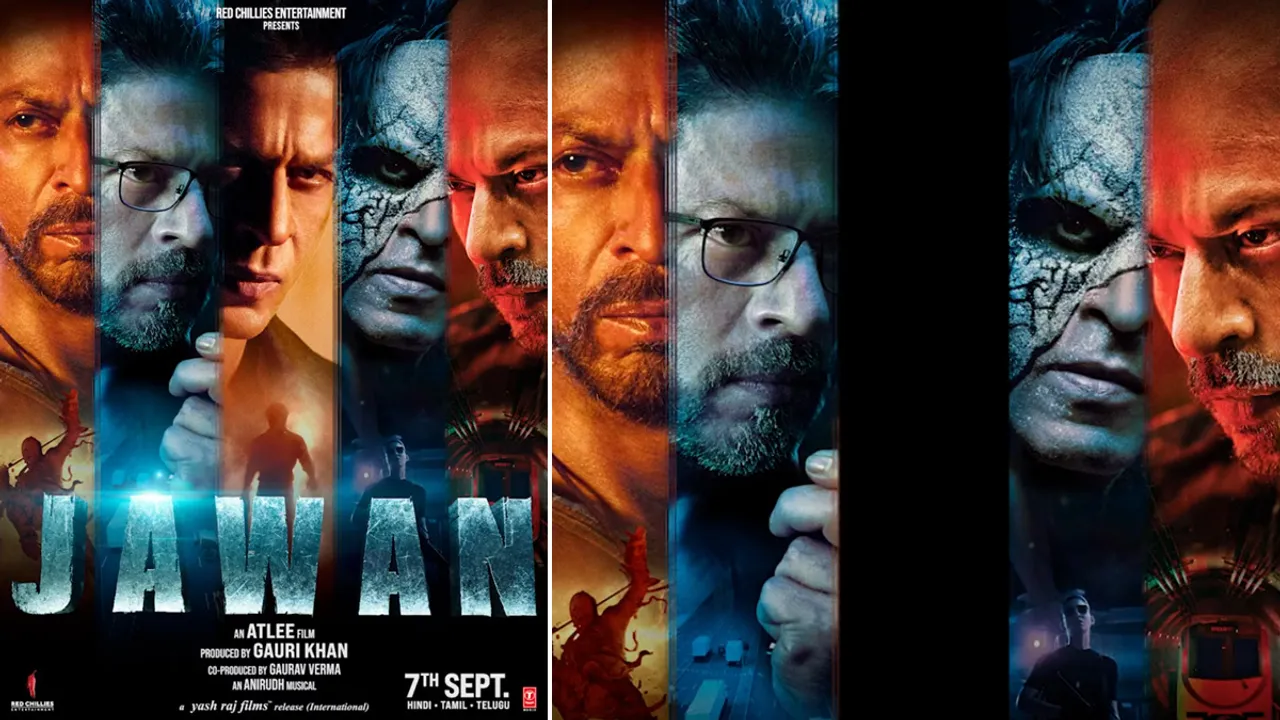 Superstar Shah Rukh Khan's most anticipated action-thriller movie Jawan has been doing exceptionally well in the box office. On first week of it's release the movie has earned Rs 328 crore.in India and SRK's Jawan has been trending ever since its trailer lauch and there is not one day where movie has not created buzz on social media. From its dance steps, to music to its dialogue eveything has caught people's attention. SRK's most famous dialogue "Bete ko haath lagane se phele, baap se baat kar" (Before touching the son, deal with father) from Jawan trailer went viral on social media platforms and it became one of the most famous dialogue from the movie.
Fans were quick at linking the dialogue to the arrest of SRK's son Aryan Khan in drug-on-cruise case from October 2012. Fans assumed that the dialogue was directed to Sameer Wankhede who was the former Zonal Director of Narcotics Control Bureau. The one who arrested Aryan on drug case, He was granted bail after spending 25 days in Jail and later given a clean chit.
Movie Dialogue Writer Summit Arora Gives An Inside About How The Dialogue Became Part Of Movie:
Atlee directed SRK's first pan-India movie features him in the role of Vikram Rathore and his son Azad. The movie revolves around the social and political issues. The famous "Baap-Beta" dialogue was spoken by SRk's character Vikram Rathore in the climax. This particular dialogue caught people's attention, now Jawan's dialogue writer Summit Arora revealed that the dialogue wasn't part of the inital script. He said that it was added in the film on the day of the shoot. 
Speaking about it, he said, "It's a story that will make you believe in the magic of movie making. That line was never there in our draft originally. The 'moment' where SRK sir's character says the line was always there and we all knew that it is a powerful moment even without a dialogue. But while shooting, it was felt that there should be a line, that this guy should say something," 
He further added, "I was there on the set, so I was called in, and the first words that came out of my mouth given the situation were: 'bete ko hath lagane se pehle, baap se baat kar'. It felt like the most obvious and most apt thing he should say at that moment. It just fits (in). Director Atlee and SRK sir both felt it's correct and the shot was taken,"
Later, he spoke about SRK's powerful performance and the impact the dialogue created among audience, he said, "
The way SRK sir delivered it gave us goosebumps. But we never thought that that line would become such a huge hit and would resonate with people in this way. As a writer, you can only write a line but its destiny goes on to write itself,"