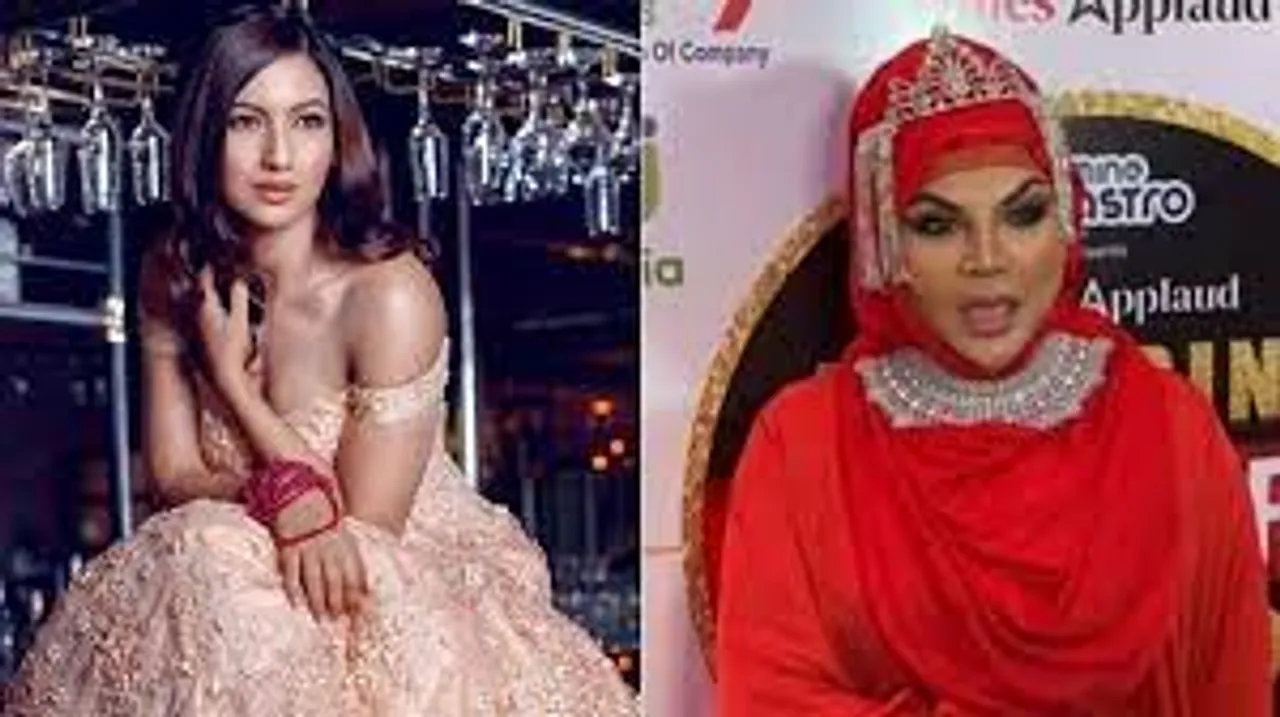 Social media sensation and Drama queen Rakhi Sawant has been making headline due to her ongoing public feud with her ex-husand Adil Khan. Everyday a new story comes out from both the side and they both have been accussing each other of some serious allegations. Amidst all this drama, Rakhi Sawant recently, visited holy pilgrimage Mecca, where she performed her first Umrah. Many pictures and videos of Rakhi from her visit surfaced on Internet where, she was seen crying and those videos went viral on social media platforms and now Gauahar Khan has recated to it. 
Gauahar Khan Blasted on Rakhi for "making joke" out of holy pilgrimage: 
Big Boss 7 winner and actress Gauahar Khan has outbursted her anger and she took a indirect dig at Rakhi Sawant and slammed her for using a holy pilgrimage to Umrah for doing drama and for publicity stunt. Gauahar Khan took to her Instagram handle and she shared a story of how a Qatar charity sent 20 orphans to Umrah  and she penned down a note where she expressed her disappointment and anger on Rakhi without directly taking her name. It was clear that it was directed to Rakhi she wrote, 'N then there are losers taking Islam for granted n making a joke out of this holy pilgrimage which is sooooo sacred to believers of Islam. I wonder how did a drama-hungry person get to visit n use it to  create more drama???. One minute u have accepted Islam, the next minute" oh I didn't willingly".. what bullshit. U don't deserve to understand the beauty of Islam if u can discard it n accept it when' it suits your publicity-hungry stunts! Shamless creatures. I wish a board of Islam in India or Saudi take strict actions against such publicity stunts, so people can't exploit something sacred"!
Ever since Rakhi is back from her Umrah, she has been spotted wearing Abaya and is seen asking people to call her 'Fatima', Gauahar also made a comment on it and she wrote, "N the way wearing horrendous looking abayas doen't make u Muslim, having akidah n understanding the 5 pillars of Islam, being a good human being, a true human being, n love of Allah makes u a Muslim. Any faith is in the heart, u don't need 59 cameras to showcase it".
Gauahar Khan's story: