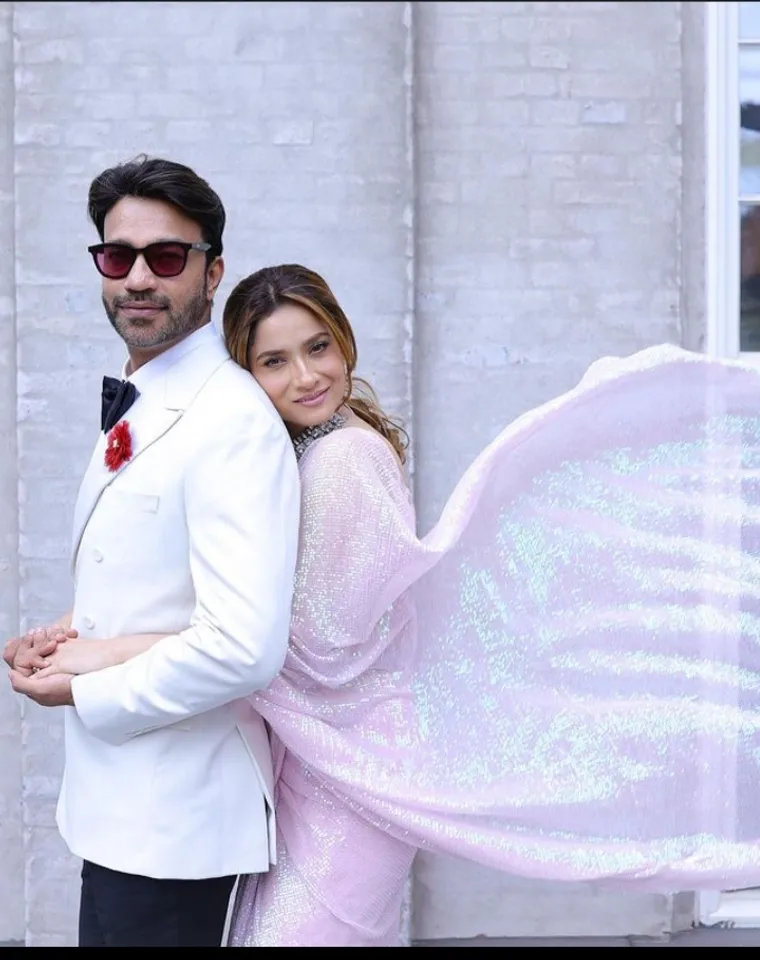 Indian Televison Actress Ankita Lokhande got remarried to her husband Vicky Jain at stunning foregin location. After getting married in Hindu rituals back in December 2021, Ankit remarried her husband in white wedding. She took to her social media platform and shared this lovely news. She shared many pictures and videos on her Instagram handle, the couple looked stunning Ankita was wearing pink seqence saree, whereas Vicky Jain was wearing formals he wore white blazr and black trousers. They shared a video of their wedding ceremony, it was a private event after the wedding was officiated the couple kissed each other in a stunning location. Ankita wrote a loving caption, "We got married again #watchtilltheend" and she added a loving song  'I Get To Love You' on its video. 
Later, Ankita Lokhande shared more mushy pictures in her social media platfroms of her and Vicky Jain from their wedding ceremony. They clicked many lovely  couple poses and she wrote, "I made a wish upon a star, I turned around ad there you were. I love you Mr J". 
For her white wedding Ankita Lokhande opted for Ranchit Khanna's brand and she looked stunning in sequined pink saree with a matching colour bralette blouse and she wore a heavy set of diamond necklace. She did a dewy make-up look and Vicky Jain wore a suit by brand of Motif. He wore a formal white blazzer and a black trousers and he also wore black shades. 
Their Industry friends and fans are sending love and well wishes to them, One user wrote, "It feels good to so good to see people ending up being so happy. Makes us believe that no matter what good people always win the end". Another wrote, "You guys never miss chance to amaze us! A couple who is madly in love with ech other". and another wrote, "Beautiful and lovely couple looking so beautiful love you". 
Here is a look at couples mushy videos and pictures