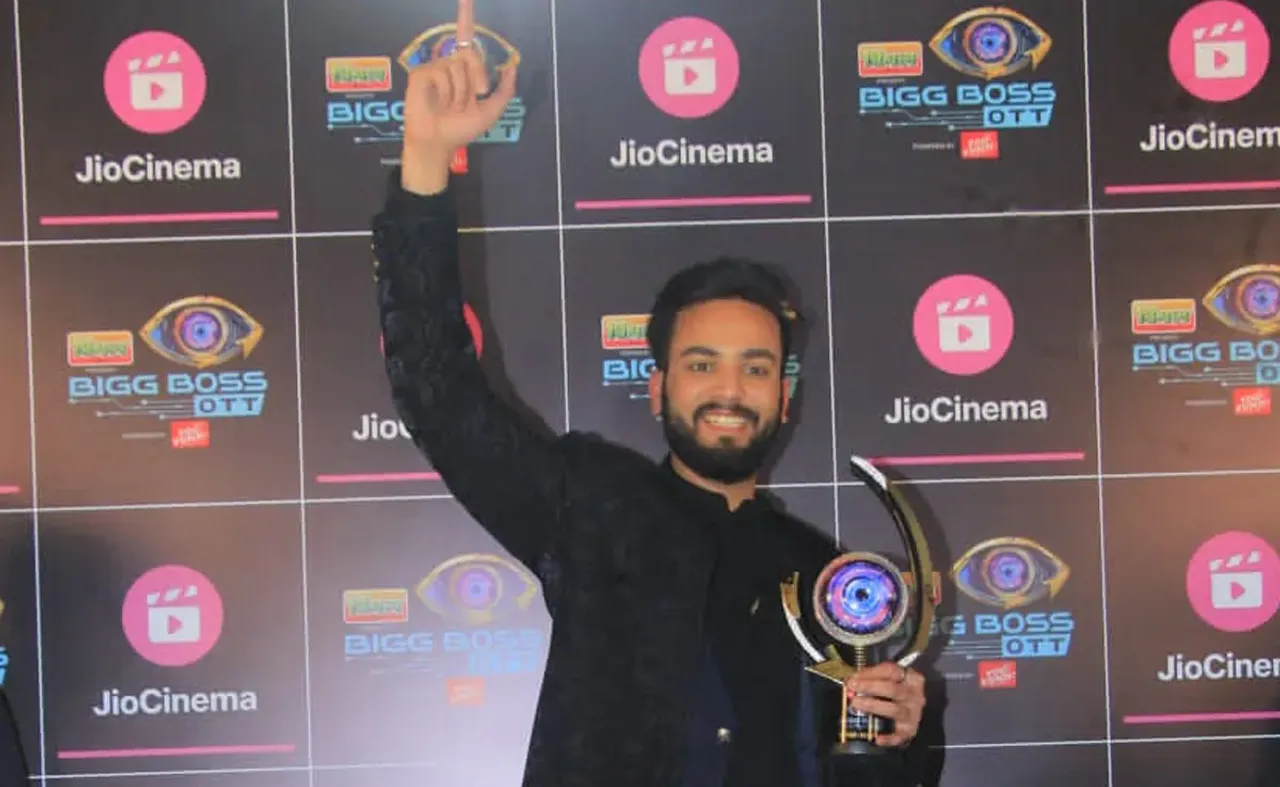 Salman Khan's show Big Boss OTT 2 has got its winner. Last night Elvish Yadav was announced as the winner and Abhishek Malhan was declared 1st runner-up of the show. This season of Big Boss OTT has become one of the most successful season it broke many records.  Along with Trophy Elvish Yadav also won the prize money of Rs 25,00,000 .Manisha Rani became 2nd runner-up of the show.
Elvish become 1st wildcard to win the titile 
Elvish Yadav created history by becoming the first wildcard contestant to win the show in last 17 years. Elvish entered the show as the wildcard along with aashika Bhattia. His sarcasm and one linear won people's heart and within few weeks he became fans favourite. Both Abhishek Malhan and Elvish Yadav had tough competition between each other. Many people doubted on Elvish that he woul'nt win the show because he was a widcard contestant even Abhishek questioned him. But he broke the myth and created a history. He had a big fan base before entering the show and he had the support of many celebrities, YouTubers and Politicians. Elvish even created a new word 'Systumm' and 'Systumm hang kar denge' that has taken intenet by storm and this word is trending on social media. Everywhere  people are using this word.he is known as the entertainer of the house. Apart from this his friendship with Abhishek Malhan and Manisha Rani was also the highlight of the show. They shared a lovely bond and audience enjoyed their friendship they stood by each other. He even claimed that he would be happy if Abhsihek won the trophy and after winning the trophy he shared his trophy with Abhishek and Manisha on the stage.