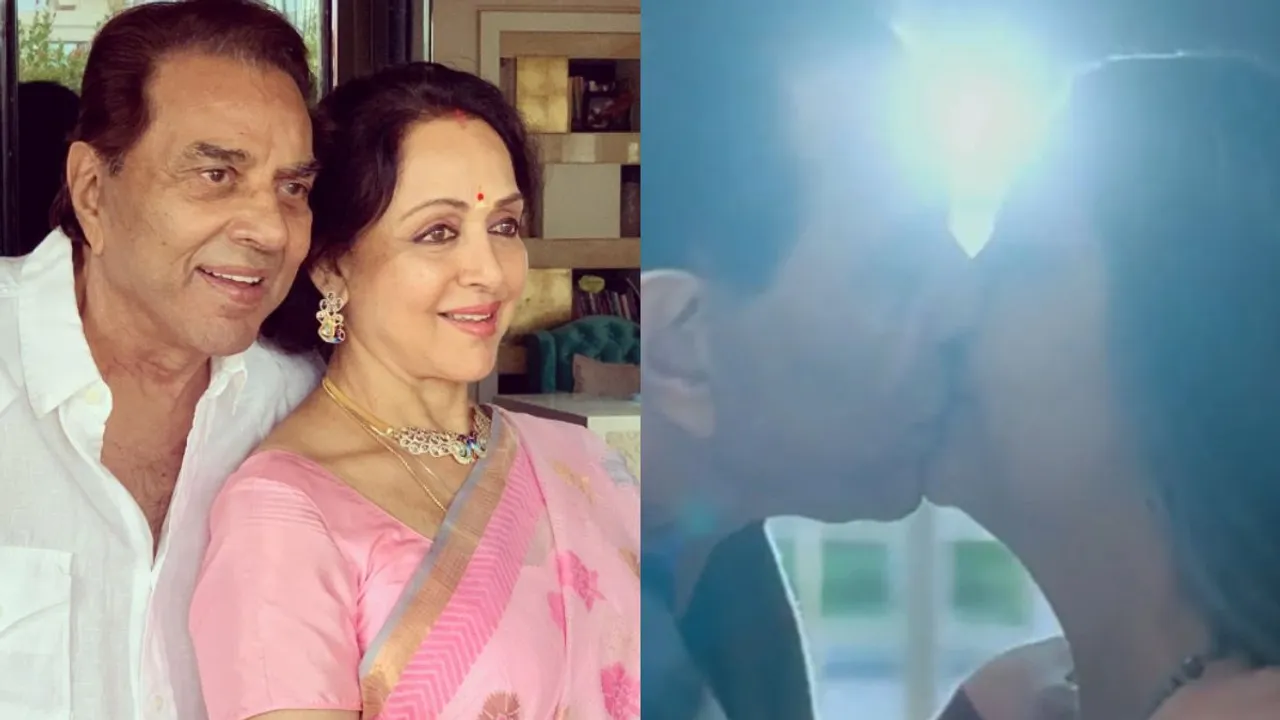 Dharmendra and Shabana Azmi's kissing scene from Rocky Aur Rani Ki Prem Kahaani stealed the limelight from the film and it became a hot topic on Internet. The kissing scene was unexpected and it grabbed people's attention and people had various recation to that particular scene. Both Dharmendra and Shabana have said in their interviews that, they felt very comfortable and they did that kissing as a part of their work. Hema Malini in her recent interview have opened up about the kissing scene and has said she is ready to kiss onscreen if given an opportunity or if the film demands it.
Hema Malini reacts to Dhamendra and Shabana's kissing scene:
The kissing scene between Dharmendra and Shabana from Rocky Aur Kahaani Prem Ki Prem became the talk of the town and people were eager to know how Hema Malini and Javed Akhtar reacted to it. In her recent Interview, Hema Malini has reacted to the famous kiss scene and she said, "I am sure people have loved the film. I am so happy for Dharam Ji, because he loves to be infront of the camera all the time. He lovesit." she further informed that she has yet not seen the movie. 
When asked, whether she would be comfortable in doing a kissing scene onscreen she said, "Kyu nahi karenge, bilkul karenge. (Why not, Why won't I) If it is nice, if it is relatable and gels with the film, maybe I can".
Hema Malini on her comeback in movies:
Hema Malini was last seen in     back in 2020 and in her recent interview she shared  that she is ready to comeback onscreen and shared her willingness to do movies if given opportunites. She said, "Somebody should come and sign me up with a good role. It should be appropriate for my age. It can be glamorous but befitting my age". She further added that "I do not want to negative roles. I am not a negative person at all. I cannot think of myself like that. I do not think bad for anybody so how can I do negative role"