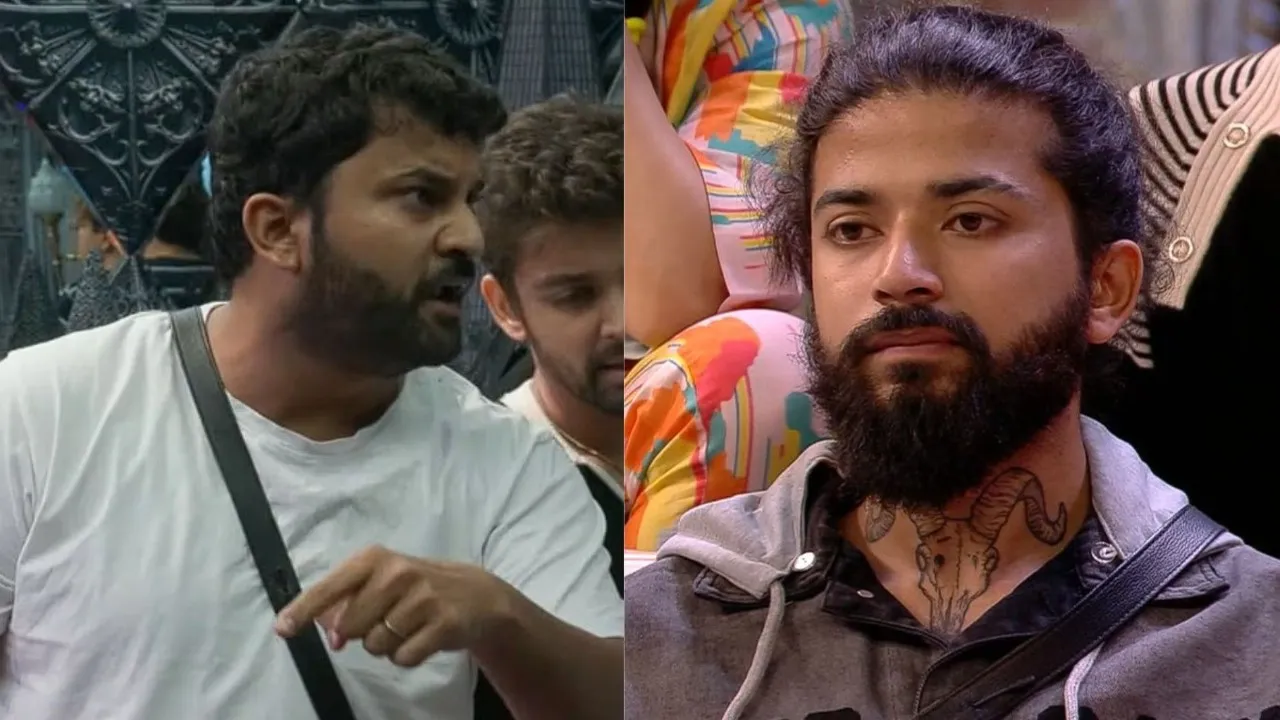 Popular reality show Big Boss 17 is going on it's full swing, the show has entererd it's fifth week and each day a new drama and fights unfolds in the house. The show has created buzz on the internet and the contestnats and the show are trending on social media. In the upcoming episode of Big Boss, Youtuber Anurag demands to quit the show, while Anita and Vicky are going through patch  as the couple were seen fighting in the latest promo. Catch-all trending and latest Big Boss 17 highlights here. 
Anurag aka UK07 demands to exits the show:
In the latest episode, of big boss a huge fight broke-out between YouTuber Anurag Dobhal and Arun Mahshetty, both of them got into a physical fight with each-other. It all started with when Anurag said that Arun called him before the show which later into a heated argument between them and led into a huge-physical fight, Anurag was seen grabbing Arun's collar and in the heat of the moment Anurag even broke a cup. Both of them went very low and said many bad things about each-other and their famlies. Later, Big Boss punshied Anurag for destorying Big Boss's property and for physical fight. He was nominated for the entire season. In the latest promo, It is shown that Anurag Dobhal will be demanding to exit the show after the entire drama which took place yesterday. 
Ankita Lokhande and Vicky Jain gets into verbal spat:
Since the begining of the show Ankita and Vicky's relationship has been going through ups and downs in the show. On weekand ka vaar episode, Salman Khan even called-out Vicky for mistreating his wife Ankita Lokhande. In the latest episode, both of them get into a heated argument with each-other. When Ankita asked Vicky to sort-out things between the two. Vicky in very aggressive manner apologized Ankita for everything. While, Ankita asked Vicky if he is getting detach from her. Vicky in the heat of the moment says that he's tolerating the marriage. He even screamed at her, Later Ankita told Vicky that she'll pretend that they are not a married couple as long as they're in the show. 
Is Love brewing between Abhishek and Mannara:
Seems like a new couple is in making in Big Boss house. Abhishek Kumar and Khanzadi are seen sharing cute and swet moments with each-other in the latest episode of Big Boss. Earlier, in the weekand ka vaar episode Mannara called-out Khanzadi for faking her love for Abhishek to be in the game. Both of them have expressed their liking towards each-other, it will interesting to watch, where this liking will reach in the upcoming days in the house.