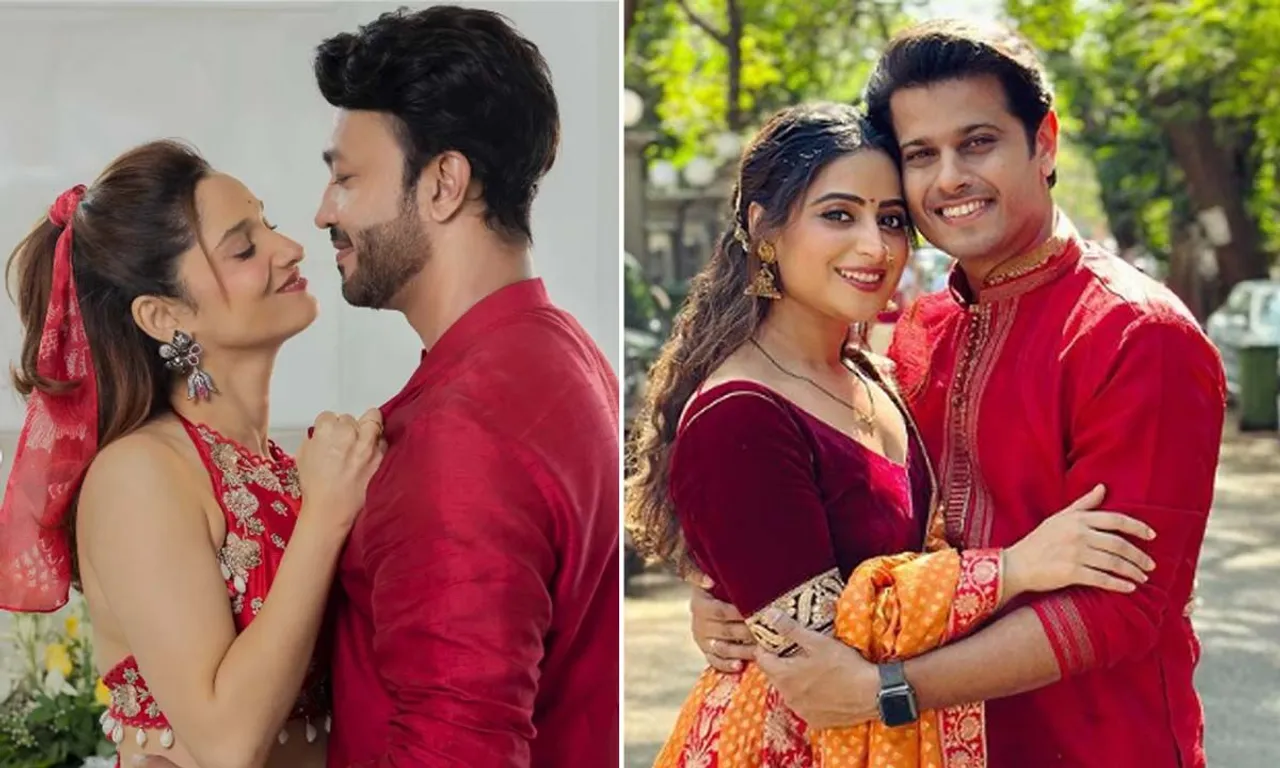 India's popular reality show Big Boss is going on it's full swing and it has been creating buzz on social media. Each day a new drama unfolds in the house. There has been some intense fight and drama going on in the house. From Abhsihek-Samartha to Mannara-Khanzadi, each day new equation and relation are being formed. Even the couple of the Big Boss house Vicy-Ankita and Aishwarya-Neil are fighting with each other and turing out be each others rivals. In between all the heat and drama, In the upcoming episode Big Boss netizens will witness love and roamnce in the air of Big Boss. Aishwarya and Ankita will celebrate the festive of Karwa Chauth with their husbands and others contestants. 
Karawa Chauth in Big Boss house:
Both Aishwarya and Ankita will be seen keeping fast of their husbands Neil and Vicky. Both the couple are seen in full traditional outfit. Ankita and Aishwarya are seen wearing traditional sarees for the special occasion. Ankita opted for pink saree whereas, Aishwarya wore heavy diamond studded work maroon saree. Their celebration was made special by big boss by sending them gifts from their families.  Ankita and Aishwarya received mangalsutra from their families. Both Vicky and Neil tied them around their neck. 
In the presense of other housemates, Both Ankita and Aishwarya broke their fast. They performed the traditional rituals before breaking their fast in the garden area. The evening became special and both the couple and other housemates for once forgot all the fights between them and enjoyed the auspicious festival.